March 4, 2022
As a business, Houston SEO is one of the most cost-effective ways to promote your business. Organic traffic to your website not only helps you get more leads, but better qualified leads for your business. One important part of search engine optimization is claiming, updating, and managing your Google Business Profile.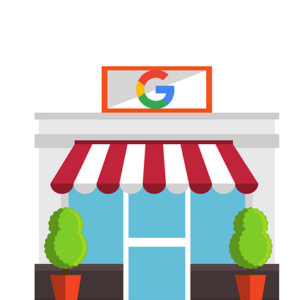 Your Business Needs a Google Business Profile for Houston SEO
As part of our Houston SEO services, we set up and manage your Google Business Profile. This is because your company profile with Google can help boost your rankings, traffic, and other digital marketing KPIs. 
An optimized Google Business Profile is an additional opportunity for Google to learn more about your business, which helps the algorithms understand your business and rank your website accordingly. More content and categorization can improve your results and is an important part of your company's SEO strategy, which is why our experts manage it for you.
What is a Google Business Profile?
Google Business Profile (GBP) is the new name for Google My Business. It's a tool for businesses to improve their results online by managing their internet presence and reputation. The GBP includes important information about your business, including your hours, website link, and address. Your GPB can help improve your Houston SEO results, particularly on local searches. 
Some factors that affect your business' ranking for local search include:
Relevance

:

Relevance to the search is essential to appear in search engine results pages. If someone is searching for a coffee shop, they probably don't want to see results for a pizza restaurant. Straightforward, right? Yes, except that means you need to show Google which searches your website and profile should appear for. That means using your keywords, listing your products and services, and creating posts that are related to your business. 

Distance

:

Many searches are local in nature. If you search "coffee shop," in most cases you're looking for a business close to you. Therefore, you probably don't want results about coffee shops in New York when you're located in Houston. So, it's important to include your address in your Google Business Profile so Google can determine your proximity to the searcher. 

Prominence

:

Prominence is how well-known and reputable your business is, particularly in your local community. This can be a little tricker to achieve for your business. However, there are ways you can improve your company's prominence scores through your Google Business Profile. This includes getting more reviews on Google and also encouraging more people to visit your location through your posts, descriptions, and other customizations for your profile. 
As you can see, your Google Business Profile can have a huge impact on how Google views and ranks your business through these three factors.
How Your Google Business Profile Improves Houston SEO Results
There are also many other ways an updated Google Business Profile can improve your Houston SEO results. For instance, we've mentioned that your GBP information is another source Google can draw on to establish when and where you should rank in search. 
In addition, an optimized GBP can increase traffic to your website. Your business profile can appear in many different areas of search engine results pages, as well as in the Google Maps results. When you list your website on your profile, many people may click it to learn more about your business. Increased traffic can signal to Google that your website is popular, which may help with your rankings. 
Your GBP reviews can also have a positive effect on your Houston SEO results because of reviews. Google reviews are a type of social proof, which is essentially clues from others that your business is relevant and trustworthy, which can help Google rank you higher than your competitors on search results. Good online reviews can also encourage people to work with your business, so it's a win-win situation to manage reviews through your Google Business Profile. 
Other Benefits of a Google Business Profile
Having a well-managed Google Business Profile can do many different things for your business. For instance, research shows an updated Google Business Profile offers some of the following benefits: 
2.7 times more likely for your business to be seen as reputable

7 times more clicks

70% more likely to get visits to your business

50% more likely to result in a purchase
Also, your profile provides important information to your customers. Many people look at the Google Business Profile to get information about your hours or to get directions to your location. Therefore, your profile can go a long way in helping connect you to customers. 
Why Work With Your Houston Digital Marketing Agency to Manage Your Google Business Profile
As your trusted Houston digital marketing agency, we can take care of Google Business Profile optimization and management for you. We offer decades of experience to help you increase your online visibility. 
Creating or updating your GBP relies on expertise for things like keyword research, audience targeting, and content creation. We create a profile that is in-line with your marketing strategies and your brand's voice to create consistency across all your different platforms. 
In addition to the initial set up, there are also many ongoing tasks to keep your profile updated and optimized. For instance, did you know that Google allows other users to provide feedback on information provided on the GBP? We take care of approving or denying that feedback to ensure your profile matches your true hours, website, location, and other important information. 
Another ongoing activity for Google Business Profile management is managing and responding to reviews. Google likes it when the business owner responds to reviews, good or bad. Customers like it, too, because it shows that you're listening. This is part of reputation management to show Google, reviewers, and potential customers that you're keeping your ear to the ground and providing quality service to your customers. Our team takes care of prompt responses to your reviews and can provide you with relevant feedback that we see in your reviews so you know what your customers are saying. 
Also, let's not forget posting. Posts on Google Business Profiles are a way to not only increase the amount of content Google can read and categorize, it also helps promote your business to customers. Regular posts also create other opportunities for people to click on your website and learn more about your business. 
Solutions for Houston SEO, Social Media, Ads, and More from Bizopia – Houston's Top Internet Marketing Agency
Enhancing your online reputation is easy with Bizopia. We are an internet marketing agency offering results-driven services to help you connect with your target audience and grow your business. We offer over 20 years of experience helping Houston businesses like yours. Our team helps you create a winning strategy to drive traffic and engagement online with the goal of increasing sales. Take advantage of our free website analysis to learn how your current website is working for you and how our team can help you increase your internet marketing success.