April 3, 2020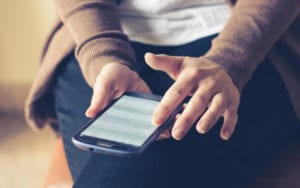 With the rise of smart phone searches, local search engine optimization is crucial. Houston SEO with a local intent helps customers in your area find your business and can help increase your revenue. Houston SEO with a local identifier can help increase traffic to your website. This can help boost your offline sales. With 7 billion unique local searches every month in the United States, you can't afford to ignore local Houston search engine optimization.
What is Local Search Engine Optimization?
Search engine optimization is a method that helps websites appear higher on search engine results pages (SERPs). The higher you are on SERPs, the more website traffic you receive. Local Houston SEO strategies maximize your visibility on SERPs for local searches. For example, a local search might be "digital marketing near me," or "website design in Houston." These terms help search engines prioritize businesses near the searcher. As a result, Houston search engine optimization with a local focus helps local companies gain visibility to customers in their area.
How Does Houston SEO Help My Business?
Now that we know what local SEO is, how does it actually benefit businesses? Here are some facts on local searches that may give you some insight into the necessity of Houston SEO:
97% of consumers looked for local businesses online in 2017
50% of people who conducted a local search on their phone visited a store within 1 day
1/3 of local searches on a smart phone were made right before arriving at a store
18% of local searches on mobile devices result in a sale within 1 day
78% of local searches lead to a sale offline at some point or another
Therefore, Houston search engine optimization helps you widen your reach, expand your customer base, and increase your sales. In order to optimize your website for local searches, there are a few necessary steps. First, keyword research helps you find the words and phrases real customers use to find your competitors. Next, your Houston SEO strategy involves creating keyword rich content, link building, and burying keywords into the code of your website. This way, search engines can easily identify what your business does, where it's located, and how relevant it is to a search term. When done correctly, local search engine optimization helps you rank higher on SERPs.
Is Houston Search Engine Optimization All I Need for Success?
While local search engine optimization is vital to your company's success, it's even more effective when paired with other digital marketing strategies, such as Houston social media marketing. Social media platforms allow you to market your business to new customers, engage with your current customers, and provide your patrons with a tangible connection to your company. Additionally, effective Houston social media marketing improves brand image and awareness and helps you interact with customers in a unique way. Therefore, for a comprehensive online strategy for your business, full-service digital marketing is the way to go for the best results.
At Bizopia, we are a premier digital marketing company in the Houston area. Locally owned and operated, we work hard to help your business achieve online success. Our services include website design, search engine marketing, search engine optimization, and Houston social media marketing. Our team uses effective and innovative online techniques to help you expand your reach. Call us today at (832) 327-3230 to learn more about how we can help you achieve your business objectives. Also, don't forget to take advantage of our complimentary website analysis. The Bizopia team is here to serve you.