September 29, 2022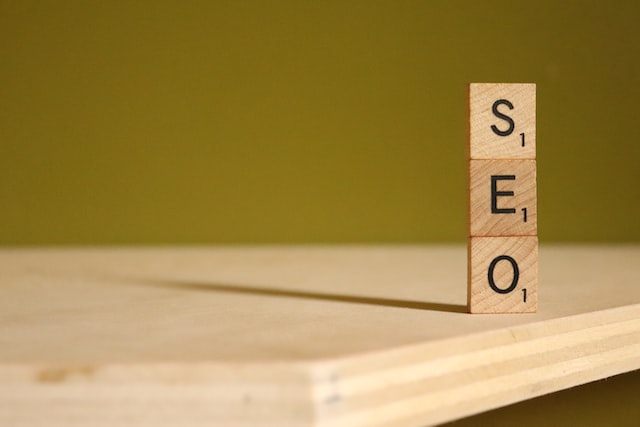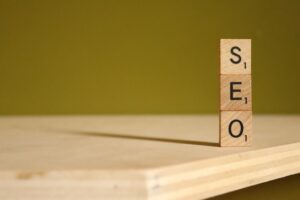 As a law firm in Houston, you have a lot of competition. There are a significant number of attorneys all vying for the same cases. You want to put your firm at the top of the list for your prospective clients, which means investing in effective marketing strategies. One marketing strategy your law firm absolutely needs is Houston SEO. Search engine optimization offers many key benefits for law firms and can help you grow your caseload and revenue. Read on to learn more about the benefits of law firm SEO.
What is Houston SEO?
Houston SEO stands for Houston search engine optimization. This is a type of marketing used for the internet. The idea behind SEO is to have a website that search engines like Google, Bing, and Yahoo see as authoritative and good quality. This helps you rank higher in searches related to your website. 
For example, as a law firm, you likely want to be one of the first results if someone searches for an attorney in Houston. If you're a personal injury law firm, then you likely want to be number one for a search like "top Houston personal injury lawyer." If you're a family lawyer, then you probably want to rank for "Houston family lawyer" instead. Search engine optimization services for your law firm aim to get you to the top of those results pages. 
Why Do Lawyers Need Houston SEO?
There are many reasons to invest in Houston SEO for your law firm. Except for word of mouth referrals from friends and family, internet searches are one of the top ways people find attorneys for their case. Countless people every day choose an attorney by completing a quick Google search. Therefore, if you're not already prioritizing SEO, you're already behind the curve. 
Here are just some of the many ways SEO helps your law firm:
Increasing Website Traffic
Houston search engine optimization helps make your website more visible to people searching on the internet. Rather than being hidden on the 10th page of search results, it helps you get to the top so that people actually see your website and click on it from a related search. This can increase the organic (unpaid) traffic to your website. That means more people who see your site, know who you are, and might hire you for their legal needs. Additionally, the more website traffic you get, the higher you typically rank on searches, so it's a self-perpetuating online marketing strategy.
Improving User Experience for Your Website
Another benefit of Houston SEO for your legal practice is that it helps make your website easier to use. SEO focuses on making it easy for both users and search engines to find your website, understand what it is, and interact with the elements of your website. 
This is important, as many people develop a negative view of companies who have bad quality or difficult-to-use websites. Imagine if you clicked on a site and realized that it took forever to load or didn't provide the information you were looking for. It would seriously damage that website's reputation, right? The same is true for your law firm's website. If you don't have a positive user experience, you might be driving potential clients to your competitors.
Creating Leads for Your Law Firm
With more website traffic and good user experience comes good quality conversions and leads. When done correctly, Houston SEO means you not only get more website users, you get the right kind of users. Basically, most people coming to your website from an organic search will be looking for your services. In turn, this can lead to more clients and better quality clients for your law firm.
Cost-Effective Long-Term Legal Marketing 
Another reason to invest in search engine optimization and other digital marketing strategies is that they are an affordable way to market your law firm long-term. SEO focuses on targeting specific audiences searching for specific things on the internet. This means you spend less for every client through digital marketing. The other great benefit? Search engine optimization is a long-term strategy that keeps working year over year for your firm, improving results and reducing costs over time.
What Does Houston SEO Involve?
There are many different ways we improve your law firm's SEO. Here are some major ways we help law firms get better organic results online:
Creating a User-Friendly Website
One of the first things we need to do is create a good quality website that follows SEO best practices. We start with the website because we actually embed important things into the code and site's structure to help improve search engine optimization results. Our team creates an attractive design, logical structure, and great quality content to help users and search engines interact with your website.
Publishing Houston SEO-Friendly Content
Another key part of SEO services is publishing fresh, good quality content, usually through a blog on your website. This allows us to target not only your focus keywords but also ancillary keywords that might bring in more traffic and support your other SEO strategies. 
Having regularly updated content not only gives us more opportunities to target a potential client, it also helps bring Google and other search engines back regularly to read and index your site, which is always a good thing. 
Technical Houston Search Engine Optimization 
Our team also manages technical SEO in the background that most people don't even notice. For instance, things like managing who links to your website, how fast your site is, and keeping your sitemap up-to-date so search engine crawlers can read it easily. All this is critical to your success and involves daily, weekly, and monthly management to ensure you get the best results.
Why Hire an Internet Marketing Agency to Handle Your SEO Needs
Running a law firm is hard work and requires a lot of your time and energy. Do you have the resources to really commit to improving your firm's search engine rankings and strategies? This is one reason successful law firms hire an internet marketing agency to take care of SEO for them – so they can focus on other key aspects of their legal practice. 
Additionally, as a lawyer you're an expert in your field, so it makes sense to leave digital marketing to our experts. Our team offers years of experience creating and executing effective strategies that get firms like yours results, saving you time, money, and improving marketing outcomes.
Results-Driven Houston SEO Services from Bizopia Digital Marketing
When you need better visibility online for your law firm, contact our team at Bizopia. We are a full-service digital marketing agency offering all the solutions you need for your business. Our team takes care of website design, SEO, social media marketing, and pay-per-click advertising so you can focus on your business. In our over 20 years of business, we have developed processes and strategies that help businesses achieve their marketing goals. Improve your law firm's online presence today – reach out for a free website and marketing assessment from our specialists.