January 5, 2023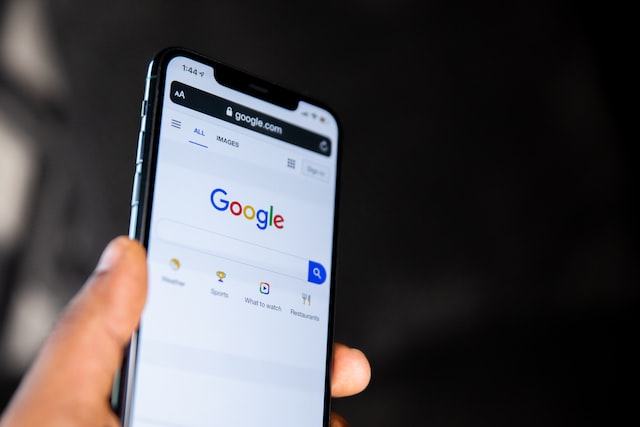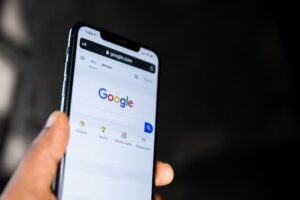 Houston search engine optimization is the marketer's ideal way of working smart, not hard. Your website needs to be optimized for the search engine algorithms to emerge in the top results and get more visitors. With SEO services, it's important to track rankings to see how you measure up to your competitors on relevant searches. We'll explain why in this blog.
Get a free website and marketing analysis to help you curate a mix of strategies for your rankings game, from user friendliness and technical SEO to off-page optimization.
What Are Search Engine Rankings?
Rankings measure how well a website is ranked in relation to other websites for related keywords on search engines. Search engine optimization (SEO) helps improve rankings by ensuring the website is indexed and optimized according to guidelines set by search engines like Google, Bing, and Yahoo.
Search engines use a variety of factors when determining rankings, including:
Relevance – Does the website content relate to the keywords being searched?
Authority – How well-known or credible is the website?
Quality of Content – Is the content original and valuable?
Page Load Speed – Is the page loading quickly?
Mobile Friendliness – Can you read and interact with the page easily on mobile platforms like your phone?
The goal is always to be on the top of search engine results when users search for relevant keywords or phrases. Having a higher ranking means more potential customers will find your website.
Rarely do people scroll through many other results and click on sites that appear below the first page. So, top rankings are essential.
What Is Houston Search Engine Optimization?
Search engines localize search results for users, aiming to return the most relevant results to their search queries. Houston search engine optimization focuses on improving a website's rankings in local search engine results pages (SERPs). 
Experts at our Houston internet marketing agency understand how local search algorithms work and can help boost rankings for websites in the Houston area. Houston search engine optimization involves some specific tactics, such as:
Optimizing metadata

Building quality backlinks to the website

Including location-specific information

Google Business Profile optimization

Google Ads optimization

Developing a mobile-friendly website

Using your keywords and content on social media
Houston  search engine optimization experts know the best practices for each of these tactics and can use them to improve rankings. With careful attention, you can dominate Houston SERPs with your website.
How successful your local Houston search engine optimization efforts are hinges on your general SEO health. Our team of experts can analyze your website and marketing efforts for potential improvements. We'll be sure to analyze and comment on:
Site loading speed

Quality of content

Quality of links

How good the user experience is

Keywords you rank for
How you compare to competitors for online visibility
How Houston Search Engine Optimization Improves Rankings
Houston search engine optimization is a continuous struggle that never stops due to the competitive and ever-changing nature of the industry. It's a process that can help your business rank higher in Houston SERPs, drive more traffic to your website, and increase conversions.
Houston search engine optimization entails mixed strategies, tactics, and best practices to achieve the highest rankings possible. Your website can rank higher in Houston SERPs with proper keyword research and content optimization. 
Every website is unique and requires an individualized approach to reach the desired rankings. Houston SEO experts can create a roadmap for your local business to succeed with a range of services, including:
Website and marketing analysis

Keyword research

Content optimization

Link building

Rank tracking
At Bizopia, we specialize in organic Houston search engine optimization and use white-hat tactics to boost web rankings. Blogging with on-page SEO, technical SEO, and monitoring links are some techniques we use to create a successful SEO campaign for our clients.
We provide tailored advice and recommendations based on your website's specific needs. We can also make changes as needed to ensure your website stays up-to-date with accurate reporting.
Why Is Rank Tracking Important?
Rank tracking entails studying the search engine results page (SERP) to determine where your website appears and if its rankings are improving.
It's crucial to track the performance of your Houston search engine optimization efforts, as it can give you insight into what works and what doesn't. Rank tracking helps uncover opportunities for improvement and reveals areas that need attention or adjustment.
Rank tracking also shows if competitors are outranking you. With this information, you can study your efforts in contrast to competitive websites and adjust your strategy accordingly.
With accurate rank tracking, you can track the progress of keywords and understand how the changes you make, on-page or off-page, impact your website's ranking performance.
How well your website ranks determines or predicts how many leads you will get and how many customers you'll have. For example, a marketing campaign can be successful, but if you don't have the right keywords in your content, it won't deliver the desired results.
Analyzing ranking factors and tracking the performance of your website is essential for a successful SEO strategy. For example, core web vitals are now a ranking factor and can impact web rankings. You could have the best-written content, but your rankings will flop with poor core web vitals.
What Is Ranking Distribution?
An essential metric to track is ranking distribution. Some keywords do better than others, and it helps to discriminate the top performers against the bottom-tier keywords.
For example, pages on the 1-10 page of search results and those on the 20-29 page of results can have different ranking distributions. You can use ranking distributions to understand which keywords to target, tweak, or forget.
Ranking distribution can also help you track and measure your content's performance in the SERPs. If your page has done well, then tracking its ranking distribution helps you pinpoint its success factors.
When coupled with rank tracking, ranking distributions provide valuable information to modify and optimize a website for maximum rankings.
Improve Search Rankings With Bizopia – A Top Houston Internet Marketing Agency:
Content is indeed king, but only excellent strategy upholds a king's reign, and bad strategy brings demise to kings. Houston search engine optimization can be complicated and time-consuming, but you can rank higher and get more leads with the right experts.
At Bizopia, we have a team of experienced SEO professionals well-versed in Houston search engine optimization practices. We use our knowledge to create customized strategies tailored to your website's needs.
Our transparent processes and cost-effective packages make it easy to find the right solution for your business. With our expert help, you can create a successful SEO campaign that will produce measurable results. Contact us to get a free website and marketing analysis today!