November 29, 2021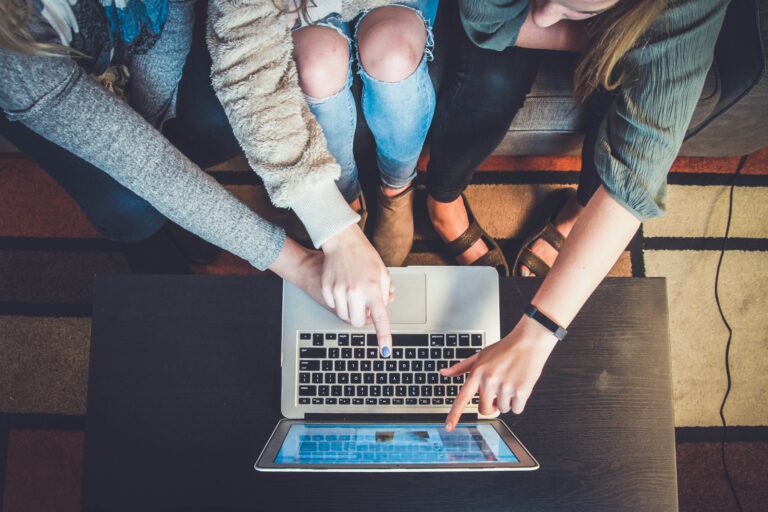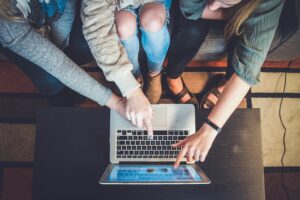 An important part of PPC services from our Houston internet marketing agency is choosing or creating the right landing page for your ad. PPC ads with the right ad copy and landing page help improve ad rankings, reduce customer acquisition costs, and also generate more leads for your company. 
What are PPC Services from our Houston Internet Marketing Agency?
PPC services from our Houston internet marketing agency involve creating, managing, and optimizing online ads. There are many different pay-per-click (PPC) platforms, including search engines like Google and social media sites like Facebook. Houston PPC is an important online strategy for many businesses. It's a cost-effective way to increase leads and sales rapidly. 
PPC management from our team includes crafting compelling ad copy to grab attention of potential customers. These are the headlines and words they will see at the top of search engine results pages on Google or in their feed on Facebook or Instagram. Our team also monitors success and adjusts the ads to get clicks on the ad. This is incredibly important for connecting qualified leads to your business. 
However, the ad copy is only half of the campaign. In addition, our team also chooses and optimizes landing pages for your PPC ads. Landing pages are the pages on your website where the potential customer "lands" after clicking your ad. The landing page's job in a PPC ad campaign is to convert leads to customers. 
How Our Houston Internet Marketing Agency Uses Landing Pages for Ads
For a Houston PPC ad campaign, the landing page is just as important as the copy that gets someone to click on your ad. PPC landing pages help drive conversions. That is their entire goal, no matter the type of conversion you're looking for. Yet, many ad creators out there simply link to the home page.  Linking to the home page usually gives the job of finding relevant information and taking action to the customer. This often discourages users from working with your company and may actually cause them to work with one of your competitors instead. Therefore, the PPC experts at our Houston internet marketing agency work to find the right landing page based on your ad goals and copy. 
Why Landing Pages Matter for Pay Per Click Ads
We've mentioned that landing pages are essential for converting clicks to conversions. However, landing pages also have a direct impact on Houston PPC performance. There are several factors that affect the price and rank of your ad campaign, including the bid for the ad, the relevance to the search query, and the ad quality. A major part of ad quality is landing page quality. Therefore, your PPC landing page can have a big impact on your ad campaign's success. Some elements many ad platforms look for to evaluate page quality include:
Relevance

Trustworthiness

Attractive design
Important Elements for a Houston PPC Landing Page
Knowing the significance of landing pages for PPC campaigns, you might wonder how our Houston internet marketing agency creates a successful landing page for your ads. Much of this is customized to your business and what your goals are for the ad. However, we take each factor for landing page quality and relevance and implement it for your website's landing pages. Our PPC, design, and content teams work together to ensure your landing pages work with your ad copy to increase business for your company. 
Our Houston Internet Marketing Agency Creates Relevant Landing Page Content
How would you feel if you clicked on an ad for pink sticky notes only to end up on a page talking about staplers? It's frustrating. PPC platforms like Google, Bing, Facebook, and Instagram all work to prevent this from happening. Page relevance is a major factor in landing page quality. There are many ways the teams at our Houston internet marketing agency ensure the landing page is relevant to the ad. This involves providing critical information about the advertised products or services, using similar keywords between the ad and the landing page, and ensuring the page fits your brand. All this helps signal to both users and to ad platforms that the landing page is the best page on your website to land on for the ad.
Building Trust with PPC Landing Pages
Another important part of creating a successful landing page is signaling trust. For people to convert, they need to feel they can trust your company. There are several ways we build trust with your ad audience. Having relevant content on the landing page is just one part, as is keeping your promises. After all, you wouldn't trust a company who advertises a service at one price and then lists a higher price on the landing page. 
However, there are other trust signals we may use to help illustrate your company's trustworthiness to potential customers. For instance, we may include social proof such as reviews and testimonials or information about your company's certifications or affiliations. All this is to show the customer exactly what sets you apart in the market. 
Our Houston Internet Marketing Agency Crafts Compelling Page Designs Landing Pages
We've talked a lot about the copy for landing pages, but it's also important to prioritize the design of the page. Our experts work to create an attractive and effective page design for your PPC landing pages. The visuals and the layout of the page is important for conveying information to a landing page user. Otherwise, they might not read all that important content or even understand what your call-to-action is. Landing page design should be attractive, use relevant images or videos, and also offer all the necessary information up front and center. While people may scroll down the page, they want the most important points right at the top so they don't have to scroll to find necessary information. We also ensure that the design fits your branding and compellingly presents your business and products or service. 
Providing a Great Experience for Customers
Finally, let's not forget that a poor experience can throw all that work out the window. If the landing page isn't intuitive and easy to use, people won't convert. A good experience includes everything from simple navigation to being mobile friendly (don't forget that a majority of online searches are now performed on mobile). In addition, landing pages must load quickly, otherwise people may leave and go to a faster loading competitor. 
Information Our Houston Internet Marketing Agency Needs for Creating PPC Ads
Knowing the goal for your PPC campaign is necessary for creating PPC ads and landing pages. This includes what product or service you want to advertise online. It also includes how you want users to convert. For instance, do you want them to purchase your product directly on your website, or do you want them to call your sales team? There are many different options, such as:
Contact form

Phone call

Newsletter signup

Purchase 
With this information, our Houston PPC team can get to work creating, managing, and optimizing your company's ads. 
Digital Marketing Made Easy with Bizopia – Building Online Success for Over 20 Years
Our experts at Bizopia are your one source for digital marketing. We help businesses with everything from website design to Houston social media marketing and are here to grow your business and enhance your online presence. As a trusted Houston internet marketing agency, we have been providing proven, results-oriented services since 2001. Contact us now to discuss your digital marketing needs with our experts and find solutions that fit your business and budget.