June 5, 2020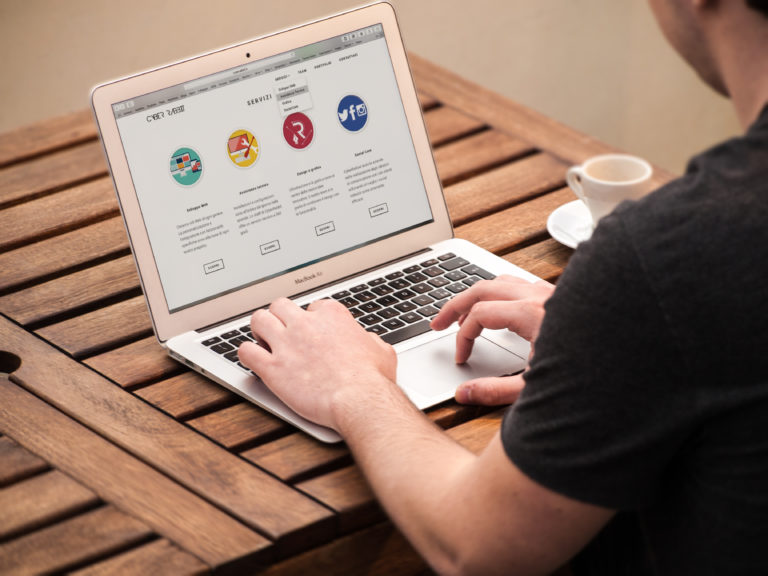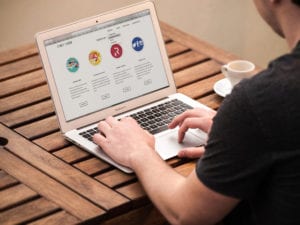 Did you know that your Houston website design affects how trustworthy you appear to potential customers? Most business owners know how important it is to have a website for their company. Many people now research businesses online before working with them. However, if you look untrustworthy, you could be losing out on revenue. Be sure that your Houston website design is building your reputation, not harming it.
Build Credibility with a Visually Appealing Houston Website Design
A good business website should be attractive to get the attention of your potential customers. However, gaudy websites can turn people off and send them to your competitors. When rating trustworthiness, many users consider visual website design. There are some specific elements that could lead people to believe that you aren't a reliable source of information. If your Houston website design includes the following, it could be driving customers away from your website:
Scrolling or blinking text
Poor quality images
Flashing letters
Small fonts
Loud colors
These elements can all make your customers trust you less, as it points to an unexperienced or low-quality website design. Instead, opt for a simple and striking website design that fits your brand. This can help people trust your site and, by extension, your business.
Make an Impression with Easy-to-Use Website
While your website should be attractive, it also needs to be functional. Your website visitors are looking for a positive experience every time they visit your site. So, make sure that your site design considers ease of use.
Website Navigation
One of the first things you should look at is your navigation. Can users easily find the information they need? For example, if they want to see whether you offer a specific service, your website navigation should make this easy to discover. Try adding a services page, or even separate pages for each service you offer. This helps streamline the process for users. Otherwise, they may go to your competitors' websites and you could lose out on a customer.
Responsive Houston Website Design
In the same vein, your Houston website design should also be mobile-friendly and responsive. In a recent survey, 57% of people won't recommend businesses whose website offers them a poor mobile user experience. As more and more people conduct online searches on phones, tablets, and other devices, this becomes more and more crucial to your company's success. With a responsive design, your website will look good on any device and make it easy for users on mobile devices to navigate your website.
Houston SEO Website Content Shows Authority in Your Industry
No website is complete without compelling content. Houston SEO copy helps drive your website toward the top of search engine result pages, which helps improve your brand's credibility. Also, creative, informative content helps show consumers that you can back up your claims.
About Page
Your about page is an often overlooked area where brands can prove credibility and earn trust. Information about your brand's experience, how long you have been in business, and other facts help show consumers that your claims are well founded. If your business has won awards or works with larger name brands, for example, your about page is the perfect place to showcase this evidence of your expertise.
Your website's about page is also where consumers go to learn your brand's story. High-quality content about your beginnings, values, culture, and other aspects of your company's background helps website visitors identify with your business. For instance, even if your business is newer, you might include information about your company's founder and how they worked in the industry for decades until a specific event or person motivated them to form the company. Whatever your story is, an authentic explanation of what makes your brand unique can go a long way in building trust for your website and your company.
Services or Products Web Pages
Another important part of creating a successful website is explaining your services in detail without getting too technical. Your Houston website design should include different pages for your different offerings. This helps people easily find what they are looking for. Each of these pages should include specific, educational information about your services. Service page content can help show consumers why your products or services are superior. The content you include in these website pages can make the difference in your conversion rates.
Imagine going to a website and only seeing a picture of a product, with no description. That doesn't really make you want to purchase from that company, especially if you were on the fence about buying it in the first place. Instead, ensure your website includes information that will be valuable to people who might be looking for your products or services.  
However, your website must also be readable. Therefore, your service pages shouldn't be laden with jargon and technical terms that the average person won't know. Many people think that this will help show their customers that they know their stuff. However, this often backfires. Explaining your services in detail, but also in layman's terms helps show that your company understands your customer base. It also helps show that you know so much about your services that you can easily explain your offerings simply without leaving out essential information. Often times, this can help build trust better than showing off your knowledge of technical terms.
Contact Your Houston Website Design Experts
If your website fails these important factors, it may be time for a new Houston website design. At Bizopia, we provide innovative digital marketing solutions for a wide range of industries. We help you create a trustworthy and appealing website design, engaging Houston SEO content, and effective search engine and Houston social media marketing strategies. Our experts get to know you so we can successfully promote and enhance your brand to your benefit. So, take advantage of our free website analysis and call us today at (832) 327-3230 to get started at optimizing your online presence. We look forward to the opportunity to work with you!