May 5, 2023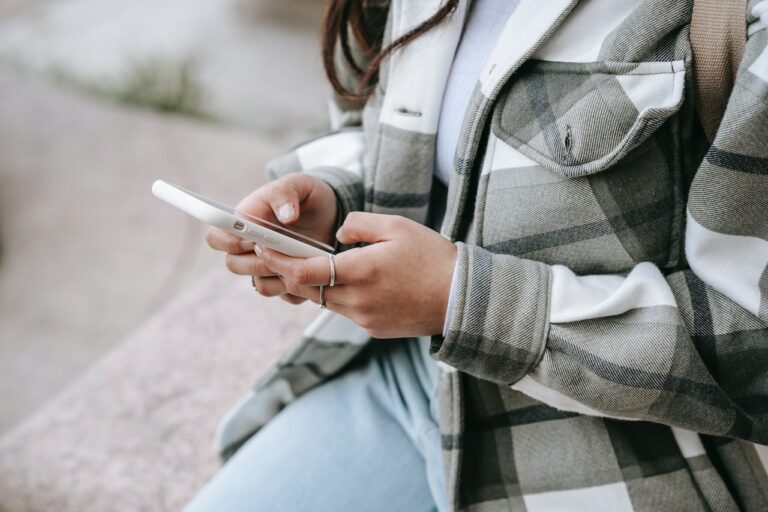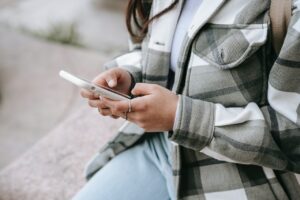 In today's digital world, social media is a powerful marketing tool that can help promote your business. But with so many platforms and businesses to choose from, how do you make sure you stand out from the crowd? Response time!
While it might seem like a small thing, responding quickly to comments and questions on social media shows potential and current customers that you value their feedback…and their business. Keep reading to learn more about why response times are important for social media marketing in Houston.
Need help with your online marketing strategies? Get in touch now and we'll provide you with a FREE marketing analysis from our experts to show you what you're doing well and where you can improve.
Response Times are a Big Metric for Social Media Marketing
As social media marketing becomes increasingly popular for businesses, response times play a vital role in how well customers or potential customers feel respected and heard. If a customer has a comment, question, or concern that goes unanswered, it can be especially damaging to the customer relationship and end their interest in your brand quickly. On the flip side, when businesses prioritize social media feedback and respond promptly it creates trust, loyalty, and greater engagement with customers. By investing in social media marketing, you are making sure that your business shows its responsiveness to all customers or potential customers by responding quickly to queries. This will help to strengthen your relationships with your audience as well as boost your social media presence.
Quick Response Times Show You Value Your Customers
Quick response times have become a hallmark of excellent customer service on social media platforms, as customers appreciate being taken seriously and not waiting days or even weeks before getting an answer. Every customer wants to feel valued and respected, and when they reach out to your business with an inquiry or question. Replying in a timely manner shows them that you value their business and have an understanding of their time constraints. Research from Hubspot shows that 79% of social media users expect a response within 24 hours. Yet, many businesses out there take days or weeks to respond. Even more simply never respond at all, seriously missing the mark with their customers' expectations. Setting policies for shorter response times is important for keeping customers happy, growing your business, and creating loyal patrons.
Poor Response Times May Drive Customers to Your Competitors
In the digital world we live in, social media marketing is an increasingly important part of business operations. The speed at which companies respond to inquiries and opportunities has a direct impact on the success of their social media presence. In fact, research has found that businesses that quickly respond to social media messages are much more likely to retain customers—or even acquire new ones—when compared to those who take too long to answer inquiries. Therefore, it is key for businesses to stay on their toes and be prepared to respond quickly. Otherwise, they may miss valuable opportunities that could lead to greater growth and success. In fact, many people who don't receive a timely response will simply go to a competitor instead. So, stop losing business by making sure messages and comments get quick responses from your business pages.
Most Customers Expect Fast Responses
With social media marketing, customers expect to get their queries resolved quickly. When businesses fail to answer messages and comments on social media platforms promptly, they risk upsetting potential customers and damaging the customer-brand relationship. Customers expect social media managers to monitor customer feedback in real time and consistently stay engaged with their audience. Businesses that respond quickly to social media inquiries demonstrate to potential customers that they are reliable, dependable, and attentive. Ultimately, reacting quickly to customer engagement can help businesses grow their social presence and build trust with customers.
Working with Social Media Marketing Experts Can Speed Up Your Response Times
While it helps to know that social media response times are important for businesses, that doesn't exactly add to your available resources. For many businesses, they simply don't have the bandwidth to respond as quickly as they need to according to social media marketing best practices. So, how exactly do you improve your response times without paying employees overtime or babysitting accounts yourself and taking focus away from other aspects of your business? One option is to work with a team of professionals for your social media marketing needs.
Working with a digital marketing agency in Houston that specializes in social media marketing can profoundly help you accelerate your return on investment. Not only will they help improve response times to make sure that you achieve your digital marketing goals as quickly as possible, but they can also ensure that your campaigns produce better results when it comes to driving lead conversions, website traffic, and social engagement metrics. Hiring an experienced digital marketing team to help manage your digital strategy is essential to staying ahead in the digital world.
Social Media Solutions for Businesses from Bizopia
Social media response times are essential for the success of your business. When customers ask questions or provide feedback, they expect to hear back quickly and if they don't, they may not have a good impression of your brand. In order to make sure you don't miss out on potential customers, be sure to respond quickly as possible. Working with a team specializing in social media marketing can help you remain organized and improve response times for better results.
Here at Bizopia, we understand how important response times are for successful business growth and our innovative approach to digital marketing is designed to maximize customer outreach from all aspects of your business. We offer an all-in-one solution for all your online marketing needs, from social media optimization and marketing to website design for your business. Contact us for a free marketing analysis today and see how Bizopia can help your business reach its full potential!