March 1, 2021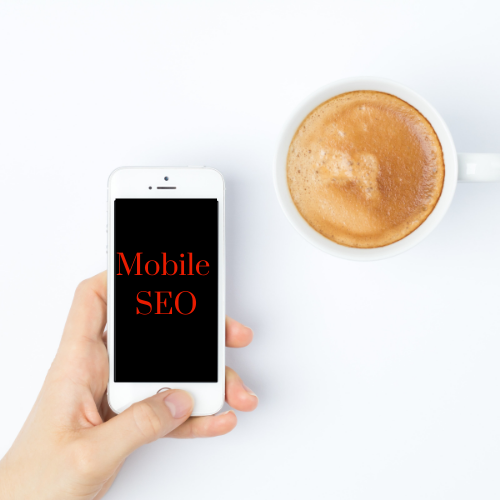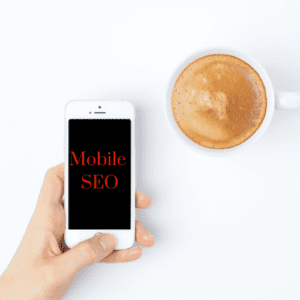 Mobile Houston search engine optimization is more important than ever. With more than half of global web traffic coming from mobile devices like smartphones and tablets, it's time to take advantage of organic traffic from mobile. In fact, mobile searches first passed desktop back in 2014. Therefore, your website is well overdue for some mobile-friendly updates. If you need even more convincing, Google prioritizes mobile searches in many ways as well. 
What is Mobile Houston Search Engine Optimization? How is it Different From Desktop?
Mobile Houston search engine optimization has the same goal as desktop SEO – getting to the top of search engine results pages (SERPs) to help drive traffic to your website and encourage conversions. However, many of the techniques and methods used for mobile do differ from desktop strategies. There are several reasons for this, including search intent, screen size, and the rise of voice search.
Search Intent
At the end of the day, SEO is all about understanding search intent and providing an answer to that intent. For example, your Houston digital marketing agency considers which words people are typing into search bars when they're looking for your services and products. This informs how we create content for your website. However, mobile search intent is often quite different from desktop searches. For example, "on the go" searches from mobile devices often have a local intent. For example, if you search for "coffee" on your mobile device, there's a high likelihood you're actually looking to purchase coffee somewhere in your geographical area. From a desktop, that may also be your intent, but you may also be trying to order coffee online or even researching the history of coffee. Therefore, mobile SEO focuses on the most likely search intent for mobile users.
Screen Size
Also, it goes without saying that screens on mobile devices are smaller than desktops. This means your Houston search engine optimization strategies must change as well. On a smaller screen, you must consider how much people are willing to scroll to get to the information they want. It also involves prioritizing "above the fold" content, which is the information your website shows to users before they have to scroll at all. Images and website layout must also be optimized to fit on smaller screens. 
Houston Search Engine Optimization for Voice Search
Another consideration is that many people use voice search on their mobile devices. When asking questions through voice search, the voice assistant on the device often reads information aloud from Google's answer box. Part of your Houston search engine optimization strategies should be focusing on using natural language to answer specific questions your target audience may have. This can help you gain traction with voice searches.
Why is Mobile Houston Search Engine Optimization Important? 
So, why invest in mobile search engine optimization? We've already mentioned that most web traffic comes from mobile. Perhaps even more compelling is that studies show about 70% of mobile searches lead to users taking an action on a website within one hour. In addition, Google now takes a mobile-first approach to indexing, which is the process where search engines collect and store website content to provide quick answers to searches. This means all your mobile content should be indexable. Also, Google now uses mobile web page load speed as a factor for ranking your website on SERPs. Therefore, if you haven't optimized load speeds for mobile, it could be affecting your website's rankings.
How to Make Sure your Website is Mobile-Friendly
There are several ways to create a mobile-friendly site for your business. When you need Houston search engine optimization for mobile, we take a mobile-friendly approach to many different parts of your digital marketing strategy. 
Content
Website content should be high quality and easy to read, whether on mobile or on desktop. However, mobile SEO content often includes geographical clues. Because so many mobile searches are based on local search intent and even the phone's GPS coordinates, it's vital to address where you are in the content of your website. This doesn't just include listing your location on the contact page, though that's important as well. Mobile content often includes geographical information for local Houston search engine optimization. For example, Houston, greater Houston, or even specific neighborhoods in your website copy. 
User Experience & Site Performance
User experience is also another important part of getting mobile traffic to your website. Google has made it known that user experience is very important. Many of the ranking factors they use are based on user experience. Considering mobile user experience in your website design isn't just for Houston search engine optimization. It also can affect how many conversions you have. People who have a negative experience trying to use your website are more likely to quit and go to a site that is more user-friendly. This means losing business to many of your competitors. 
Therefore, your website must load quickly on mobile devices and be easy to use. Navigation should be clear and easy to use. Buttons must be big enough for people to click on with their fingers. Also, contact forms should be short and easy to fill out on a mobile device. The idea is to streamline the process and make it simple to help prevent frustration that leads to higher bounce rates, where people only view one page of your website and click away. Therefore, for effective mobile SEO, your Houston digital marketing agency works to design a site that is easy to use and interact with. 
Houston Search Engine Optimization from Digital Marketing Experts
At Bizopia, we are an experienced Houston internet marketing agency that helps businesses achieve success on the web. We specialize in helping your target audience find your website and brand. Creating and maintaining an online presence is essential for growing your business and achieving your goals. Our team partners with you to help you get to the first page on SERPs, gain customers through web searches and social media, and increase your sales. Call us today at (832) 327-3230 to learn more and get started!