December 3, 2021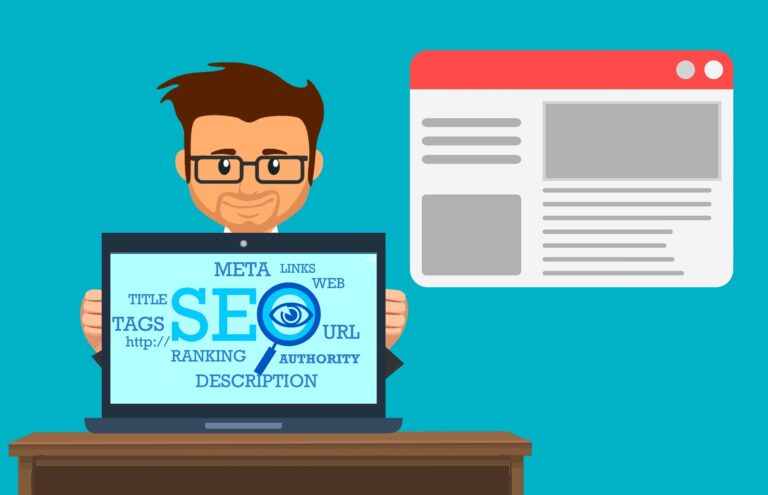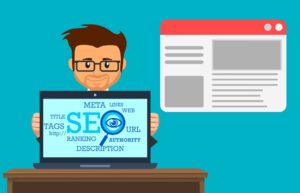 Most business owners know the importance of Houston SEO for growing your business and getting more leads online. Just as a quick reminder, search engine optimization is a way to help your website rank higher in search engine results pages for relevant searches. Holistic SEO is an approach to search engine optimization that addresses many different aspects of digital marketing to help you rank better. In this article, we'll explain what holistic SEO is, why it's important, and also some of the different components of a holistic strategy for search engine optimization.
What is Holistic Houston SEO? 
Holistic SEO is exactly what it sounds like. It's a holistic or comprehensive approach to search engine optimization. This means making sure every part of your online marketing activities uses the same SEO strategy. Now, you might think this is a no-brainer, but many companies try to compartmentalize SEO. They think it's only blog writing or building links. While these are important parts of search engine optimization, they are not the whole story. In fact, we believe Houston search engine optimization isn't just a service – it's a methodology for online marketing.
Let's use a hypothetical example to help illustrate what holistic SEO is:
Imagine you're experiencing back pain and visit your doctor about it. The doctor gives you pain medication and sends you on your way. This helps with the pain, but it doesn't actually fix the problem. Instead, you might prefer a doctor who gives you medication for the immediate pain and investigates the problem a little deeper. They might find out the pain is because you lift heavy boxes every day. From there, they might recommend strengthening your back muscles or using a more ergonomic way of lifting to help your back feel better. Holistic Houston SEO is like the doctor who uses the multi-layered approach to address the problem.
There are many different parts of a comprehensive SEO strategy. After all, Google's main goal is to provide the best information for a search query with the information presented in the most useful way for the user. Therefore, you want to focus on all aspects of your online presence to get good, long-lasting results. Our Houston digital marketing agency can help with that.  
Components of a Holistic Houston SEO Strategy
A holistic Houston SEO approach builds a foundation for good search engine rankings long-term by addressing many different aspects of digital marketing. Basically anything you do online can affect how search engines view your company's website. Google uses over 200 ranking factors to rank web pages in search engine results pages. Some of the ranking factors include:
Keywords

Content relevance and quality

Words in website code, such as title tags

Load speed

Image optimization

Content "freshness"

Internal and external links

Backlinks

Site architecture

Website traffic
As you can probably see, much of what your business does online (or doesn't do) affects some of these ranking factors, which can impact your SEO results. Therefore, holistic search engine optimization addresses your digital marketing as a whole to get good results for your business. Therefore, Houston SEO isn't just one service, it's an approach to online marketing. This involves many different components to grow your business online. 
Website Design for Houston SEO
The design of your website is important for Houston search engine optimization. This involves not only the colors and layout of your site, but also it's structure, code, and load speeds. Website design affects how the user (and Google crawlers) digest information from your website. It also affects the user's experience. Finally, the code can have a serious impact on what search engines are able to glean from your site. Therefore, even if you already have a website for your company, it's important to ask whether that website was designed with SEO in mind. 
Website design for search engine optimization involves many different aspects. It's important to users that the website is visually appealing and also presents content in a way that is easy to understand. This involves everything from using images and other visuals to using a color scheme that fits your brand. 
Also, website design directly affects the user experience. If a website isn't easy to use and intuitive, users don't like it (and, therefore, neither does Google). Having buttons that are easy to click, a menu that makes sense and makes it simple to find information, and also ensuring that the site loads quickly are all common examples of how a website design can help with your holistic SEO strategies. 
In addition, there are many ways to embed important information into the code of your website for Google and other search engines to "read" and use. For instance, title tags and alt text are right in the code of the website for crawlers to understand your website. Therefore, there are many different aspects of website design that affect SEO.
Quality Content for Houston Search Engine Optimization
Having quality content is also important for Houston SEO. This includes copy on your website pages, blogs, images, videos, and all the other "stuff" that goes into your website. It's the meat of your site and also what Google uses to understand which searches you should rank for. SEO services involve creating good quality content that provides important information to searchers and also is easy to read and understand. Good content satisfies your audience by providing information searchers are looking for, whether by giving them information on a product or service that solves their pain point or answering a question they have. Quality content uses natural language that helps users understand the topic and walk away with a better grasp of the topic. SEO-friendly content uses keywords and technical elements to help signal to both search engines and website users what the web page is about. 
Social Media Marketing from Your Houston Digital Marketing Agency
Social media is another important aspect of holistic SEO. Having a presence on social media for  your business allows you to share your website with others, which helps increase traffic. Search engines pay attention to traffic to understand what is popular and useful to people online. In addition, using relevant keywords in your social media profiles and posts can also provide search engines more information about your business and website, which can also help them determine which searches you're relevant for. 
Paid Search Engine Advertising
A lot of the conversations about search engine optimization focus on organic traffic. However, pay per click advertising can also help your results for holistic SEO. Paid ads bring traffic to your website and also help our Houston digital marketing agency get valuable data about things like effective keywords and search intent. In addition, people who click on paid ads may share your website with their friends and increase your traffic, which may also help improve your search engine rankings. It's also a great way to get qualified leads, so there are many reasons to use PPC ads for your business. 
Boost Online Results with our Houston Digital Marketing Agency – Serving Houston Businesses Since 2001
Gaining more customers online is easy with Bizopia. We are an experienced digital marketing agency providing services to businesses throughout Greater Houston. We are your local source for proven results online. Our goal is to help you grow your business and achieve your goals. Our experts offer the expertise you need to take care of your online marketing strategies so you can focus on your core tasks. Ready to get started? Fill out our FREE website and digital marketing evaluation to get no obligation insights into how you can improve your online presence today.