July 31, 2023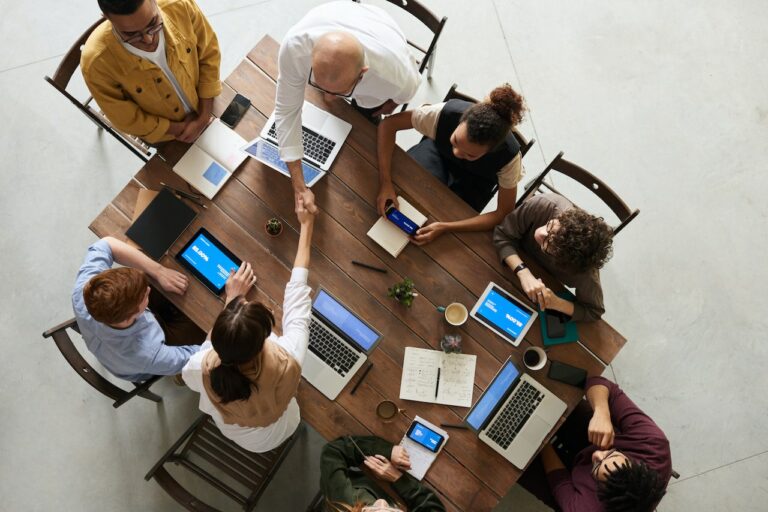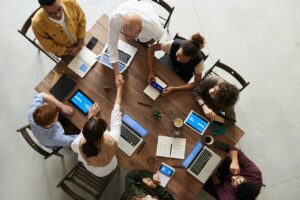 Cornerstone content is an essential piece of any successful Search Engine Optimization (SEO) strategy. It is the foundation of your company's online presence, influencing everything from your Houston SEO rankings to your reach on social media. Cornerstone content contains the key information that people need to know in order to do business with you.
Today, we'll explain what makes up cornerstone content, what sets it apart from other types of online content, and why it's so important. We can work with you to create solid, effective cornerstone content that makes a measurable impact. Contact our team today for a free website analysis and digital marketing evaluation to get started on building your successful online presence.
Defining Your Cornerstone Content
In content creation, some pieces are the foundation of your website. This can include essential web pages, articles, videos, or posts that showcase your brand's expertise. These foundational pages are called cornerstone content, and they are essential for the success of your online business because they make it easier for Google to find and rank your website. When you publish a blog or social media post linking back to your cornerstone content, you increase your brand authority in search engines, ultimately boosting your page higher in a customer's search results. 
Cornerstone content includes long-form web pages or blog posts that cover the main topics of your niche. Out of all the content on your website, these pieces contain the best and most relevant information on the subject. These articles provide value to your readers and help establish your authority in your industry. They also need to be written at a high-quality level that is informative, engaging, and comprehensive. 
Creating Quality Cornerstone Content
When it comes to creating cornerstone content for your website, it is essential to ensure that you're delivering instant, high-quality content that resonates with your target audience. You only have a short window of time in which to reach them—the average time spent by a website visitor on a single page is 54 seconds. When you create quality cornerstone content, it also gives your audience a reason to come back to your website and engage with your brand.
Some important elements of creating quality cornerstone content include:
Target Audience:

Identify your target audience so you can create content that specifically addresses their service needs. The writing tone should also be customized to connect with your audience.

Keywords:

Choose the most appropriate keyword phrases for your content. As a starting point for selecting keywords, identify the relevant question(s) searchers ask that your business can answer.

Titles and Tags:

Strategically choose page titles, subtitles, headlines, and tags for posts or images using your keywords. This increases the relevancy of your website in search engine results. 

Related Content:

Plan to supplement your content with regular blog posts on your website. Search engines tend to favor websites with frequently updated content.
Whether you are a startup or an established business, incorporating cornerstone content in your digital marketing strategy can be a game-changer. When you invest in excellent cornerstone content that clearly communicates your message quickly and efficiently, your investment pays off long-term as your online authority grows, while reaping the immediate benefits of providing accessible, attractive content to website visitors.
Leveraging Cornerstone Content in Your Digital Marketing Strategy
In today's fast-paced digital world, businesses need to stay ahead of the competition. An overarching digital marketing strategy is an effective way to improve your visibility online and grow your customer base. 
Digital marketing tools that can leverage your cornerstone content for online growth can include:
Blogging

Instagram, Facebook, Twitter, and YouTube marketing

Facebook advertising

Google Pay Per Click (PPC) or Local Ads advertising

Email marketing
Strong cornerstone content can be leveraged repeatedly on multiple online platforms to help direct traffic back to your website. This helps establish your brand as a thought leader, boosts your credibility, and increases your brand awareness. 
Optimizing Your Cornerstone Content for Houston SEO
As more and more businesses move online, search engine optimization has become critical for success. If you're in Houston, SEO is especially important, as our city is a major business hub that's home to many companies competing for visibility online. There are 1.13 billion websites in the world, and a new website is launched every 3 seconds—so how do you stand out from the crowd?
In order to make sure your website is found and visited by potential customers, you need to build strong cornerstone content that can boost your website's ranking and attract traffic. A well-crafted piece of writing or a polished video isn't enough; to truly optimize it for SEO, you need to follow some best practices that will help your content be found by search engines and rank higher in search results. 
Some best practices when it comes to Houston SEO include:
Make sure your content clearly answers the related search question people ask.

Integrate your top keywords throughout the content, around one to four times per keyword.

Write clear, comprehensive titles and subtitles.

Ensure your site loads quickly, particularly the landing page.

Create a network of internal links connecting your web pages to each other. 

Keep your URLs short, simple, and descriptive, including keywords where appropriate. 
By optimizing your content for SEO, you improve your chances of being discovered by potential customers and growing your business.
Best Practices for Measuring the Return on Investment of Your Cornerstone Content
Creating cornerstone content is a strategic investment in your website's long-term success. Analytics and other metrics can provide valuable insights into the impact your cornerstone content is having on your audience. For instance, focusing on metrics such as page views, time spent on page, and engagement can give you a clearer picture of how well your content is resonating with your target audience. 
Additionally, analyzing data from social media and search engine rankings can help you identify areas for improvement and identify new opportunities to optimize your content. With the right measurement tools in place, you can fine-tune your strategy and ensure that your cornerstone content continues to drive meaningful results for your website.
Houston SEO Strategies from Bizopia
As specialists in Houston SEO, we understand the intricate processes involved in optimizing your site for higher search engine rankings, tailoring content to your target audience, and keeping up with changes within the digital marketing space. 
Our team of experts is experienced in creating and executing successful SEO strategies for businesses in Houston and beyond. With Bizopia by your side, you can trust that you have a solution tailored to your specific goals and budget. 
Contact us today to start devising an effective SEO strategy that will help bring new customers through your virtual door.