June 6, 2023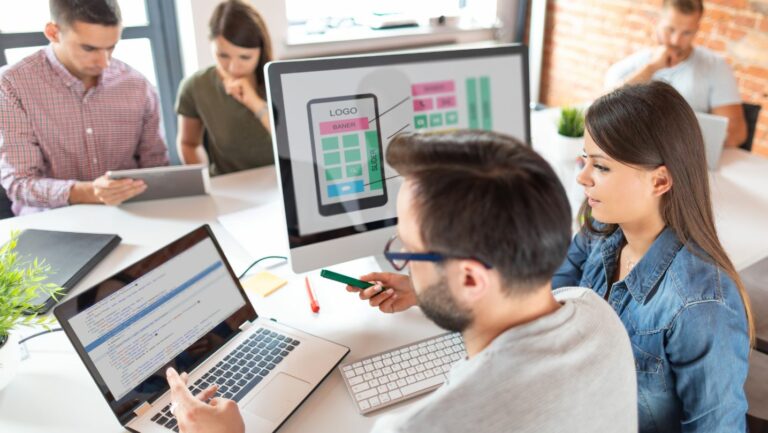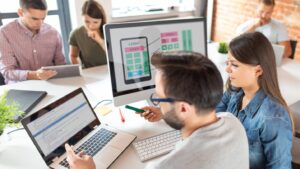 For a local business owner, having a well-developed online presence can be a powerful tool to draw in new customers. Your website is the centerpiece of your online persona. 
71% percent of businesses now have a website, which is an increase from previous years. Many business owners think that creating and launching a website successfully checks their marketing box, and that the website will do the job of attracting new customers on its own. Proactively marketing their website may be seen as superfluous among other more tangible elements of running their business. 
The reality is that without proper attention and effort toward increasing your website traffic, it's almost impossible to maximize the potential online success of even the most well-run businesses. By investing in website marketing, you can attract more traffic, grow brand awareness, and build a strong customer base.
In this article we'll discuss why having a strategic approach to developing a web presence is essential for online success. As a Houston digital marketing agency, we have helped thousands of small businesses with high-quality web design and online marketing support. Contact us to talk to our team today.
What is Website Traffic?
Website traffic refers to the number of visitors a website attracts. It is a crucial metric in understanding how a website is performing and whether it is meeting its intended purpose. 
In the past, the value of a website was measured only by the amount of traffic it received. Although this metric is still valuable, it's even more important to measure the quality of traffic. Statistics show that 90% of online users won't revisit a website if they have a negative experience with it, such as the content being too long or the webpage loading too slowly.
Website traffic quality can be assessed by asking questions like:
Session Time:

How long did users stay on the website?

Pages Viewed:

How many pages did they visit?

Bounce Rate:

What percentage of visitors left your site without clicking on a link, filling out a form, or making a purchase?

Conversion Rate:

What percentage of users completed an interaction, like making a purchase or booking an appointment? 

New Views:

How many are new versus returning visitors?

Return Rate:

How often are returning visitors coming back to the site?

Traffic Sources:

Where is your traffic coming from? Is it direct, referral, or search?
As businesses continue shifting towards e-commerce, it's essential to use a variety of measurable website traffic data to get a true picture of how your website is doing. That way, you can make data-driven decisions that lead to increased revenue and greater success.
Website Traffic Helps Gain Customers and Drive Revenue
The more traffic that a website receives, the higher the probability of conversions, which ultimately results in more customers and higher revenue. That's why it is crucial for businesses to invest in effective digital marketing strategies. 
Using marketing tools such as search engine optimization (SEO) and pay-per-click (PPC) advertising helps increase traffic to your website. SEO helps your website rank higher on search engine results pages, and PPC displays your business ads to users when they search for certain keywords. 
Once potential customers land on your website, it's important to make a great first impression. After all, it only takes 0.05 seconds for a visitor to form an opinion about your website. 
Our experienced team creates engaging, functional websites that help new customers find you online—and stick around, too. The average bounce rate for websites is around 48%, meaning that almost half of all visitors are not engaging with your website beyond the first page. A well-designed website helps keep visitors on your page and assists in converting them into customers. Some of the features of a good site include:
Fresh, modern design

User-friendly layout

Easy navigation

Well-written content

Accessible contact information

Clear call to action

Streamlined checkout process

Optimized for mobile
Key Tools for Measuring Website Performance
As a seasoned digital marketing agency, we understand the importance of monitoring website performance to ensure optimal user experience and drive conversions. Having the right tools and resources can make all the difference. 
Some go-to monitoring tools include Google Analytics and Semrush, which provide valuable insights on website traffic, user behavior, and search engine rankings. Additionally, website speed tests like GTmetrix and Pingdom measure your site's loading time and identify potential issues that could be affecting its performance. 
Don't underestimate the power of monitoring your site's performance – understanding your gaps can be the key to unlocking digital success.
Proven Methods for Boosting Website Traffic
When it comes to increasing traffic to your website, there are many tools you can use to make the most of your online presence. One crucial way is to optimize your keyword usage. This means including the most relevant and searched-for terms in your website content, which helps your site to be more easily found by search engines. 
Additionally, creating content that resonates with your target audience is essential. Understanding their unique interests and concerns can help you craft content that is both informative and engaging. The average time spent by a website visitor on a single page is 54 seconds, so it's important to make sure your content will make a big impact in a short amount of time.
A holistic digital marketing strategy encompasses a range of tactics that complement each other. So don't overlook the importance of increasing your visibility on social media. By purposefully engaging with your customers on social media platforms, you can drive more traffic to your site, build brand awareness, and boost your overall conversion rates. 
Using these proven strategies will pay off in meaningful growth in website traffic, but will also give a balanced approach to your digital marketing that will yield the best long-term results.
Helping Your Business Stand Out in a Digital World
In today's digital landscape, a strategically-developed website that generates quality website traffic is essential. About 75% of consumers judge a company's credibility based on its website. However, with the increasing number of businesses shifting towards online platforms, standing out in the crowd has become a challenge. 
Focusing on SEO-friendly website development ensures that your website remains visible to your target audience. By ranking higher in search engine results, you can attract more organic traffic to help grow your customer base. Actively keeping up with SEO trends can help your business maintain a lead over your competitors and secure long-term success.
Work With a Houston Digital Marketing Agency That Gets Results
Recent research shows that 43% of small businesses are planning to invest in the performance of their website in 2023.  If you're looking for a proven successful digital marketing solution at an affordable cost, then Bizopia is the right choice for you. Let our experienced professionals design and manage your business website to help you make the most of online visibility. 
Our expertise in search engine optimization as a Houston digital marketing agency gives us the unique advantage of localized knowledge, so we can ensure your website attracts the right audiences. We approach each client with proactive in-depth service and remain committed to delivering results that exceed expectations while staying within budget. Take advantage of our skills and contact us for a free website analysis today!