June 29, 2023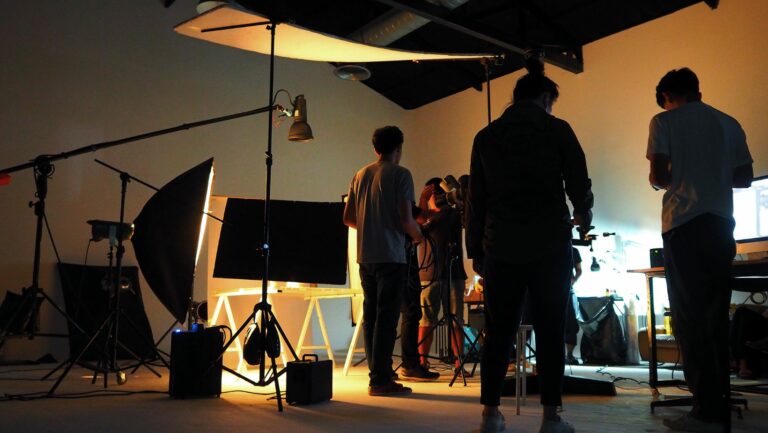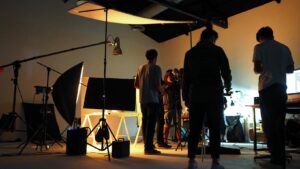 Chances are that one of the most important things on your mind is how to effectively market and grow your business. One great way to do this is by leveraging digital platforms like social media—but it's not enough to just post content and wait for customers to find it. 
If you want your digital marketing efforts to be successful, you need an intentional and engaging strategy. Videos are a great option for this. They can easily demonstrate what sets you apart from other businesses, and can have high visibility since they can be made available on multiple types of channels. Plus, 51% of users tend to share them more often compared with static images or text-only posts, so they can also dramatically improve your organic reach.
A recent study showed that up to 91% of consumers want to see more video content from brands. Get started on your digital marketing strategy today by working with a knowledgeable Houston social media marketing agency with over twenty years of experience in online marketing. Contact our team today!
Understand Your Audience
The majority of video viewers are young adults. 90% of consumers between 12 and 44 years are digital viewers. In contrast, only 64% of consumers over age 65 watch videos online. Your first step is to understand your audience and what type of videos will resonate with them. 
No matter the platform, whether it be YouTube, Instagram, or Facebook, your content needs to connect with your target demographic so that your videos will capture their attention and keep them engaged. Take time to analyze as many of the following details as you can. The more information you have about your target audience, the more accurately you can create your video content.
Age range/life stage

Education level

Income range

General interests/hobbies

Where they live

Need that your product can meet

How they prefer to communicate with others

Familiarity with social media
What might work for one audience may not work for another, so it's vital to tailor your videos to your specific target demographic. By doing so, you can expect to see increased engagement and ultimately grow your social media following.
Plan Out Your Video Content
It's essential to have specific goals in mind when planning your content. A flashy or highly polished video isn't enough; it has to contain strategically-crafted messaging. Viewers can absorb up to 95% of the message while watching your video. Whether promoting your brand or explaining your products, comprehensive planning is crucial for achieving success. 
Purpose
Answer the following questions to help keep your video in alignment with your original intent:
What is the specific goal we are trying to achieve with this video?

Will this be a standalone video or is it part of an overall series?

What problem is being solved/need being met with our product or service?

What is the overall message we want viewers to walk away with?

What are three key supporting messages/points that support our overall message?

What is the primary platform that will be used to post this video?
Recommended Video Length
Here are some general recommended guidelines for video length:
TikTok: 10 to 15 seconds

Pinterest: 15 to 30 seconds

Twitter: 20 to 45 seconds 

Instagram: 30 to 45 seconds

Facebook: 30 to 90 seconds

LinkedIn: 30 seconds to 5 minutes

YouTube: 5 to 15 minutes

Website homepage: 30 to 60 seconds
A well-laid-out video content plan can help you achieve your social media goals. It can also help you stay ahead of your competitors by capturing the attention of your target audience. Around 84% of people say that they have been convinced to make a purchase or download an app or software after watching a marketing video. By working with a social media marketing agency in Houston to plan out your video campaigns, you can maximize the benefits of your content and attain your marketing objectives.
Utilize Trending Topics
In the last few years, social media usage has skyrocketed, with over 244 million people in the US consuming video content daily. Being up-to-date with what's happening in your area can help you gain more visibility and create more buzz around your brand. 
Capitalize on trending topics to make your video content more engaging and relevant. For instance, if you're based in Houston, you need to identify what's currently trending in the city and incorporate it into your video content. These could include:
January – Martin Luther King Jr. Day parade

February – Mardi Gras in Galveston

March – Houston rodeo

April – Art Car parade

May – Comicpalooza

June – Juneteenth

July – Freedom Over Texas festival

August – Houston Shakespeare Festival

September – Fiestas Patrias parade

October – MLB post-season

November – Veterans Day

December – Christmas Boat Lane Parade
Analyze Your Results
When it comes to promoting your business through videos, it's important to not only create visually appealing content, but also track its effectiveness. By analyzing metrics, you can see what's resonating with your audience and adjust your approach accordingly. Here are the most valuable metrics to track:
View count

Engagement

Play rate

Watch time

Social shares

Clicks and click-through rates

Conversions
This is where a Houston social media marketing agency comes in, as they have the expertise and tools to measure these engagement metrics and provide valuable insights. Don't just leave your video content up to chance. Ensure you take advantage of data-driven analysis to ensure your message is being heard loud and clear.
Our Houston Social Media Marketing Agency Gets You Results
Social media marketing is an excellent opportunity to tap into the power of video and stand out from competitors by creating strategic, effective visual content. Research shows that when it comes to social media, video content is 1200% more successful than other type of content.
If you're a business seeking to successfully leverage video to grow your online, contact our team at your local social media marketing agency in Houston. We have a wide range of services that can help you increase visibility and lead generation without compromising quality or taking up too much of your time. Don't miss out on this opportunity to jumpstart digital marketing for your business – call us now to get started!