October 15, 2019
What do we love about MLB playoffs?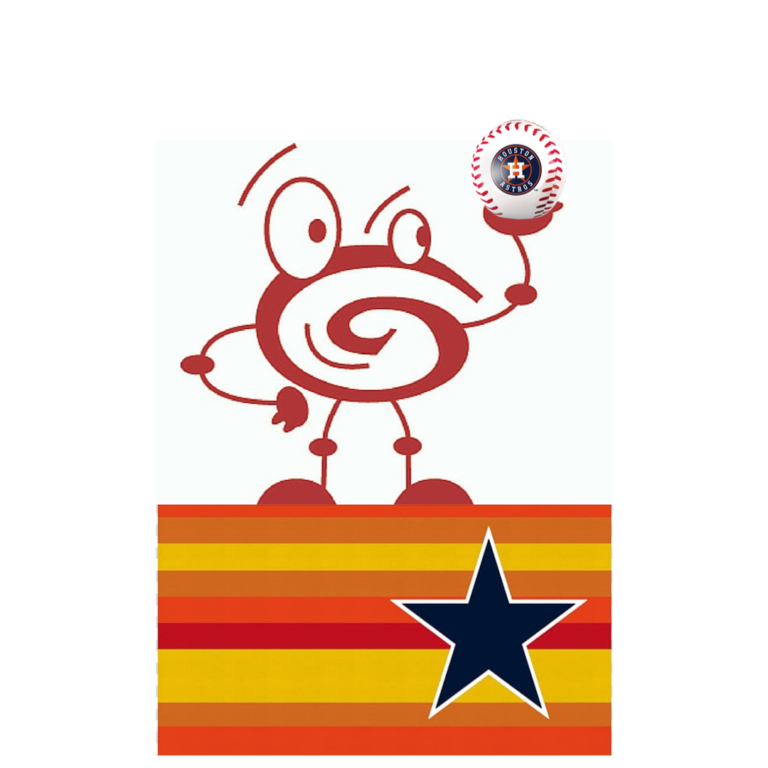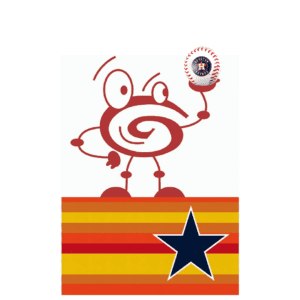 Our Bizopia team is TOTALLY behind the Houston Astros! Huge baseball fans here! We are "trying hard" to get work done here, but it's hard with the Astros playing all the time! Walk in the office and check things out. We are ALL in Astros gear on a daily basis during playoffs, especially on game days. Fun times! Team & City spirit is at an all time high. The entire city of Houston is wearing their Astros gear and we are right there with them. We are PLAYOFF PROUD of our favorite Houston baseball team. Everyone is talking about the Astros…like TALKING. Not texting. Not inboxing or emailing. COMMUNICATING in person. What is team communication?
Bizopia Bob is warming up to relieve Cole if need be in Game 2 of ALCS vs the New York Yankees. Cole and Severino are both jacked up and need to settle down a bit. Jose Altuve has already hit a home run in the game and you can hear everyone who "is not watching the game" silently CHEER under their breath. For anyone wanting to check the status of the game, they can take a break and join those watching in the conference room. These crazy start times with games in New York are hard for the working folks in Houston! HA! REDDICK JUST HIT ANOTHER HOME RUN!
Regardless of who you are cheering for in the playoffs this year, know that team communication and bonding can really affect how a team works together. Whether a sports team or a team of busy, business professionals, teamwork and communication is integral to success. ALTUVE JUST STOLE A BASE and RIPPED HIS PANTS! Back to business, this isn't going to be easy…team communication is key.
To use baseball analogies, the communication between the pitcher and catcher is huge. Did you know that catchers sometimes paint their fingernails neon colors in efforts to better communicate wanted pitches with their pitchers? Whatever it takes so as to not have a communication fail in the form of a passed ball or super wild pitch is the general idea by catchers. Good team leaders develop ways to effectively communicate with their teams and those methods can change over time as teams changes and responsibilities shift.
Our Creative Cave team (online SEO and social marketing strategists) mostly uses Facebook for instant communication and chatter. Much like the chatter from the dugout – It really does accomplish things. At times, non-business related chatter can be annoying to some, and sometimes it can offer a glimpse into where folks' heads are. GERRIT COLE is rocking the 2nd by the way (2-0 Houston). When distance comes into play in business settings, many website development and marketing companies use social media outlets for their chats and question/answer sessions. Bizopia offered the Creative Team the option of working from home and it's working out great. But again, communication is KEY!
MLB baseball team managers can pick up a phone and communicate with the bullpen. What are they communicating? More than likely, that they need something. They are probably calling for someone to start warming up as they are looking into the future…it might be the immediate future, but future nonetheless. How does your team communicate what's in the foreseeable future? Yankee's JUDGE is up…uh oh. 2 strikes. Strike Out. 3rd Inning. From weekly team meetings for analysis and updates, to billing and other financial discussions, are probably discussed by most companies on a regular basis. End of 3rd.  2-0 Houston.
The everyday communication between teammates is so important. And sporting events such as ALCS, World Series or even Super Bowl events, team bonding can boost relationships in a positive way, even when folks are rooting for opposing teams. COLE IS ROCKING IT AGAIN in the 4th and Verlander seems super confident in Gerrit. Another great teammate move. SUPPORT! Wait, where was I? What can you learn about personalities and how they react to winning and losing can tell you a lot about team members. And these lessons can positively affect how team leaders can manage their teams. COLE JUST ENDED THE INNING WITH ANOTHER STRIKE OUT. Other team members can get an insight into other's communication methods that are different outside of the office and work situations.
If you are lucky enough to work for a company that gets along like Bizopia does (Cole and Verlander were just chatting, good to see the support, top of 4, HOU 2 – NY 0), enjoy and make the most of it. COME ON CORREA, HIT THE BALL (STRIKE OUT) – Severino 75 pitches in….If you company does not communicate well, what can you do to help? We'll leave it at….be a part of the solution, not the problem. Try something new.

Team Communication & Target Audiences
If communicating with your target audience is something that you know you SHOULD be doing, but aren't, give us a call. We are extremely experienced in locating and engaging with all different types of businesses' audiences. With website design, it's not necessarily "if you build it, they will come."  (if you don't know THIS baseball reference, use the link). Maldonado just hit a high, huge ball…way out there. And it doinked off the wall. Double. We'll take it. Man on 2nd.  Websites are like baseball gloves, they need some work after purchase/going live. Whether a little oil is needed to soften a new glove or some PPC (pay per click) is needed to boost traffic instantly to the website, it takes a little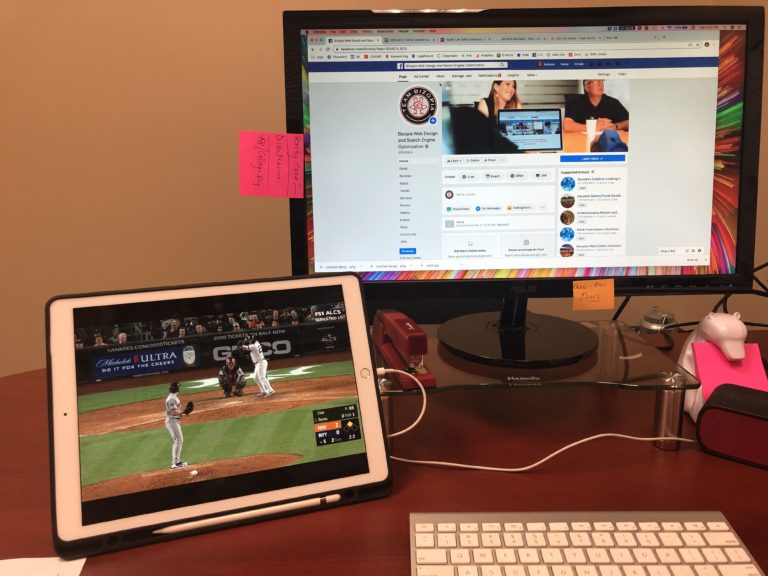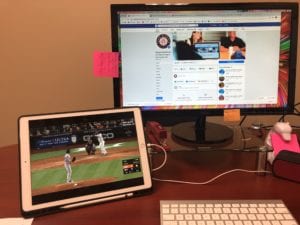 love to get the most out of a  new website. 2-2 springer, Bottom of 4.  Ugh, strikes out. Just like breaking in a baseball glove by catching balls over and over, marketing plans designed to drive traffic to websites need to be consistent. Whether it's posting on Google My Business every 2 days or sharing a question or poll every Thursday on Facebook, consistency in content is key. Offering new content for consumption, is just like baseball players being consistent with their training. The more reps at bat, the better they'll get. The more posts of new and unique content, they better we'll get at understanding what target audiences want. It's a fact. If you don't swing the bat, you can't hit the ball.
Let's get some information out there to find your target audience. Whether it's a new website design you need or a hard-core, online marketing plan, we'd LOVE to be on your team. Cole just walked a batter for the 4th time in 4 innings. Give us a call. Let's make YOUR business a priority today and get started.
What does THIS Houston Astros target audience member want?  A WIN TODAY IN NEW YORK.
Author: Melanie Ledbetter-Remy, Director of Marketing
PS – I have to go. As a pitcher's mom, things just got real serious. Cole has walked 4 batters. That NEVER happens. Coach just walked to the mound…..Come on Cole. Severino just got pulled. We have a game folks!~ Mel