October 28, 2022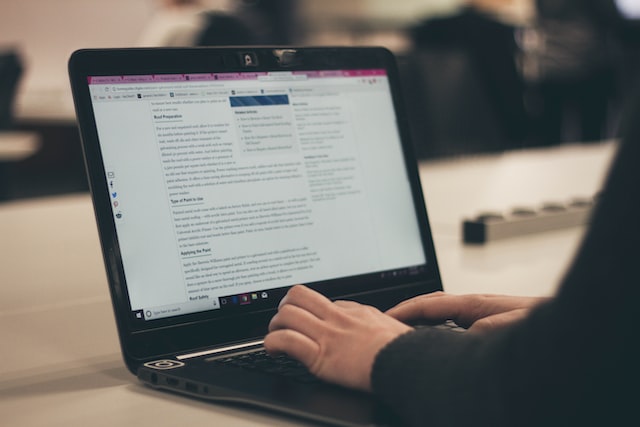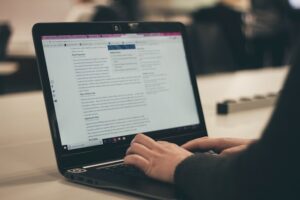 Customers of all kinds, whether consumers or other businesses, rely on the internet to provide them with information they need to make a purchase. This means putting your best foot forward in the digital world to ensure you catch their attention and get in front of the right people to market your business. Houston SEO helps you achieve this by improving your rankings on search engine results pages for searches that are relevant to your business. Grammar and spelling are things you might not immediately think affect your search engine optimization results, but they can have an impact. We'll explore how and why in this blog, as well as how to avoid issues from poor grammar and spelling on your website. 
Why is Houston SEO Important for Your Business?
Before we get into the specifics of spelling, grammar, and Houston SEO, let's first do a quick low down on why search engine optimization is important for your business. Most consumers and business decision makers begin their research online before making a decision on the product or service they need. This often means they are searching online through Google and other search engines for a solution to their pain points. Knowing this, don't you want to be at the top of the page for those searches? Absolutely! 
Houston SEO helps you position your website so that search engines want to show it near the top to relevant searches. It involves many different elements to show search engines and website visitors why you are a trusted authority in the industry and why they should be spending time on your website. From there, you can show users exactly why you're the best company to work with for their needs. 
SEO can increase traffic to your website which, in turn, can increase revenue and grow your company. So, if you're not already, it's time to start prioritizing Houston search engine optimization.
Does Grammar and Spelling Affect Houston SEO Results?
So, does grammar and spelling have an impact on Houston SEO? This is honestly a gray area, but most of the research and information out there suggests that yes, it can indirectly affect your rankings with search engines. Therefore, you want every page on your website to be error free. Of course, we're all human and mistakes happen, so the good news is that small mistakes may not have as much bearing on your rankings as other factors. 
What Google Says About Content Quality, Spelling, and Grammar
Google is one of the largest, most popular search engines, so it's important to discuss what they have to say about spelling and grammar, since most people will be finding your company's website through them. 
Google can detect spelling and grammar errors. Go try to make a search with an intentionally spelled word and you'll find that, most of the time, Google automatically corrects your search to the correct form. So, the algorithms Google relies on do detect misspelled words and grammatical errors. We can assume that this also applies to content on a website. 
Now, professionals at Google have mentioned that spelling and grammar aren't direct ranking factors. However, they have also mentioned many times that spelling and grammar can affect SEO results indirectly, such as by reducing page quality, trustworthiness, and user experience. In really bad examples, it might even affect how well your site can be indexed by search engine crawlers. Therefore, we can conclude that having error free content on your website is important for your business. 
Why Good Quality Content is Helpful for Houston SEO
Generally, when we're talking about spelling and grammar errors, these are quality issues. Search engines do their very best and are constantly working toward improving results to make sure they are prioritizing good quality content at the top of all searches. Low quality pages tend to rank quite low, often after the first page, and good quality pages tend to rank pretty highly. 
A good quality page according to Google does many things, but it should be easy to read and have useful information for the reader. It should also be something that you might see referenced in another reputable source like a news story, encyclopedia, or other similar place. It should also be truthful, accurate, error-free, and also be interesting for the end user. 
Imagine clicking on a page and finding it almost impossible to read because there are so many misspelled words and grammatical errors. Would you trust that piece of content to provide you with accurate information? Would you actually read it all the way? Could you ever picture it being used as a resource for something else (outside of a parody website)? Probably not. Therefore, if your content has a lot of errors, it's probably considered low quality by both users and search engines, even if there's nothing else wrong with the page.
How Spelling and Grammar Errors are Hurting Your Houston SEO Results
If your website is full of spelling and grammar errors, there are many ways it could be hurting your results and, ultimately, your business. Here are just some of the issues associated with content errors on your site from a Houston SEO perspective:
Errors May Increase Bounce Rate
Readers may give you a pass on one error, but if they encounter another, there's a good chance they will leave the page and find the information they need elsewhere (likely from a competitor). Not only does this mean lost business, but it can also impact your Houston SEO results. High bounce rates, where someone stays on the page for a short time and doesn't go to another page on your site, can affect your rankings. It's a signal to search engines that the page isn't good quality or helpful for the user, so you might see lower rankings.
Your Website May Not be Indexed Properly
This consequence is much rarer, but can still happen. Search engine crawlers are smart, but they may not be smart enough to interpret significant errors throughout the page. Major spelling and grammar issues can confuse crawlers and lead to your website being indexed incorrectly. 
Your Site Has Poorer User Experience
If people have a hard time reading and understanding your content, then you're creating a bad user experience. This means that people don't have a good impression of your website or your business and you're making it more difficult to get the information they need. Poor user experience is also a bad thing for Houston SEO results, as search engines can tell when a website creates a good or a bad experience. 
Why Work with a Houston Digital Marketing Agency for Houston SEO Content & Services
Of course, most businesses simply don't have the time and resources to devote to creating quality content for their website on an ongoing basis, let alone the skills needed for technical SEO elements. The good news is when you hire a Houston digital marketing agency, they do this for you. Our teams create fresh content regularly that is good quality and error free so search engines rank you higher and users do business with you instead of your competitors. Therefore, when you have our team on your side, you don't need to worry about any penalties or consequences of poor grammar or spelling in your content. 
Houston Search Engine Optimization & Digital Marketing Solutions from Bizopia
Our experts at Bizopia help businesses of all kinds and sizes find success online by increasing your visibility to your target audience. We help with everything from website design and ongoing SEO services to social media marketing and PPC management. We are your single source for digital marketing solutions. Get started today with a FREE website and marketing analysis from our seasoned professionals.