June 17, 2017
As Bizopia's – Houston search engine optimization company and social media marketing firm – summer intern, I've learned a lot, especially about social media. You would think social media marketing is a pretty simple concept, but there is much more to it than you think. When I was younger, my parents refused to get me a phone when all my friends were getting phones. I had to wait until I was in sixth grade to get my very first phone. That phone was a flip phone and I couldn't even take a decent picture on it. Phones ten years ago were used as a device to text and call. Nowadays, phones are much more than that. You can request an Uber, order tickets, clothes, or even food, and make appointments without even having to call anyone…the options are limitless.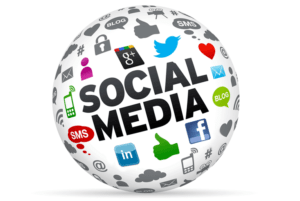 The first social media site I ever joined was Facebook. My parents reluctantly agreed to let me join after several heated discussions about it. Many people viewed social media as a threat and that it allowed predators to access your information. It's so strange to think about how much technology has evolved over the years. My generation is a very fast paced generation that is glued to social media and technology 24/7. Social media marketing is on a fast moving, upward spiral, and that's why it can be so vital in today's society as a marketing tool.
Technology can be viewed as something distracting or something beneficial. Make sure your technology and online marketing is viewed as beneficial to your company. How do you make sure of that? Great question. At Bizopia, our number one priority is increasing traffic to your company's website. We use search engine optimization to do so. Search engine optimization strategies are unique to each company and industry, and are composed of many different techniques to drive traffic organically to your website, in efforts to attract new customers.
We also offer pay per click advertising services. Pay per click (PPC) marketing is exclusive in the aspect that you only pay for highly targeted visitors to your website while using words we know your target audience is looking for. Contrary to search engine optimization, pay per click advertising is guaranteed to give you the results that you are looking for.
We live in a society driven by technology. Don't get behind in the online marketing, technology game, be ahead of it. Help your company to succeed to the fullest of its potential. Here at Bizopia – The Perfect Place for Businesses Online, we're more than happy to help and would love to have you be a part of our team.