April 1, 2014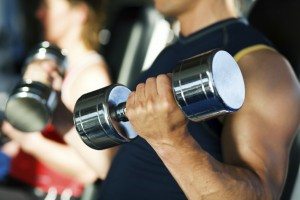 Many businesses mistakenly believe that once their website is created or modified using SEO strategies and begins to rank well that they are done with SEO. Search engine optimization is much more than a one time set up.  In fact, SEO requires constant attention and tweaking to rank at or near the top of Google search results and remain there week after week, month after month.
Think of SEO like working out to stay in shape. You eat healthy and work out to get into great shape. But once you stop eating healthy and working out, you don't realistically expect to stay in the same great shape. To maintain the weight loss, muscle tone and healthy appearance, you must continue to get physical activity and keep an eye on your diet. SEO is the same way.
After the initial website creation with SEO optimization, we do not stop working on getting your website to the top of the rankings. The on-site SEO strategies are only a starting point in the equation. Once that first step of evaluating and optimizing the website using SEO strategies is met, we move to utilizing off-site strategies to positively affect search rankings. Link building, content marketing and social media engagement are key ways for a website to stay fresh and move up within the search results, but each also requires constant attention and work.
In addition to keeping up with the on-site and off-site SEO strategies, a business must also keep up with Google's regular changes to their search algorithm. Google has made SEO a changing target with their near constant changes. What worked in SEO a year or two ago, is not necessarily going to work for a website today.
The challenge for businesses wanting to be found on the internet is to keep their SEO optimized website at the top of Google rankings in the midst of all the changes to Google search while attempting to run the day to day operations of their business. With the near constant updates and tweaking required for a website to rank high on Google, most business owners do not have the extra time to become a expert in Google search. Hiring a partner who specializes in SEO and website design allows the business owner to get back to running their business.