February 3, 2023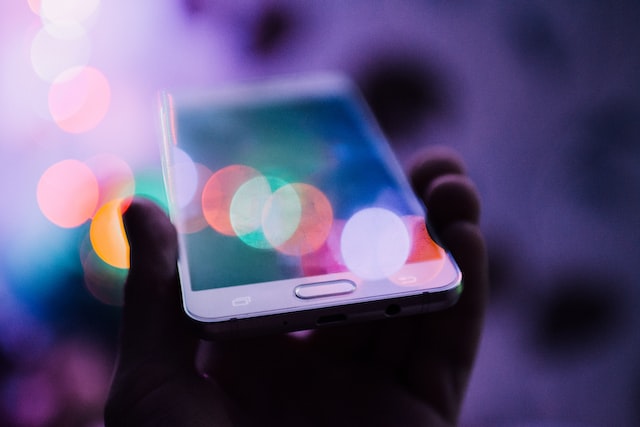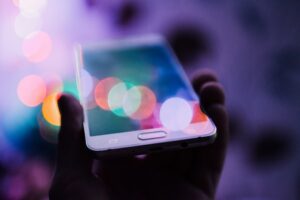 Are you a Houston business owner looking to improve your online presence? If so, then you need to prioritize mobile for your Houston SEO strategy. In today's digital age, more and more consumers are using their smartphones to shop and connect with businesses. This means that if you want to stay relevant in the search engine results pages (SERPs) and reach more customers, your website needs to be optimized for mobile use.
Luckily, a digital marketing agency like Bizopia can help. We are experts in Houston search engine optimization, and can ensure that your website is mobile-friendly. We're here to help you rank higher in the SERPs and get more leads. Contact us today for a free marketing analysis to see how we can help you achieve your digital marketing goals.
Read on to learn why you should prioritize mobile for your Houston SEO campaign and how it can benefit your business.
Is Mobile Important for Houston SEO?
In years past, businesses could get away with designing a website exclusively for desktop users without considering how it would look on mobile devices. Nowadays, that is no longer acceptable. Too many people browse the web on mobile devices for that to be a good strategy now. 
Search engine algorithms recognize the importance of having a mobile-friendly website. Most actually prioritize mobile-friendly sites in search rankings and put them above websites that aren't optimized for mobile. This is primarily because more and more users are accessing the web through their smartphones. As such, users need websites that load quickly and offer a great user experience on smaller screens.
Google also considers other mobile metrics when ranking pages in the SERPs, including page speed, responsiveness, and other user-friendly features that make it easier to navigate a website on a mobile device.
If your website isn't optimized for mobile use, you will likely miss out on valuable search engine exposure and potential customers. Therefore, you should prioritize mobile for Houston SEO to stay competitive in the SERPs.
How Does Mobile Responsiveness Affect Houston SEO?
There are several ways that a website's mobile friendliness can make or break SEO results. They include:
Improved Houston SEO Rankings
As mentioned before, Google and other search engines prioritize mobile-friendly websites in their SERPs. Mobile-friendly sites are more likely to rank higher than unoptimized websites. Ranking higher means that more people are likely to see your website, which could lead to more customers for your business.
Lower Bounce Rates
The bounce rate tells how quickly a user exits your website after viewing it. To ensure that visitors remain on your page for longer, you must have an optimized mobile-friendly website. This way, users can easily navigate the pages and enjoy their browsing experience—reducing chances of them "bouncing" away.
This is good for your Houston SEO because it signals to search engines that your website provides valuable content. Lower bounce rates also mean more potential customers and conversions.
Enhanced User Experience
Mobile-friendly websites are easier to navigate on a small screen. They also have faster loading times on mobile devices, making it easier for users to find the information they're looking for quickly. Good user experience leads to higher satisfaction and more conversions, further boosting your Houston SEO and sales.
What is a Mobile Friendly Website?
So, what exactly is a mobile-friendly website? This is essentially a site that works really well on mobile devices like smartphones and tablets. Some elements of a mobile optimized website include:
Easily readable content

: Since people are viewing on smaller screens, content needs to be easy to read in that format. This means using large fonts and plenty of white space. 

Images that fit the screen

: It's also important to optimize images for smaller screens. When people see your site on mobile, pictures shouldn't get cut off or distorted. 

Fast loading times

: Mobile-friendly websites should load quickly. Slow loading times leads to higher bounce rates.

Easily clickable buttons

: It should be easy to click on all the buttons on your site using a mobile device.
Making a Website Mobile Friendly with your Digital Marketing Agency
Sometimes, removing some of the images or text that appears on the desktop site is necessary to ensure that the user experience is excellent on mobile. It may also involve tweaking the website design between mobile and desktop so it's easy on the eyes on smaller screens. We can do all this without sacrificing the impact of your website content. 
By prioritizing mobile for Houston SEO, you can ensure that your website is optimized for search engine ranking and user experience. This will result in more traffic and conversions, leading to increased sales and revenue for your business.
Be sure to work with a digital marketing agency specializing in Houston SEO to ensure your website is optimized for mobile use. They will:
Optimize your website for mobile devices

: This includes ensuring the content is readable, images fit properly on the page, and buttons are easily clickable.

Monitor SERPs and metrics to find areas of improvement

: A good digital marketing agency will monitor your website performance to find any areas that need improvement.

Help you stay on top of the latest SEO trends

: An experienced agency can help you keep up with the ever-changing landscape of Houston SEO and ensure your website is optimized for success.
By prioritizing mobile for Houston SEO, you can stay ahead of the competition and maximize your business's online success.
Get Results-Based Solutions from Bizopia – Top Digital Marketing Agency in Houston
As more and more users access the web from their phones and tablets, ensuring your website is optimized for mobile use is becoming increasingly important. Mobile-friendly websites are more likely to get higher rankings in the SERPs, lower bounce rates, and better user experience. These factors can lead to increased visibility and sales for your business.
If you need help ensuring that your Houston search engine optimization is up to date and your website is mobile-friendly, our digital marketing experts at Bizopia can help. We offer a variety of services, including:
Website design
Content marketing
Search engine optimization
Social media marketing
Pay-per-click advertising
We're proud to offer total solutions to all your digital marketing needs. Our team of experts is here to ensure that your website is optimized for maximum performance so you can focus on the other aspects of running your business.
Contact us today for a free website analysis or more information about how our services can help you get the most out of your Houston SEO efforts.