March 29, 2023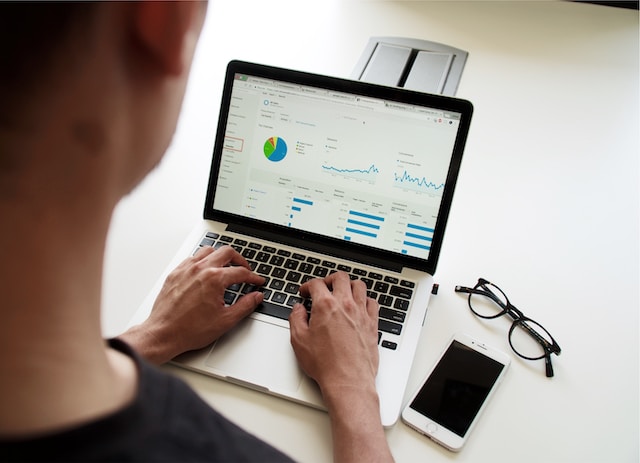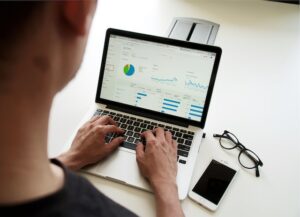 Every company today needs to be marketing online. It's where most of your customers are, no matter what business you're in. One thing you might be wondering  is whether it's better to go with an internet marketing agency or hire your own employees to take care of your internet marketing needs. There are a lot of factors to consider when deciding whether to outsource your internet marketing to an agency or keep it in-house. In this post, we'll weigh the pros and cons of each option to help you make the best decision for your business.
If you need online marketing, reach out now for a free marketing and website analysis from our experts.
What is an Internet Marketing Agency? How Do They Help Businesses?
Introducing internet marketing to your business can be an intimidating task. While it's essential for the success of your company, not everyone has the resources to hire an in-house team that can navigate digital marketing channels. If you can hire someone, it's usually only one or two people because of expenses. So, you won't get the same level of specialization for the many different aspects of online marketing as you would from an internet marketing agency. Also, you'll probably have to purchase access to a lot of tools for your in-house team as well, which further adds to the expense.
That's where internet marketing agencies come into play – they can save you a lot of those costs and hassles. These companies offer services to businesses to help them with online marketing. Services and experience vary by the agency, but generally they'll provide things like social media marketing, ads optimization, and search engine optimization. Essentially, you hire them to take care of your marketing needs while you and your team focus on core business tasks.
Internet marketing agencies have the expertise to develop strategies tailored to your company's goals and needs. They allow you to have access to experienced professionals and top quality tools for online marketing. This helps set you up for success. It's important to understand the differences between internet marketing agencies and in-house teams so you can maximize the potential of your business today.
Pros and Cons of Hiring an Internet Marketing Agency for Your Business
Working with an internet marketing agency yields several advantages for small businesses that are looking for an effective digital marketing strategy. One of the most appreciated perks is being able to access a wide range of skills and knowledge that comes from professionals with diverse backgrounds. You might have a harder time finding this with a small in-house team.
Agencies also have access to tools specifically for tracking, benchmarking, and improving online marketing objectives. Additionally, internet marketing agencies can also offer more affordable rates and increased flexibility when needed. This means that digital marketing strategies can be quickly adjusted according to market trends or changes in customer demand. Ultimately, internet marketing agencies give small businesses the freedom to build a powerful online presence in a low-cost and more efficient manner.
Pros and Cons of an In-House Marketing Team
If you own a small business, it can be tempting to build your own in-house team of digital marketers. This way they'd be just a desk or two away to talk. However, there are several downsides to doing this that you should consider before making your decision. Hiring and retaining employees can be expensive and time consuming. Your marketers may not have the specialized skills needed to succeed, either due to limited resources or unfamiliarity with all the different aspects of your digital marketing needs. Additionally, you might find yourself scrambling if they need to take time off or if they quit for a different opportunity. 
Choosing Between In-House Teams and Agencies
When it comes to digital marketing, small business owners often face a difficult decision. They must decide between hiring an in-house team or working with a digital marketing agency. The key to making the right choice is understanding the benefits of each option. An in-house team can provide customization and a more personal approach, while digital marketing agencies offer access to a wide variety of skills and experiences that an in-house team might be unable to match due to budget constraints. Ultimately, each option has something to offer and the most important advice for any small business owner is to weigh their pros and cons carefully before deciding which is best for them.
Why Bizopia is the Right Choice as Your Internet Marketing Agency
Finding the right internet marketing agency can be a daunting task. Bizopia is an experienced, reliable firm that offers comprehensive digital marketing solutions to make your brand stand out in Houston—and beyond. Our team of experts provide top-notch services such as Houston search engine optimization, social media marketing, website design, and PPC ad campaigns, allowing you to connect with your desired target audience. We've been proudly serving businesses throughout Greater Houston for over 21 years and work with companies of all sizes and industries. With our clear objectives and results-driven approach, we're here to help make sure you get noticed and stay noticed online. So if you want to maximize success online and benefit from a tailored online presence that will take your business to the next level, choose Bizopia as your go-to internet marketing agency in Houston!
So, now that you know the difference between an in-house team and an digital marketing agency, which is right for your business? If you're still not sure, contact us at Bizopia. We would be more than happy to provide a free digital marketing analysis specifically tailored to your business goals and needs.