October 29, 2021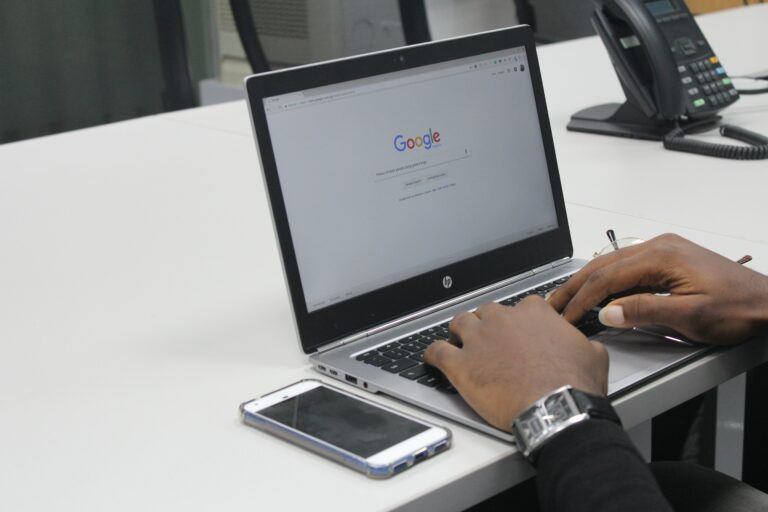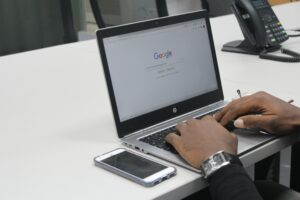 Most people today are online at least once a day. Yet, many small businesses aren't making the web work for them. In fact, many small businesses have no online presence at all! This reduces your credibility and legitimacy. Our internet marketing agency can help you market your small business online. Let's discuss why it makes sense to invest in internet marketing for your small business and how different digital marketing strategies work. 
How Does an Internet Marketing Agency Help Small Businesses?
Internet marketing can help businesses of all types and sizes. Digital marketing can help market B2B businesses, B2C businesses, companies that provide services, companies that sell products, and businesses in all different industries. Our Houston digital marketing agency helps a wide variety of companies achieve their marketing goals. 
Even if your main goal isn't to drive sales with online marketing, it's important to understand that practically all of your customers are going to look you up online. The vast majority of people research companies, products, and services through the internet before making a purchase. If you don't have a website or if your company isn't on social media, many people see this as a red flag. They may even question whether you're a real company. That is how powerful an online presence (or lack of one) is. Yet, it can be difficult to manage all this as you focus on your core services. An internet marketing agency helps by taking care of your online presence for you based on your needs and goals.
Why Work with an Internet Marketing Agency?
Many small businesses don't have the time and resources to devote to internet marketing. In many cases, hiring your own digital marketing team is cost prohibitive for small businesses. Also, unless you specialize in digital marketing like we do, it can be hard for many businesses to develop successful digital marketing strategies. This is why many companies choose to outsource marketing services to an experienced internet marketing agency. 
Hiring a digital marketing agency is actually incredibly affordable. Outsourcing to an experienced agency is almost always more budget-friendly than hiring your own employees for online marketing. Finding the same professionals with the level of experience needed to successfully market your business online can be a difficult process and often costs your business significantly more than working with an agency. Also, many of the tools that help with digital marketing are often too costly for small businesses. 
Digital marketing is a cost-effective way to grow your business. With the right strategies, the cost per customer is lower than many other forms of marketing. Therefore, with the right internet marketing agency, you get expert help for affordable small business marketing. 
Services from Our Internet Marketing Agency that Can Help Grow Your Small Business
Now we know why it makes sense to use a Houston digital marketing agency for your small business online marketing needs, let's talk about what types of online marketing can help grow your business. 
Website Design
One of the first things to consider about your small business' online presence is your website. Do you have a website? Does it look nice? Does it accurately describe and market your services? These are questions that are absolutely essential in the modern age. If you don't have a website or if it's obviously outdated, this can immediately put people off. For many people, it may lower your trustworthiness. As an internet marketing agency, we can help you create or redesign a website for your small business. This is often the first step in your marketing plan. 
Houston SEO
Houston SEO services are essentially how we get your website to show up on Google and other search engines. For example, if you're a coffee shop, you want to be in the results if someone searches for "coffee near Houston," right? These services encompass many different things, from how we actually code your website to the content on it. SEO also involves creating new content that your customers are searching for, such as through blogs and other content marketing strategies. With SEO services, our experts research relevant keywords to help get your website in front of people who need your products or services.
Social Media Marketing from our Internet Marketing Agency
Let's not forget social media. Social media is a daily presence in many of our lives. The vast majority of the population has at least one social media account, and many people check their accounts at least once a day. That means your customers are likely on these platforms regularly. Social media marketing for your small business helps provide a way to market your business to people as they scroll through their feeds. It is also a great way to humanize your company and provide the opportunity for a more active connection between you and customers. For instance, your customers might comment on your posts or message you about customer service issues. Responding and interacting can help people feel more connected to your brand. Social media marketing involves posting regularly and interacting with your audience on a regular basis for your small business. 
Pay Per Click Advertising and Optimization
In addition, there are many online platforms for paid advertising, which is essentially where you pay to show your company's ads to people. Google is a big one, but social media platforms like Facebook and Twitter also have options for paid advertising. With PPC services from our team, we help create these ads and optimize them for the best results. PPC creation and management can help reduce costs, boost results, and give you a leg up against your competition.
Email Marketing from Our Houston Digital Marketing Agency
Another way we help small businesses is with email marketing. Many businesses take part in email marketing, but it can come across as spammy if you don't know what you're doing. The key is to provide value to those you email so that people want to open your emails and also see your small business in a positive light. Our team writes and sends marketing emails on a regular basis to help keep people aware of your brand and to also help boost brand awareness, sales, and customer loyalty.
Content Marketing
We mentioned content marketing briefly earlier, as we often combine it with our ongoing Houston SEO services. Content marketing from our team often takes the form of blogs or news articles on your website. The main goal of content marketing is to provide content or information that your customers want to read. For instance, if you're a coffee shop, we might put out an article about the difference between a cappuccino and a macchiato. This isn't directly telling people "come to our shop because we are the best." However, it actually offers a lot of value for marketing. People can find information they are looking for on your website and they will keep in mind that you answered their question or that you entertained them with your content. 
Innovative Internet Marketing Agency – Bizopia
If your small business is struggling with finding success online, our team at Bizopia is here to help. We offer over 20 years of experience providing digital marketing services. We work with businesses of all types and sizes throughout the Greater Houston area. Our innovative team uses proven methods to devise internet marketing strategies and implement them to help you grow your business. Ready to get started? Fill out our free website and marketing analysis for a no obligation analysis and advice from our experts.