March 29, 2021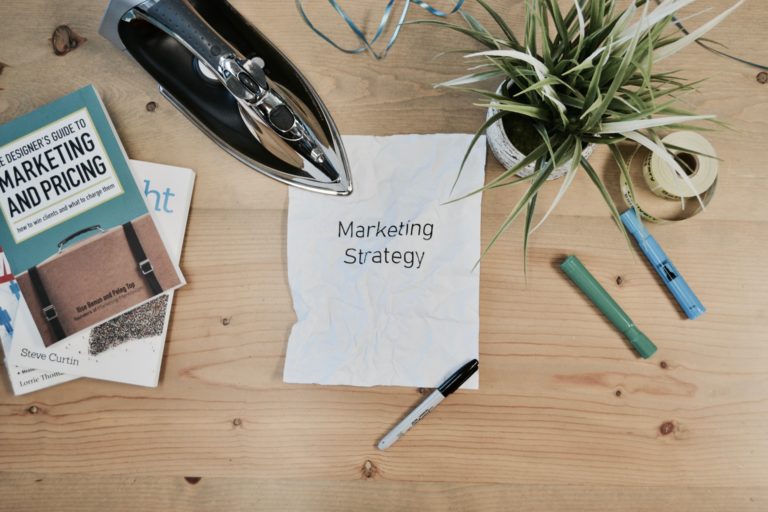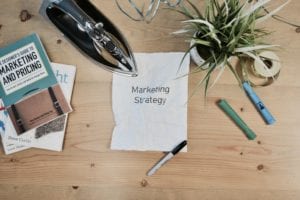 How can you get more sales if you're in the B2B arena? Our internet marketing agency can help. B2B digital marketing is generally a bit different than B2C, which is why you need specialists with experience boosting sales in the B2B market. 
Creating an online presence for your company is vital. Today, almost everyone is searching online before making a purchase. With the right digital strategies and experts in your corner, you can skyrocket your sales and profits. 
Digital Marketing for B2B: What's the Difference?
To call a spade a spade, B2B sales can be tricky. The sales cycle is longer and there's usually multiple people involved in the decision-making process. Also, it typically requires using more resources for each sale, as many businesses prefer to work with account managers from your team.
Simply put, companies can be harder to market to than the average consumer. B2B marketing uses different strategies to help guide them through the buyer's journey. That's why it's important to work with an internet marketing agency with experience in successful B2B marketing. 
To illustrate the difference, let's use an example. Imagine you're shopping for a coffee maker for your home. You'll likely do a little browsing, find one you like, and go ahead and buy it. Maybe you picked it because of the features, or how it looks, or even simply the price point. 
However, if you're buying a coffee maker for the office, you're probably going to talk to some other people about it. You might ask your employees whether they prefer a single-serve option or one that makes a whole pot at once. You're also probably going to take some extra time looking at the life-cycle of the coffee pot and how much use you can get out of it, since multiple people will be using it every day. 
As you can see, B2B sales are often a lot different than B2C. However, that doesn't mean you're in the wrong business, it just means you need to work with a Houston digital marketing agency that can speak to this type of purchase. 
For example, companies are usually more focused on ROI. That means developing strategies that show other companies why your products or services offer the best bang for their buck. 
Comprehensive Strategies from your Internet Marketing Agency for More Conversions
B2B purchases generally involve a lot of research, most of which is happening right on the web. Also, B2B customers will regularly look at six different interaction channels when making a purchase decision. Therefore, it makes sense to develop a comprehensive strategy with your internet marketing agency to help boost your sales. 
B2B marketing on the internet generally involves these key components:
Website

Pay per click ads

SEO content marketing

Social media marketing
Each of these channels gives your customers more ways to learn about your products or services and decide to go with you instead of one of your competitors. Because so much of these decisions are based on online research, digital marketing services are a cost-effective way to generate more leads and conversions. 
Internet marketing is a great way to get customers to come to you. Unlike cold calling or other similar ways to find leads, developing an online presence helps generate quality leads by getting your company in front of people who are searching for what you offer, or at least searching for the pain point you solve.  
Website Creation from Your Internet Marketing Agency
If your company doesn't have a website, or has an outdated website, there's a good chance that's ruining your credibility with your potential customers. In the B2B industry, customers are looking for easy-to-use, well-designed, and educational websites. Your website is where they go to do research on your products and services. Remember, the key to B2B sales is presenting the customer with logical, informational content that shows how you can help them improve profits.
Our internet marketing agency regularly works with B2B companies to create websites that fit these needs and convert leads into customers. That means creating pages that inform the customer to make it a no-brainer to go with your company instead of your competitors. 
Paid Ads Targeted at Businesses
Paid ads are a great way to get immediate traffic to your website. With paid advertising, you pay for each click to your website from the ad. This means, unlike traditional advertising, you only pay for targeted leads. Pay per click advertising is a great way to get fast results as you work on long-term organic results for your website. They are also perfect for when you roll out special deals or new products. 
Your internet marketing agency creates ad content and parameters to target your core demographic. Our specialists optimize your ads so that every cent you pay is well spent and works toward growing your business. For example, say your company provides cleaning services for businesses. Setting up an ad to simply target anyone searching for cleaning means you're going to pay for clicks from people who are looking for residential services or even for cleaning tips. Instead, we'd create ads for your business that specifically target those B2B customers you serve. 
B2B Content Marketing and Houston SEO
According to HubSpot, 80% of business decision makers like to get information from an article rather than an advertisement. Therefore, if you're not investing in blog content marketing for B2B customers, you could be losing out on a huge amount of leads. 
Most purchases start with a generic search. That means you need Google to bring up your website for those searches. Otherwise, there's a good chance that no one will be able to find your amazing products and services. Search engine optimization is a strategy to show search engines what searches you should show up for. 
The return on investment for Houston SEO is incredibly high. That's because it accumulates over time. One blog article can have huge impacts. A search engine optimized article can help educate your customers about your services, improve your website's rankings on search engines, provide shareable content that gets people interacting on your social media pages, and even help you create an audience that keeps coming back to your website for more. With proven technical search engine optimization strategies and optimized content marketing through blog articles, our internet marketing agency is here to set you up for success on the web. 
B2B Social Media Marketing
What does social media marketing have to do with B2B digital marketing? Here's another interesting statistic from HubSpot: 75% of B2B buyers and 84% of business executives use social media when purchasing things for their company. 
When it comes to B2B purchases, social media generally comes into play at the beginning of the buyer's journey. Your company's social media posts may spark an idea that their organization needs your solution. It's also a great channel for sharing educational content, which we know your B2B customers love. 
Let Our Internet Marketing Agency Start Boosting Your Business
With over 20 years of experience, Bizopia offers superior marketing services to help your business. We work with you to understand your current needs, long-term goals, and overall objectives to design a custom strategy for your needs. Our proven methods have helped countless businesses grow and increase profits. Get started with a free digital marketing analysis and call us today at (832) 327-3230 to learn more!