May 29, 2023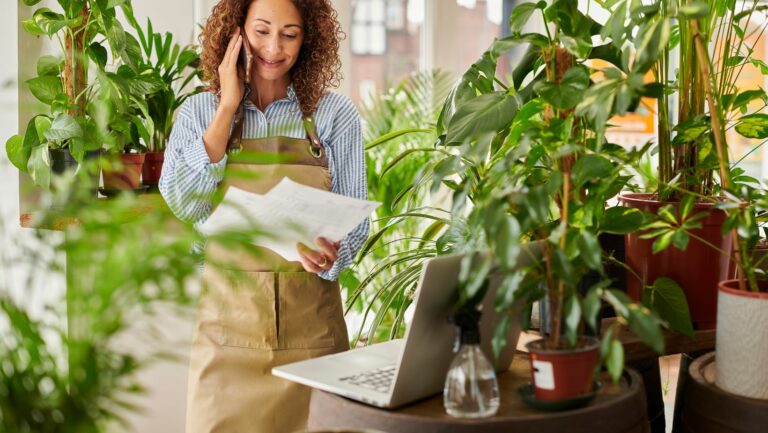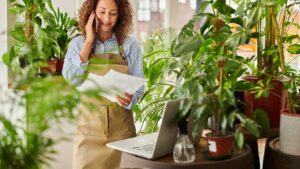 If you're a business owner in Houston looking into digital marketing to drive revenue and attract customers, Local Services Ads from Google are a great option. These ads cater specifically to local businesses. They appear at the top of Google search results, complete with a green checkmark indicating that your business is verified. 
With a few steps, you can become a Google Guaranteed business to gain more leads and increase trust in your business. Our team provides Google Local Services Ads management services to get your company's name and contact information in front of people ready to convert immediately for increased sales. 
In this blog post, we'll discuss the process of getting verified with Google and explain how exactly Local Services Ads work. As a highly experienced Houston digital marketing agency, you can leave the work to us. Our ad experts take care of everything you need for Local Services Ads to maximize results while keeping lead acquisition costs low. Trust our team's expertise to ensure your paid marketing strategies are the most effective for your business. Contact us today.
How Local Service Ads Work 
If you're a business owner looking to increase your online presence, you've probably heard about Google Ads. Local Services Ads are a type of paid ad on Google for service-based businesses. These ads have a higher conversion rate. This means that customers are more likely to contact your business directly from the ad. They appear at the very top of search engine results pages, including above regular Google Ads. All ads come with a trust badge that reads either Google Guaranteed or Google Screened. When leads click on the ad, they get the option to call or message you directly. 
With Local Services Ads, you're in control of your budget. You'll receive phone calls until that budget is met. You pay per lead, rather than per click like with Google Ads, ensuring you're paying for qualified leads ready to convert. It's a reliable and cost-effective way to ensure that your business is getting the visibility it deserves.
Google determines your ranking in Local Services Ads based on several things, including:
How close you are to the searcher

Response rate

Google review ratings
With Local Services Ads, you can decide how many leads you want per week, as well as your monthly budget. This allows you to customize these ads to your company's marketing budget. 
As a Houston digital marketing agency, we know that increasing conversion rates is key for growing your business. Consider reaching out to our ad team to get started.
Getting Your Business Verified by Google
Local Services Ads can be a game-changer for local small businesses. The first step is to go through Google's verification process to achieve a Google Guarantee badge. The process is designed to confirm the legitimacy of your business and give customers peace of mind when booking your services. 
The verification process varies by business category and geographical location. It may include:
Background checks:

Checks may be run on your business, on you as the business owner, and on your worker roster, including employees, contractors, subcontractors, or other workers.

Business registration:

First, you are required to upload relevant business registration documents, which Google will verify for validity. Second, you must confirm that you are identified as the business owner for any Business Profiles you have on Google.

Proof of business insurance:

If your business requires insurance (whether general, professional, or malpractice), you must submit your certificate of insurance.

License checks:

You must confirm that you and any eligible employees hold the necessary licenses to perform the services your business provides.

National Provider Identifier:

If your business is in the healthcare industry, your National Provider Identifier (NPI) verification is required.

Advanced Verification:

Some business categories will need to complete Advanced Verification to prevent fraudulent businesses from advertising using false identities. This could include a review of your other Google Ads, research of publicly available data, and video interviews with you.
We know you're busy with the day-to-day operations of your business. This is where we can help. Our team can manage this process and walk you through what we need from you to set up your Local Service Ads profile so you can start getting calls and messages from qualified customers. With the verification process complete, you'll be ready to start reaping the benefits of your Local Services Ads.

How Much Do Local Services Ads Cost?
With Local Services Ads, you're only charged per lead. You can set an average weekly budget based on the average number of leads you want to receive in any given week. However, there's no one-size-fits-all answer when it comes to the cost of leads. The price you pay per lead will vary depending on the industry you're in and the niche you're targeting. 
Valid leads that you pay for include:
Text message or email from the customer 

Voicemail from the customer

Answered phone call/speak with the customer

Receive a missed call without a voicemail, and you return the customer's message with a text message, email, or call where you speak with them or leave a voicemail

Receive a booking request from a customer
As much as brand awareness is important, it's the return on investment that really matters. When it comes to running a successful business, achieving tangible results is essential. That's why it just makes sense to only pay for leads related to your business or the services you offer.
By understanding your unique cost structure, you can make an informed decision about how much to invest in Local Services Ads. Partnering with digital marketing experts can make all the difference. With a team of experienced professionals, they can help you calculate an appropriate monthly budget. They'll work with you to ensure that your marketing efforts are translating into measurable results. 
Whether you are looking to increase website traffic, generate leads, or boost sales, a Houston digital marketing agency can work with you to develop a customized strategy that meets your business goals. Our team of experts are ready to help you get started.
Added Benefits of the Google Guarantee Program
As a leader in the tech industry, Google is always looking for ways to improve customer experience. To that end, they recently introduced their Google Guarantee program. This program promises reimbursement to dissatisfied customers in certain situations at no cost.
Because of the verification work that goes into getting your business the Google Guarantee checkmark, customers can feel more confident in using your products and services. If you're backed by the Google Guarantee, any customers that came to your business through Local Services Ads, and who aren't satisfied with the quality of your work, may potentially be reimbursed by Google. 
Hassle-Free Google Ads with Bizopia
Local Services Ads provide many benefits for local business owners and can help new customers find your business faster. With our expertise in digital marketing, we have the necessary tools to measure ROI from local ads, so you can understand if your budget is being used effectively or not. Get started with Local Service Ads on Google today. 
We're here to help you become Google Guaranteed and bring in calls and messages for service. Our ad specialists are here to help you throughout the process to improve lead generation and ad ranking so you can crush the competition. Start getting qualified leads for your Houston business today. Reach out now for experienced ad management from our team.