August 28, 2020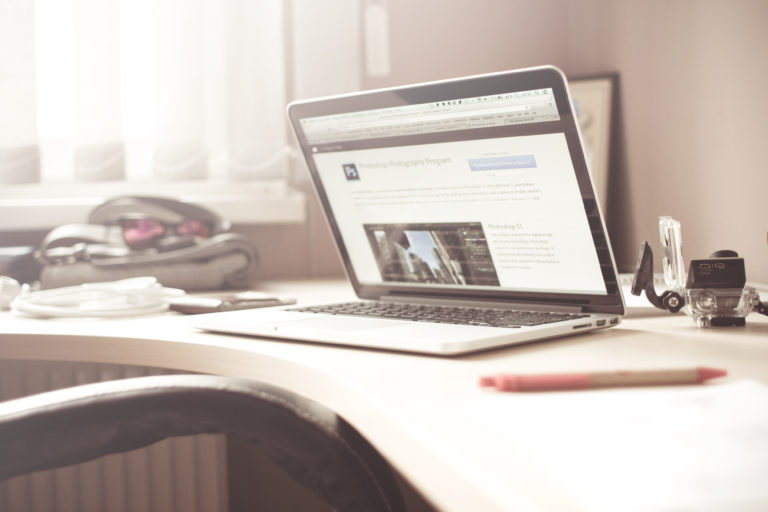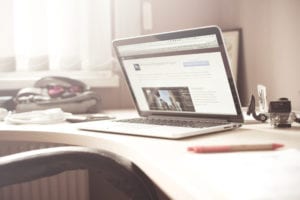 Almost everyone knows that your Houston website design affects your business in major ways. An outdated-looking website is an easy way to repel potential customers. However, your Houston website design also affects how search engines rank your website. Therefore, without an attractive and well-organized website design, you may not be reaching customers who are searching for businesses like yours.
How your Houston Website Design Affects Conversion and Engagement Rates
The main reason consumers visit your website is to get information about you. Whether they're looking for contact information, researching your brand, or looking for a specific product that you offer, most people who visit your website are searching for something in particular. Therefore, an easy-to-use website design is essential for keeping customers on your website.
When a customer can't easily and quickly find the information they're searching for, they are more likely to "bounce," or leave your site after viewing one page. At this point, they'll likely be looking at your competitors and may give their business to them instead. Naturally, this means you miss out on a potential sale, loyal customer, and word-of-mouth marketing. However, bounce rates also affect how search engines rank your website.
When most people quickly leave your website after only looking at one page, search engines take note. Most of the time, high bounce rates mean either your website isn't relevant to the user's search, or that it's not user-friendly. Either way, search engines will likely start to rank you lower on search results. Therefore, you not only lose out on a sale, you also lose future sales by going lower and lower on search engine result pages.   
So, ensure that your Houston website design is user-friendly and logical. For example, place contact information in common areas, like on a page titled "Contact," as well as at the top or bottom of your site. This enhances customer experience online and encourages them to browse your website.
Your Houston Web Design Shows Customers You Are Reputable
Your Houston website design also affects your perceived credibility. When customers see an unattractive, difficult-to-use, or outdated website, they may doubt that you're reputable. Many visitors to your site evaluate your business based on a few things. For example, they are often look for signs that your site is professionally designed and logically arranged. Additionally, they want consistency throughout. Your website navigation should stay in the same location for each page. Also, every page of your website should fit your brand and the image you want to portray. This helps consumers trust your brand and do business with you.
Additionally, making sure your Houston website design includes certain pages can help improve perceptions of your credibility and reputation. For example, an about page is a necessity for every website design. This is where consumers can learn about your history, experience, and values. Leaving this out or hiding your about page often makes it seem like you have something to hide. Therefore, ensure your website is working to showcase who you are as a company and also make a great impression.
How Search Engines Read Your Website
An experienced website design team will consider how to make your website search engine friendly so you can rank higher on search results. Combining site design with Houston SEO strategies is the perfect way to promote your business. Some common areas where websites fail to optimize their website design for search engines include:
Site Structure
In addition, your site design also affects how search engines see your site. When search engines crawl your website, they are looking for a clear structure. Therefore, your Houston website design should be arranged in a way that makes crawling easy for search engines. This often improves your rankings.
While parallax site design (websites that have one page that continuously scrolls) are on trend right now, search engines may deduct some of your "points" for not having a structured website with pages. Additionally, customers who are searching for specific information will have a difficult time finding what they need if they have to scroll for several minutes. Therefore, be sure that your web design also considers how search engines rank websites.
Another important component of your website design is including a site map, or a list of all the pages on your site. This makes it easier for search engines to read and index your pages. Also, it helps you show search engines which pages are most important on your website. Therefore, listing pages for your most popular services near the top helps search engines rank you better for relevant searches related to those services.
Images and Videos
Unlike your customers, search engines can't really see images and videos the way we do. Instead, they need context from words and other information associated with these elements of your Houston website design. A common mistake many businesses make is adding pictures without adding captions, image titles in the site's code, and other things that help search engines understand the purpose of the image or video.
Visual elements like pictures and video are important to your customers and website viewers. They add to the look of your website and also make it easy to understand what your web page is about before they even read your content. Without pictures, your website looks bland and can discourage people from reading your content. However, your website design team also needs to include context for these images for search engines. Therefore, you should work with a team that understands both search engine optimization, website design, and other components of digital marketing.
At Bizopia, we offer advanced Houston website design, Houston SEO, PPC ads, and Houston social media marketing to help businesses succeed. We've been helping small businesses achieve more for nearly two decades. Our team helps you create a powerful online presence and strong digital marketing strategies to achieve your objectives. With our innovative and creative solutions, we solve the problem of engaging in digital marketing while running your day-to-day operations. If you're ready to take your website and online marketing to the next level, take advantage of our free website analysis and give us a call at (832) 327-3230 today. We are here to help your business reach its online potential.