May 29, 2020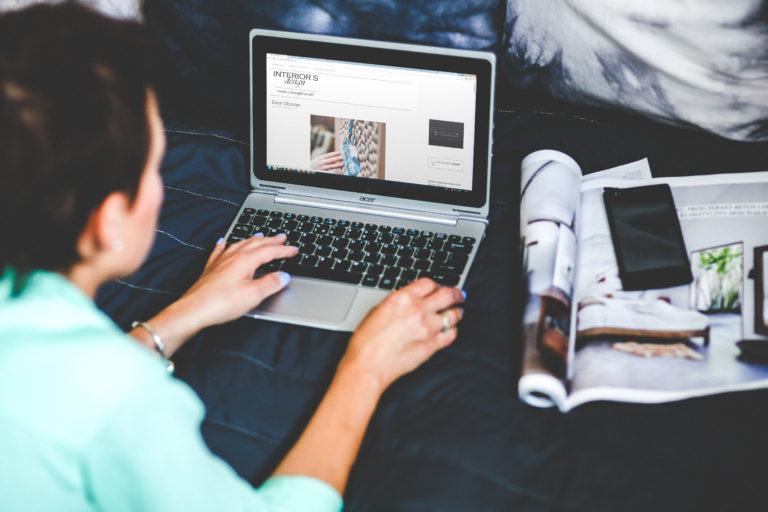 What do you do if you click on a website and it doesn't meet your expectations? You click out of it and move onto another website that does. This is why professional Houston website design is so important for your company, as it can help you achieve a low bounce rate. Discover what bounce rate is and how your Houston website design can improve, or worsen, your bounce rates.
What is Bounce Rate and How Does Houston Website Design Affect It?
So, what is bounce rate? Bounce rate is the percentage of your website visitors who land on a page and then leave without clicking on anything else. Generally, this indicates that your Houston website design isn't as effective as it should be. Most people click away from websites if they land on a page that is unattractive and doesn't feature the information they need. If it's been a while since you updated your website, this could lead to high bounce rates. Therefore, you may want to invest in Houston web design and hosting services for a better overall website and to reduce your website's bounce rate.
While bounce rates can vary, here's a general rule of thumb:
26-40%: Good
41-55%: Average
56-70%: Higher than Average
70% or more: Bad
If you have high bounce rates, it may be due to your Houston website design that is making people think twice about perusing your site.
Mistakes That Could Increase Your Website's Bounce Rates
So, what are some things you can do that may lower your bounce rate? First, ensure that your website is mobile friendly. More and more, people are surfing the web on smart phones, tablets, and other mobile devices. If your Houston website design isn't optimized for mobile devices, you may notice high bounce rates. This is because viewing a desktop site on a mobile device can be difficult to read and navigate. This increases the likelihood that your website visitors will leave without looking through your company's site.
Additionally, ensure that your website is easy to navigate. Most people who land on your website are looking for something specific. It should be simple and easy for them to find this information. Therefore, ensure that your website navigation is straightforward. Also, ensure that they aren't bogged down by pop-ups and other distractions that may prevent them from being able to navigate through your site.
Finally, slow load speeds are another major cause of high bounce rates. If your website takes more than a few seconds to load, most people will click away to find a faster website with the information they need. Therefore, ensure that your Houston web design and hosting promotes fast load speeds to reduce bounce rates.
At Bizopia, we are a leading digital marketing company for businesses throughout the greater Houston area. From website design to Houston social media marketing, we enhance your online presence to promote your brand and help you achieve your goals. Our digital marketing specialists go above and beyond because we prioritize your success. Call us today at (832) 327-3230 or fill out our free website analysis online today to learn how we can help you improve your online marketing strategies. We are here to serve you!