September 4, 2020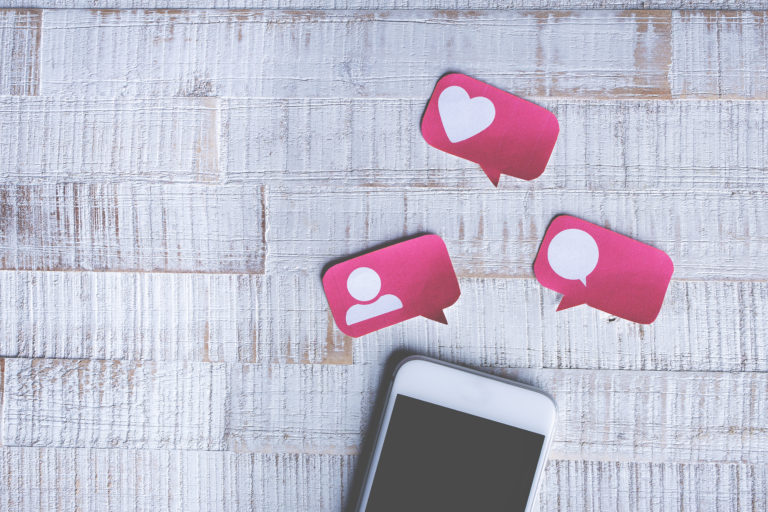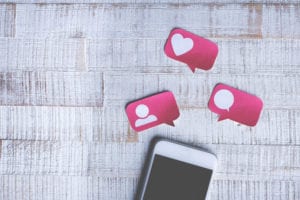 Houston social media marketing can help your search engine rankings. It plays an important role in your business. Houston social media marketing and search engine optimization (SEO) work together to boost your reach and visibility. Additionally, social media marketing affects several factors that impact your website's rankings.
How does Houston Social Media Marketing Influence Search Engine Optimization?
Search engines don't necessarily use your social media posts to rank your website. However, Houston social media marketing influences and bolsters your SEO efforts in a lot of ways. In fact, social media has a direct effect on factors that search engines use to rank your website. Therefore, social media marketing can indirectly affect your position on search engine result pages.
Houston Social Media Marketing Helps Drive Traffic to Your Site
Social media posts can help direct traffic to your company's website. Marketing your business with social media puts your content in front of more people. The more people who see your content, the more likely they will visit your website and do business with you. Simply put, Houston social media marketing increases your visibility and website traffic, which helps your search engine rankings.
Encourage Back Links with Social Media
Additionally, part of Houston search engine optimization is creating back links. Back links are where another website links your website in their content. This can quickly boost your rankings on search engines. Social media platforms create opportunities for people and companies to get to know your business and potentially link your website's content.
Increase Dwell Time
Another great benefit of social media marketing for your business is that it often increases the average amount of time people spend on your website. How long a visitor spends on your website is called dwell time and is a key factor in how search engines rank your website. When you share a page or blog post on social media, you can target audiences that are more likely to stay on page for a longer period of time, so long as you're posting high-quality, search engine optimized content on your business's website. If someone sees a post that interests them from your social media profile and click through to your website, they're more likely to spend time reading and interacting with your site.
Additionally, social media is a great way to learn more about your customers. This helps you make your site more customer-centric. For instance, if you often receive the same questions on social media, it makes sense to add the answer to your website. This can help improve dwell time and also can help lower the number of people who leave your website after only visiting one page. Therefore, Houston social media marketing can help inform your SEO content and strategies and vice versa.  
Your Social Media Profiles Show Up in Search Engine Result Pages
Another important thing to keep in mind is that your social media profiles and pages also appear on searches. This means that search engines read and index your social media content. Your social media posts may be a top result for relevant searches. In addition, this may also help improve your website's ranking. Social media offers additional opportunities to show search engines what your business does so they can rank you for things your customers are searching for.
Also, having a strong social media presence can help increase the number of searches for your brand name. This can help increase traffic to your website and boost your search engine rankings. For instance, say your follower shares one of your posts and one of their friends is interested in your company. They'll likely search specifically for your brand name. This can help increase your authority with search engines, as well as increase traffic to your website.
Daily Exposure
In general, people are going to visit social media sites far more than your company's website. Many users check their social media multiple times a day, whereas they'll likely visit your site only when they need your products or services. Therefore, Houston social media marketing helps you get daily exposure and keep your brand at the forefront of your audience's minds. This can help improve brand recognition, which comes in handy when your social media followers realize they need what your business has to offer. Regular social media posts can help remind people of your brand every single day, which can lead to increased sales.
Why Does My Business Need Both Houston Social Media Marketing and SEO? Can't I Just Choose One or the Other?
So, why can't you just choose either social media marketing or Houston search engine optimization for your business? The key point to remember is that each of these digital strategies serves a different purpose, but ultimately work together in many different ways. Many studies show that there is a direct correlation between the number of social media shares you have and your ranking on search engine results pages.
Both search engine optimization and social media marketing help you gain more customers and sales. Search engine optimization helps people find your business when they're searching online for your services or products. Social media helps you engage with your customers and gain more visibility to people who may not even know that they need your services. Therefore, think of social media and SEO as peanut butter and jelly. You can eat just one at a time, but they're much better when used together.
At Bizopia, we are a leading digital marketing company in Houston. We offer expert social media marketing, SEO, and Houston web design for businesses in a wide range of industries. Our team is here to help you achieve and exceed your marketing goals to help you increase sales. Call us today at (832) 327-3230 to talk to one of our professionals or take advantage of our free website analysis now. Our team at Bizopia is here to help your business succeed.