June 3, 2022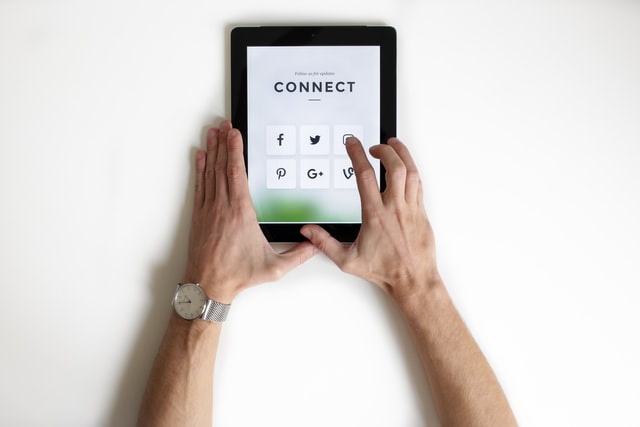 Houston social media marketing is a critical part of your online marketing strategy. Today's customers are weary of businesses with no social media presence. Social media also offers a great opportunity for driving people to your website and increasing traffic. In this article, you'll learn why this is important and some ways our social media experts achieve this for your business.
What is Houston Social Media Marketing?
First, let's talk about what social media marketing actually is. Unless you've been living under a rock for the past several years, you probably know what social media is. You also likely know that you can find many brands and businesses online on platforms like Facebook, Twitter, and LinkedIn. 
However, it's also important to understand that brands use social media much differently than how you would as an individual. Rather than keeping up with family members and tagging pictures of your friends, there's a different strategy involved for businesses. The goal of Houston social media marketing is to connect with customers on platforms they already spend time on. This helps increase brand loyalty, lead generation, and website traffic. For social media marketing, it's important to showcase your business in many ways. This can include through creating robust profiles, posting entertaining content, and engaging with others through comments, shares, and other interactions.
Why Outsource Social Media to Our Digital Marketing Agency
Of course, Houston social media marketing takes time and expertise that you might not have. For effective business social media use, you need to be active regularly on various social platforms and share content that people want to see and interact with. Many businesses simply don't have the bandwidth for this. 
A lot of business owners make the mistake of simply tacking social media use onto an employee's responsibilities. However, remember that marketing your business through social media is a lot different from simply posting updates about your family, dogs, or other personal events. Most people don't have the knowledge and training needed to create an effective social media strategy and carry it out. In fact, even if you know that someone uses social media regularly for personal reasons, that doesn't mean they're a good choice for marketing your business online. 
Another option would be to hire a social media management expert in-house. However, this can be expensive between onboarding, pay, and benefits packages. Instead, you can save a lot of time, hassle, and money by hiring our digital marketing agency to manage your social media marketing. When you choose us for your marketing needs, our team of social media experts manage everything for you so you can focus on other areas of your business. 
How Houston Social Media Marketing Increases Traffic for Your Website
Now we've established what Houston social media marketing is, let's talk about why it's important for website traffic. Your website is another essential part of marketing for your business. It offers customers information about you and your products or services. It's also what people see when they Google things that relate to your business. 
The more traffic you have to your website, the more leads and sales you get for your business. Good traffic levels are also a good sign to search engines like Google, which may help you move up in rankings for related search results pages. This is because if there are a lot of people looking at your website, there's a good chance that the content they find there is good quality, which Google may take note of. 
If you think of Houston social media marketing as just a way to get likes or retweets, then you're wrong. Social media is a great source of website traffic. Most social media platforms provide you areas where you can link to your website so users can find you online. Many people begin their buyer's journey on social media, starting with a post and going to a company's website to learn more and complete a purchase. In fact, website traffic is the second most cited benefit of social media marketing, just behind brand exposure. Therefore, it's important to use social media to your advantage to boost traffic to your site. 
Driving Traffic through Houston Social Media Marketing
Driving traffic to your website is hard work, but is absolutely achievable with the right strategies. Our experts do several things to encourage people to visit your company's website and, ultimately, complete a sale. Here are some things we can do for your social media profiles to set you up for success and increased site traffic:
Making Links to Your Site Visible 
One of the first things we need to do to drive website traffic through Houston social media marketing is to make sure people can see and click your website. This involves making sure that your company's website is visible on the profile as well as in posts and engagements. Providing links helps your audience know where to go when they want to visit your website for more information. 
Optimizing Profiles for Houston Social Media Marketing
It's also important to make sure that your social profiles are up to snuff in other ways. Providing a thorough bio peppered with your core keywords can go a long way for showing people what you're about. Many users want to know more about your company before visiting your website, so we use your profile information to build trust that way. 
Post Interesting Information for Your Audience
Of course, a social media profile means nothing if you don't use it. Posting regularly helps you get in front of other users and make them more aware of your brand. In order to drive traffic to your website, it's essential to post information and content that interests your audience. Otherwise, why should anyone follow you? 
Keep in mind that being too salesy can be a turn off for many people. That's why our team posts a variety of content, including informative information, sales-oriented posts, as well as lighter content like #FunFriday posts. In many of these posts, we provide a link to your website for people to visit and learn more about your company.
Share Your Content for Houston Social Media Marketing
As part of your posting strategy, we also share content from your website. This includes various sub pages on your website that are specific to your products or services. Our team also shares blog content that we craft for your business. Sharing your blogs on social media is a great way to get traffic to your site on a recurring basis. 
Interact with Your Audience (and Provide them Good Links)
Of course, Houston social media marketing is all about being social as a business, so we also interact with your audience. This builds a connection and relationship between your brand and your customers. It also provides another opportunity for us to try to drive them to your website and take the next step toward a sale. Responding to comments, messages, and other engagement shows that your company cares about them. Also, answering their questions is a great way to let them know they can learn more from your website. For instance, if someone asks when your hours are, we might respond with something like "8-5 Monday through Friday, check out our site to learn more!" This can help encourage people to visit your site and get more information about your business.
Help with Social Media, SEO, Websites, and PPC from Our Houston Internet Marketing Agency
Successful businesses today need to be marketing online. Our team at Bizopia is here to help. As a leading Houston internet marketing agency, we work with businesses of all types to implement results-driven strategies for digital marketing. We offer comprehensive services to handle everything you need. Our experts handle everything from marketing your business on social media to building you a new website that attracts your audience. Get in touch now for a free site and marketing analysis from our experts to learn what your strong and weak points are.