November 3, 2023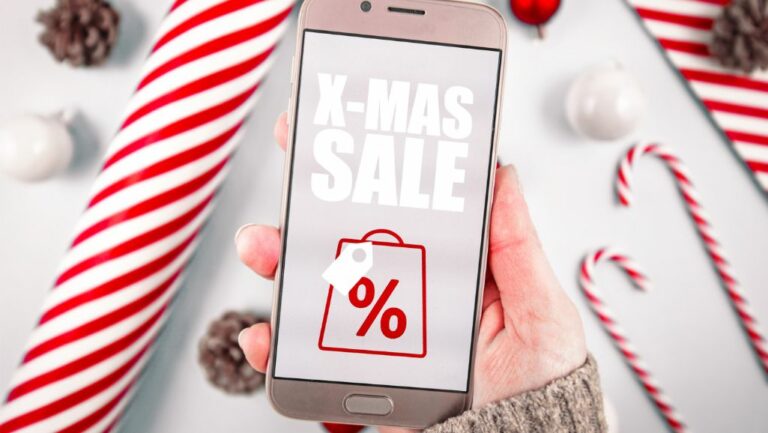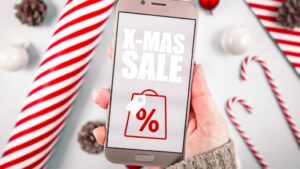 The holidays are a great time to spice up your social media marketing strategy for your Houston business. Start taking advantage of seasonal trends and create content that captures the attention of potential customers. With the right plan, you can make your business stand out from competitors and drive traffic with engaging visuals, stories, and more, all while keeping holiday marketing costs low.
Whether you're just getting started or looking for new ideas to tap into holiday trends, we'll discuss some effective ways to take advantage of the season's opportunities when it comes to driving sales through social media marketing. Work with an experienced Houston team that can manage all your social media platforms for your business—contact Bizopia today.
Almost 60% of Consumers Make a Purchase Due to Social Media
The holiday season is fast approaching, and it's time to start thinking about your marketing strategy. According to a study by McKinsey, a significant portion of holiday shoppers are highly influenced by social media. In fact, 58% of consumers say that social media impacts their buying decisions during the holiday season. This means that having a strong social media marketing campaign is essential if you want to capture the attention of holiday shoppers.
With more than half of all adults in the US making a holiday purchase directly on social media in 2022, it's clear that social media can help boost sales and attract new customers during this crucial time of year. NerdWallet reports that nearly 217 million Americans plan on buying gifts for friends and family this season, totaling almost $180 billion in gift spending.
This underscores a tremendous opportunity for Houston businesses to harness the influence of social media this holiday season. With a well-thought-out strategy, you can leverage this platform to generate buzz about your products, drive consumer engagement, and ultimately, increase sales.
Tailored holiday-themed content and campaigns can resonate deeply with consumers, making your brand a part of their holiday experience. Don't miss out on the chance to capitalize on this trend and boost your brand's visibility and profits. If you haven't already started planning your social media strategy for the holidays, now is the time to do so.
Identify Platforms for Holiday Social Media Marketing in Houston
As you gear up for holiday marketing, deciding which of your social media platforms to focus your content on can have a major impact on the success of your campaign. One key factor to consider is where your audience is most engaged. Take a closer look at your analytics to identify which platform garners the most likes, shares, and comments from your audience.
If you find that your audience is more active and engaged on Instagram, for example, then it would make sense to focus your holiday marketing efforts on this platform. This doesn't mean that you should ignore other platforms altogether, but rather prioritize the ones where you can make the biggest impact. By prioritizing the platforms that your audience is most active on, you'll be able to maximize your reach and engagement this holiday season.
Another important factor to consider is which platforms align best with your brand and products. For instance, if you sell visually appealing products or services, then Instagram or Pinterest would be ideal channels to showcase your holiday offerings. On the other hand, if your business is more service-oriented, platforms like LinkedIn or Twitter may be a better fit.
Ideas for Using Holiday Trends to Connect with Social Media Users
The goal of capitalizing on holiday social media trends is to connect with your audience in a way that enhances their holiday experience while also promoting your brand. Here are a few general ideas on ways you can incorporate these trends into your social media marketing.
Schedule Holiday-Themed Content that Showcases Your Products or Services:

Drawing inspiration from the holiday season, you can create content about your products or services in a festive context. For instance, consider a creative play on the "12 Days of Christmas" theme. Each day, showcase a different product or service with a unique promotional offer. This not only keeps your audience engaged but also increases the visibility of your range of offerings.

Use Holiday Hashtags in Your Posts:

By incorporating holiday-specific hashtags into your posts, you can participate in larger conversations and expand your reach. For instance, using tags like #HolidayGifts or #ChristmasShopping can make your posts more discoverable to users browsing these popular hashtags, potentially driving more traffic to your profile.

Update the Visuals on Your Platforms:

Adapt your social media visuals to reflect the holiday season. Update your Facebook cover photo, Instagram profile picture, or Twitter header with festive designs. This not only demonstrates your business's involvement in the holiday spirit but also makes your profile more attractive and attention-grabbing to potential customers.

Offering Value-Add Promotions or Deals:

During the holiday season, users are on the lookout for good deals and special offers. Offering price promotions, seasonal gifts, or attractive deals can draw more attention to your brand and products. Announce these specials on your social media platforms to increase visibility and incentivize purchases.

Host Online Holiday Events or Giveaways:

Hosting online events or giveaways related to the holiday season can generate engagement and spread the word about your brand. For example, a social media contest where users share their holiday stories or photos for a chance to win a prize can drive interaction and increase your brand's visibility.

Tap into User-Generated Content:

Encourage your followers to share their holiday photos or stories using branded hashtags. This type of user-generated content can help build a sense of community around your brand, increase engagement, and provide you with authentic content to re-share on your platforms, ultimately fostering a deeper connection between your brand and its followers.
Comprehensive Houston Social Media Marketing from Bizopia
Using social media for your business during the holidays can be an effective way to boost your customer base and their loyalty. If managing multiple accounts and planning campaigns feels overwhelming, we're here to take it off of your hands so that you can focus on what matters most—running your business. Our team of experienced professionals can help you quickly reach more people with targeted Houston social media marketing campaigns that turn engagement into growth.
Reach out today to find out more about how we can help make the most out of this upcoming festive season for you and your business.