September 6, 2022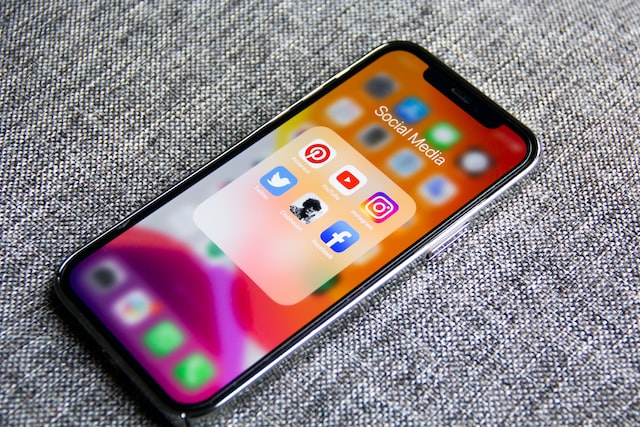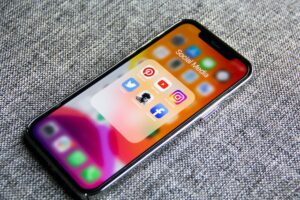 Houston social media marketing is an essential part of a well-rounded marketing strategy, including for the healthcare industry. If you're not already active on social media, you need to start, stat. There are many ways that social media can help your practice, whether you're part of a physician's office, clinic, urgent care, or hospital. In this article, we'll explain why social media marketing is important for your healthcare facility and some basic tips to help you get started.
What is Houston Social Media Marketing?
Before we get into the specifics of healthcare social media marketing, it's important to understand what social media marketing is. You might already be on social media yourself as an individual, to share pictures and information about you and your life with friends and family.
However, many businesses also use social media to help connect with their target audiences – prospective customers. In the healthcare field, this means you would be targeting patients, both current and potential, through your social media posts. 
Houston social media marketing is so much more than simply putting a few posts up a week. It's a total strategy that you need to cultivate for your facility. It includes posting, commenting, interacting, and messaging to ensure you're engaging with your patients on the platforms they already use, like Facebook, Twitter, and Instagram. 
Why is Houston Social Media Marketing Important for Healthcare Practices?
Social media can help boost your marketing strategies online in many ways. There are several reasons why you need Houston social media marketing for your healthcare practice. Here are some of the popular reasons to get on social media and start interacting with your patients and community:
Your Patients Are On Social Media
Social media platforms are incredibly popular, and that likely isn't going away any time soon. Each platform has millions or even billions of daily users across the world. This makes social media the perfect way to get your healthcare brand in front of people where they already spend their time online. 
When you invest in Houston social media marketing for your healthcare facility, you can target people in your geographic area to get more patients and retain the ones you have. As people scroll, they can see your posts and interact with your brand to build rapport.
Houston Social Media Marketing is a Great Way to Share Information
How do you let the public know important information about their health or your facility? For instance, how do you communicate if you're closed or have different hours for a holiday? Or, how do you share information about current health concerns and outbreaks in your community? 
Social media makes it incredibly easy to provide your patients with information they need to know. With a quick post you can not only share information about any changes to your practices, but also share things that affect their health. As an example, correcting common misinformation about diseases or new medications. Through Houston social media marketing, you can provide updates on your practice as well as educational information your patients need to stay healthy.
Many People Make Health-Related Searches Every Day
Did you know that approximately 47% of internet users make health-related searches? Those searches can lead them to your practice for diagnosis and treatment with the right digital marketing strategies. 
Posting about common questions and diseases based on search volume can have a huge impact on your practice. Not only does it help more people find your practice's social profiles, it may also help your Houston SEO strategies by sending more traffic to your website. 
Get Social Proof Through Reviews on Social Media
Many people today do a lot of research about their providers before making an appointment, including through online reviews. Social media is a great place to find reviews and read more about other people's experiences with a particular facility. Therefore, it may also help you gain more patients to be active on social media and responding to reviews. 
Houston social media marketing also includes asking for reviews and responding to them. Good reviews provide social proof, almost like word-of-mouth exposure to potential patients in your community. Also, it's a great way to get feedback and respond to poor experiences so that your patients feel heard and respected.
Considerations for Houston Social Media Marketing
Social media is a great place for digital marketing, but there are some things to consider. There are a few important notes to help you be successful and also prevent any negative backlash. This is why it's important to work with an experienced digital marketing agency to help you create the right strategies and also avoid serious issues from your social media marketing campaigns.
Maintaining Compliance with Houston Social Media Marketing
One thing to think about is your continued compliance with a variety of laws, including HIPAA and FDA regulations. Many healthcare facilities have found themselves under serious scrutiny because they used social media incorrectly. For instance, HIPAA certainly still applies for social media, meaning you can't post private health information about any patient. This means not sharing any identifiable information about patients, including their pictures, without written consent. This goes for reviews, too. 
Another issue is posting information about medications. There have been several instances of the FDA stepping in for online posts and ads for medications, requiring the post to include information about risks and side effects. 
Also, while you can certainly promote your healthcare facility through social media, you don't want to do anything that might jeopardize your practice. For instance, promising results, sharing inaccurate information, or posting unjustifiable claims. This can not only bring you under regulatory scrutiny, it can also hurt your credibility with your patients.
Therefore, it's important to be careful. Working with an agency that has experience with healthcare marketing can help you avoid many of these issues. 
Make Sure You Have the Right Voice for Your Houston Social Media Marketing Strategies
Just because your building and tools are sterile doesn't mean your social media voice should be. Many healthcare facilities make the mistake of using bland, boring, and generic voices in their social media. This is a problem because it doesn't differentiate you from your competitors and can really turn people off. You want your patients to understand there are people behind your brand. 
Creating the right brand voice for your practice can help you really connect with your patients online through Houston social media marketing and other digital marketing platforms. People don't want to feel like they're talking to a robot, so make sure you can create some humanity behind your brand. Whether you're going for empathetic, educational, entertaining, or something else, it's important to maintain the same voice in every post and throughout your other marketing strategies. This helps patients recognize you and feel more connected to your practice.
Why Work with a Digital Marketing Agency for Your Online Healthcare Marketing
Working with a top quality digital marketing agency means you get help with social media marketing while you focus on providing the best quality care for your patients. With social media experts working on your behalf, you have peace of mind you're taking advantage of this unique online marketing channel without wasting precious time and resources trying to figure it out yourself. 
Also, when you choose to work with experienced professionals, you get the benefit of years of expertise. This means each post, comment, and response is crafted for maximum effectiveness based on real-world experience on social media and in the digital world.
Bizopia – Delivering Digital Results for Over 20 Years
For over 20 years, our team at Bizopia has been providing results-driven online marketing for businesses of all sizes in all industries. We work with a variety of healthcare facilities, including clinics, emergency rooms, and surgeons to provide quality marketing solutions that increase visibility online. Our team is here to help you achieve your goals and get cost-effective marketing services for your healthcare practice. Get in touch now to request a free site and marketing analysis from our team and learn how we can improve your results.