July 29, 2022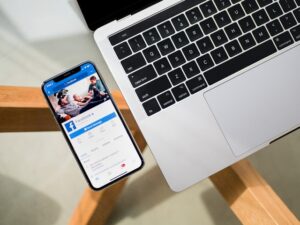 Houston social media marketing is an important part of your online presence. Businesses can gain a lot of customers through engaging online on their target audience's favorite social platforms. There are many different components to successful social media marketing strategies. One basic, yet often forgotten part of a good business social media profile is a bio. The bio, short for biography, is where you get to tell your story in short form to your potential customers. Let's talk about social media bios and how they affect your business.
Setting Up Business Profiles for Houston Social Media Marketing
Before you can start your Houston social media marketing strategies, you will need business profiles on the platforms that work best for your company. In some cases, you may already have these, but they've been abandoned over time. In other cases, you may not have any presence on social media. Whatever the case, our team is here to help. We can edit, revamp, and set up profiles for your business so we can start getting you business on these platforms. 
An essential part of setting up or revising a business profile on social media is to create a strong, interesting bio. This is one of the first things most social profiles will ask you to do, as it helps set you apart from your competitors and also gives people information they might be looking for if they land on your page. 
Biographies for Houston Social Media Marketing Strategies
Bios are exactly what they sound like: they are your business' biography on social media platforms. They give you a space to tell people about your business. What many don't realize is that they can actually have huge impacts on your overall Houston social media marketing strategies. Here are some reasons why social media biographies are important for your business:
Bios Help Connect You With Your Target Audience on Social Media
Social media bios help connect your business with your target audience. There are several ways they do this. First, the bio tells the social media platform what you do, which can help them organically put your posts in social feeds of people who might be interested. In addition, a good bio can help you show up for searches on the platform itself. Many people actually start their searches for businesses on social media. With the right biography and general information on your profile, the social media site may show you to users looking for your products or services. 
Get More Followers and Engagement with a Great Bio
Another important reason to have a good business bio on social media is that it can help you achieve your Houston social media marketing goals. Your bio is where you can promote your business and encourage your target audience to take action. Typically, this means following your business page on social media so they can see your posts and marketing efforts. You can also encourage people to engage with your posts through the bio. Anyone that lands on your business profile can see this information and it may just pay off in followers, traffic to your page, and, by extension, sales. 
It May Help Your SEO Strategies to Have a Strong Social Media Bio for Your Business
Also, social media bios may help with your social media optimization as well. Bios on social media sites are one more opportunity to provide extra content and context for your business. Including similar keywords may just help you rank higher on search engine results pages. Google and other search engines use social signals in addition to other ranking factors to determine where your website should appear on searches, therefore social media may help improve your results. 
Some Ways we Utilize Social Bios for Houston Social Media Optimization
When you choose our team for your digital marketing needs, we take care of Houston social media optimization and marketing for your business. This includes creating a unique and interesting bio that helps further your marketing strategies. Here are a few things our experts may do to create an effective social media bio for your business:
Using Keywords for Houston Social Media Marketing Biographies
For your marketing, you likely have a set of keywords and phrases that you want to rank for. It's helpful to use these in your social bios as well. Wherever possible, we use these keywords to not only boost your visibility on social media, but also provide extra information to search engines. This can help you get found both on social media and through organic searches on sites like Google and Bing. 
Showcasing Your Brand Voice Through Your Social Media Bios
Additionally, we craft social media bios that perfectly fit your brand voice. Every business needs a brand voice to distinguish them from their competitors. This needs to be strong, match your business, and also be consistent throughout all your marketing efforts. Whether your business is snarky, serious, bubbly, or something else, we take that information and use it to ensure that your voice is heard the right way in your bio. 
Providing Key Information About Your Business in the Bio
Another important part of your bio on any social media site is providing essential information to your customers. Our Houston digital marketing agency will also take care of this for you during a social profile set up or revamp. This includes things like your hours, your location, your website, and other info that should be front and center to make it easy for your audience to convert to customers. We know where to put this information to ensure anyone who needs it will find it quickly and easily. 
Providing Value Propositions and Calls to Action for Houston Social Media Marketing
In some cases, it may be helpful to include value propositions and a call to action in your bio. Of course, we use these carefully so it doesn't look spammy. However, when used correctly, it can be a huge benefit to your business. For instance, you might tell people to visit your website for more information or to follow your page for updates as a call-to-action. Including information about your value prop can also be useful for getting users to follow you and convert to customers. 
Bragging About Your Achievements
Social media is not the place to be shy. In fact, it's a place to tell the whole world about your business and its achievements. Have you won any awards? Been named the top organization in your industry? Do you belong to an association or have a certification that most of your competitors don't have? These things should be in your social media bio! You just let us know what your achievements are and we'll use them for your Houston social media marketing strategies. 
Top Houston Digital Marketing Agency for Social, Search Engines, Website Design & PPC – Bizopia
For a team dedicated to your company's success online, choose our experts at Bizopia. We help small and medium sized businesses enhance their online visibility and reputation through total digital marketing solutions. Our team can take care of everything from website design projects to ongoing marketing to help you increase sales and revenue. Fill out our free website design and online marketing evaluation to learn more about how we can help you improve your digital presence.