April 29, 2022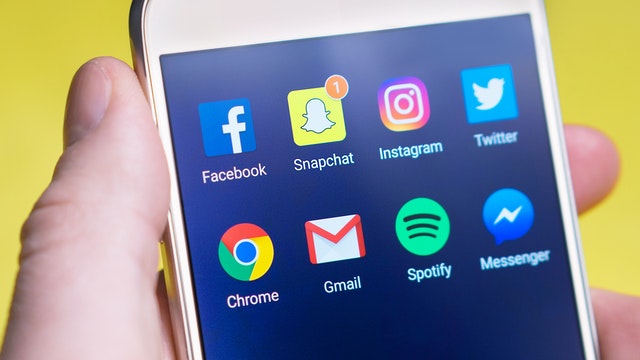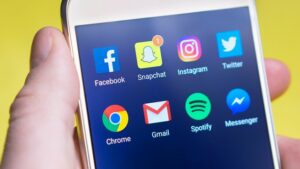 Houston social media marketing is an important strategy for most businesses. However, as you probably know, there are a ton of different social media platforms out there. It seems like every day there's a new type of social media that gains attention. How will your business keep up? Do you need to be on every social media platform for success online? Let's talk about marketing on different social channels for your business.
Why Invest in Houston Social Media Marketing for Your Business?
Before we get into the details about different types of platforms, first we should explain why you should even invest in Houston social media marketing. Many businesses believe that they don't need to market on social media. We're here to tell you that you're wrong if you think this. 
Social media has completely changed marketing and society as we know it. People expect businesses to be connected through social channels more than ever. If you're not on social media, you're missing out on countless customers every single day. Many people even see a lack of social media presence for businesses as a lack of legitimacy, so keep this in mind. 
If you need another reason to invest in social media marketing for your company, you need to know that it is also one of the most cost-effective forms of marketing today. This is because you can target specific groups that are interested and searching for your products or services. Plus, social media marketing services are pretty affordable for practically any budget. 
How to Choose Which Platforms to Use for Houston Social Media Marketing
That's all fine and dandy, but of course you might not have the budget to be able to invest in Houston social media marketing on every single platform. After all, there are hundreds of social media sites out there today, ranging from the omnipresent Facebook to small niche social media platforms like Goodreads, the social media platform focused around books. 
For most companies, being active on every single possible platform is not only cost prohibitive, it's impossible. What's more, it probably won't do you any good, as different platforms cater to different audiences and content. 
That's why our team helps you choose social media platforms that will work well for your company when you sign on for our marketing services. Here are some things our Houston digital marketing agency considers when choosing social platforms to market your business on:
Think About Your Audience
The first thing to consider is your audience. This is essentially your target market. We discuss common demographics of your customer base with you to really understand who is in need of your products or services to help us choose the right platforms for Houston social media marketing. For instance, some things that help us include answers to common questions like, how old is your target audience, are they primarily men or women, what type of education do they have, what other things interest them outside of your business' offerings? 
All this is important to know because different people spend time on different platforms. Therefore, it's essential to understand who your audience or customer base is so we can help you choose the social media platforms that are best for your business.
Consider Your Goals for Houston Social Media Marketing
Your goals for Houston social media marketing are also important to know. Some platforms may be better for your goals than others. For instance, Snapchat is great for driving engagement with followers, but it can be hard to reach users who don't follow you. Therefore, if your primary goal is lead generation, that platform might not be the best bet for you. As we mentioned, different social platforms typically have their own "flavor" of social connection and content. That means one may be better to help you achieve your goals than another. 
Looking At Your Competitors
Another way our social team evaluates which platforms may be best for marketing your business is doing some competitive intel. We look at what your competitors are doing to make sure you can compete against them on platforms that are most important. If everyone in your industry is on Instagram, then there's a good chance you should be, too. 
Most Common Platforms for Houston Social Media Marketing
As we mentioned, there are many different social platforms out there that may work well for your Houston social media marketing strategies. However, there are a few top sites that most businesses should at least consider being active on. These tend to have the highest number of active users. Some of the top social platforms for businesses include:
Facebook

Twitter

Instagram

LinkedIn

Pinterest
Facebook
Facebook is currently one of the biggest social media platforms. It boasts the largest number of active users per month, with 2021 data showing that it had 2.7 billion average monthly users. This channel is also pretty versatile, allowing many types of content, from pictures and video to text-only posts. Most experts recommend that every business has a profile on Facebook because of this. 
Twitter
Twitter is another popular platform for Houston social media marketing. It also has a lot of monthly users, and research shows that 63% of Twitter users are between 35 and 65 years old, which is a key demographic for many businesses. 
Keep in mind that Twitter is best for short content, like quick updates or sharing news. Its character limits mean you need to be concise. Also, keep in mind that each tweet has a short half-life, which may work better for some businesses than others. 
Instagram
Instagram is one of the fastest growing platforms, with 1.16 billion monthly users as of 2021. It is one of the most commonly used platforms among millennials and is a primarily mobile platform. Instagram is mostly used for visual content like pictures and videos. However, don't let that scare you, you'd be surprised at the types of images that get engagement for so-called "boring" industries. Still, keep in mind that the demographics and content may not be suitable for every business.
LinkedIn
LinkedIn is an incredibly popular platform for Houston social media marketing for B2B businesses. As a professional networking site, it tends to have users that are currently in the workforce and typically have at least a college degree (about 50% of their users). 
The content on LinkedIn is super professional. You won't find a lot of snark or comedy here. Instead, most posts on LinkedIn are ultra-professional, such as thought leadership articles or informative posts from industry experts.
Pinterest
When you looked at the list of common business social platforms, Pinterest might have come as a surprise. As the haven for the DIY-minded and those in the throes of wedding planning, you might not immediately realize Pinterest's potential for your company's Houston social media marketing. However, Pinterest offers several advantages. For instance, one pin has a half-life of about three and a half months, rather than just minutes or hours like on other platforms. Also, most pins directly link to your website, so it makes it easy to get extra traffic to your site through this platform. 
Just keep in mind that Pinterest isn't right for every company. First, it's important to note that most of Pinterest's users are female (about 70%). Also, this platform is best for businesses that fit a handful of niches, like beauty, fashion, interior decorating, or products that are needed for DIY projects (for example, if you're a mason jar manufacturer, Pinterest is certainly the place to be because of all the DIYs and alternative uses for this canning must-have). Our team can help you determine if Pinterest is the right place to market your business.
Find Success Online with Bizopia – Your Houston Digital Marketing Agency
Your business needs a partner to build a strong online presence for your brand. Our team at Bizopia is here to help you achieve your goals by providing comprehensive digital marketing services, from building you a brand-new website to marketing your business on social media. As a top Houston internet marketing agency, we are focused on getting results for your business based on over 20 years of expertise and a proven track record for success. Get started now by getting a free website and online marketing evaluation from our seasoned experts!