October 27, 2023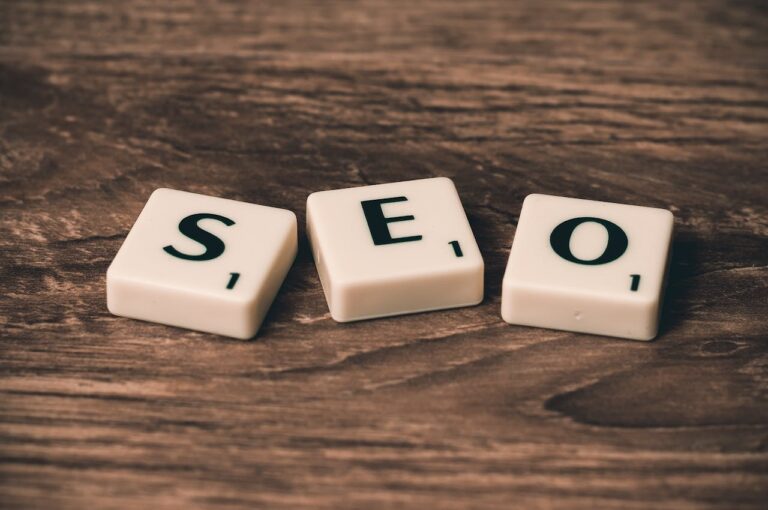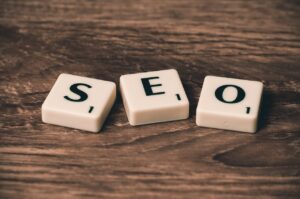 As a business owner in Houston, you know the importance of standing out from your competition and staying ahead of the digital marketing curve. When it comes to making sure that your website is helping you achieve those goals, refreshing an older site with new Houston SEO tactics could be just what you need to get noticed and attract more customers.
With search engine optimization (SEO) becoming more sophisticated as Google continuously updates its search algorithms, it's essential for business owners in Houston to update their website content so that they can maintain a competitive edge and stay visible online.
As Houston SEO experts with more than two decades of experience, our team can work with you to update your old website so you can establish an effective web presence for your business. Contact us today to get started with a free website analysis.
An Outdated Website Can Turn Away Potential Customers
Having a detailed, informative website for your Houston business is crucial. However, if you haven't updated your website in at least four years, a website audit and update is highly recommended.
It's important to keep your website up to date in order to stay relevant and competitive in your industry. A website that is outdated or riddled with broken links can turn potential customers away and give them a negative impression of your business. On the other hand, a website that is regularly updated with new content and features portrays a professional image and can draw in more customers. Don't underestimate the power of a well-maintained website and the impact it can have on your business's success.
Google Search Algorithms Look for Updated, Relevant Content
Google search engine algorithms are sophisticated tools that determine which websites to display in response to user search queries. These algorithms consider a multitude of factors when ranking websites, such as relevance, quality, and usability. Google updates its algorithms around 500 times a year to ensure that its search results remain accurate and relevant, so working with a Houston agency familiar with Google SEO tactics is key.
Despite this rapid pace of change, one thing remains constant: Google rewards current, active, content-rich websites with higher search rankings. If you want your website to rank well, it's essential to publish high-quality, engaging content on a regular basis. By doing so, you'll not only improve your search rankings, but also attract more visitors to your site who are interested in what you have to offer.
Analyze Which Aspects of Your Website Need Updating
The first step is to analyze which aspects of your website need updating. This helps ensure that your site not only meets your current needs but also meets the demands of your customers. Factors to consider can include:
Traffic numbers and click-through-rates (CTR)

Keywords currently being used for Houston SEO

Visual appeal of current website design

Mobile-friendly

E-commerce feature functionality

Accessibility for disabled individuals (ADAS-compliant)

Services or products listed are relevant

Site organization prioritizes key business offerings

Logical site map and website organization

Current management or staff bios

Appropriate text length on each web page

Regularly updated content, such as a blog

Slow-loading elements such as large images or long videos
As a Houston digital marketing agency, we can provide you with invaluable insights into which aspects of your website are performing well and which aren't. By conducting a comprehensive audit, we identify areas of strength and weakness, allowing you to maximize your website's functionality and effectiveness.
Refreshing Your Design Without Updating Your Content Isn't Enough
If the business offerings listed on your old website haven't changed and are still relevant, you may be considering simply updating the overall design to make your website look more modern and appealing. However, having an attractive design is not enough to drive traffic and generate leads. If your website does not appear in search engine results, it might as well not exist.
Updating your content for Houston SEO, including page titles, images, and page text, is the key to helping Google find your website and propel it higher in search results. By incorporating strategic keywords, meta descriptions, and link building, your website can become more visible to potential customers who are searching for your products or services. Don't waste resources only merely giving your website a facelift; make sure it is strategically optimized for search engines to increase your online presence and boost your business's success.
Invest in a New Streamlined, SEO-Strategic Website in Houston
To improve your online visibility and enhance your brand image, investing in the development of a brand-new website may be the right move. By starting fresh, everything on your site can be set up properly from the beginning, allowing the site to run quickly and smoothly. This also helps maximize its Google search results because you don't have to deal with fixing or working around potential errors or complications from your previous website.
The advantages of developing a new website include:
Starting with a good foundation by creating a logical, easy-to-navigate site map.

Determining the most critical and relevant keywords for your business. By using these keywords in page titles, tags, and content throughout your site, you maximize your searchability.

Creating an attractive, user-friendly interface by developing a modern design that is optimized for mobile users.

Writing the appropriate amount of high-quality, persuasive, and personalized content that looks and sounds consistent.

Developing a plan to keep your site relevant by scheduling content updates such as blog posts, images, or whitepapers.
With a modern design driven by Houston SEO, you can significantly improve your ability to rank high in search engine results and expand your reach. Take action today and revolutionize your online presence with an impressive, easy-to-use website.
We Develop and Manage Your Houston SEO Strategy
With two decades' worth of experience designing websites for SEO, we have helped hundreds of local businesses get found online. Our website analysis process has been designed to provide you with accurate insights into how your website is performing against key SEO metrics that are specific to your business goals.
We also offer an ongoing blog writing option for your new website to help increase your search engine rankings and traffic. Plus, all of our services are offered in a variety of packages so you get precisely what your business needs.
Reach out to our team at Bizopia for a free website analysis and let us help you grow your business.