December 4, 2020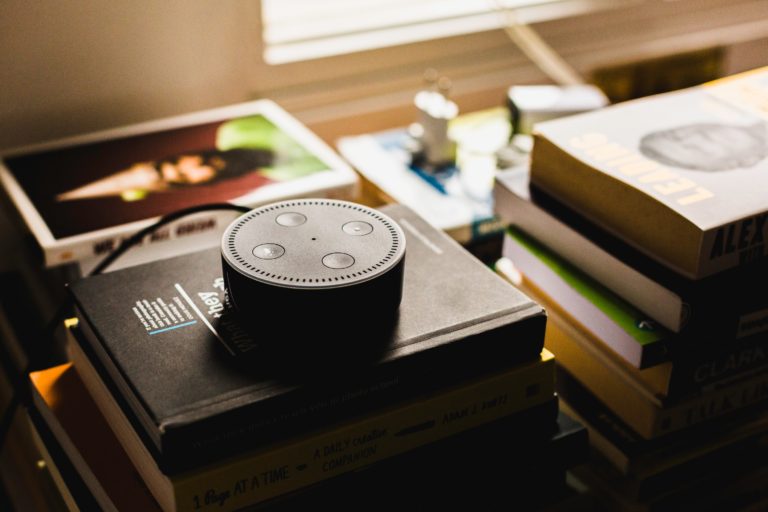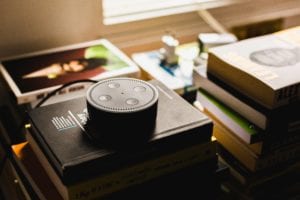 "Okay Google," "Hey Siri…" "Alexa…"  These phrases are quickly changing how we approach Houston SEO. Voice search through mobile devices, smart speakers, and other technology is becoming increasingly popular among consumers of all ages. This means that people are searching for businesses like yours by talking to virtual assistants every day. Therefore, you need advanced Houston SEO for your website to help people find you through voice searches. Learn more about how voice search is changing the landscape of search engine optimization and how our team helps you stay competitive in the digital world.
What is Voice Search and How Does it Affect Houston SEO for My Business?
Voice search uses speech recognition technology to help people search the internet. One of the most common ways to use voice search is on your smart phone. However, others also use smart speakers or voice search features through smart TVs and other devices. As this becomes more popular, the way consumers use search engines is starting to change. This, in turn, impacts Houston SEO for your business.
For example, say you are looking for a digital marketing agency. If you're typing into a search bar through your computer or smart phone, you'll likely search for "digital marketing agency." By contrast, if you're using voice search, you might ask, "Who is the best digital marketing agency in Houston?" Search engines must answer both queries with relevant results. Therefore, search engine optimization is evolving with voice search.
Consumers using voice search are more than three times more likely to search locally. Therefore, voice search is especially important for local businesses. Local Houston SEO for your website is even more vital than ever so that search engines can rank you for local voice searches.
How Important is Voice Search?
Many of your customers use voice search for convenience and ease. Generally, it's faster and simpler to ask a question out loud, rather than type it. It also allows for multitasking. However, just how important is voice search for your business? Well, pretty important. Approximately 41% of adults use voice search more than once every single day. Additionally, about 1 in 6 people in 2019 owned a smart speaker like Amazon Echo or Google Nest. Also, nearly 20% of searches through Google's mobile app were made with voice recognition technology.
While voice search friendliness isn't a ranking factor (yet), there are many reasons you should work with a Houston SEO team to make your website voice search friendly. In many ways, this is similar to other SEO strategies. The goal is to make your site relevant to what your customers might be searching for. This has several benefits for your business.
If a search engine uses your website to answer a search query, the virtual assistant generally cites your website. For example, they might say "According to Bizopia…" before giving the answer. This can help with brand recognition. From a smart phone or another device with a screen, they'll also bring up the search engine result page on the screen. This can help drive a lot of traffic to your website. Therefore, optimizing for voice search can help boost your sales and direct traffic to your site.
Improving Houston SEO Results for Voice Searches
Now that you know the benefits of Houston SEO for voice search, how do you take advantage of the many relevant voice searches conducted every day? There are a few ways your online marketing team can help:
Fast, Mobile-Friendly Website
The great thing about getting ready for voice search is that a lot of the things that help make your website mobile friendly also help make it voice search friendly. For example, your internet marketing agency must ensure that your pages are mobile-friendly. Additionally, they make sure images, videos, and other large files on your website are small enough to load quickly, without sacrificing visual clarity and quality. Our team also helps make sure your website easy to navigate. This not only helps mobile users read and interact with your site, it can also help improve how search engines crawl and index your pages. The easier search engines can do this, the more likely they'll be able to bring up your website as an answer to a voice search.
Houston Social Media Marketing with Google My Business
Also, because voice searches are more likely to be local searches, it's important to include geography in your Houston SEO strategies. This involves putting that information on your website and also optimizing your Google My Business page. Houston social media marketing through Google My Business offers many benefits, one of which is enhancing your local search engine optimization. Our team keeps your information updated and your Google My Business profile active to help you take advantage of local searches, which are often voice searches.
Easy-to-Read Houston SEO Content
Another important component of gaining traction on voice search results for your business is including high quality content that is easy-to-read. Most people use voice search for questions that start with words like "what," "how," and "where." Therefore, our team creates content for your website and blog that answer these common questions your customers might be asking. This is especially true with industry-related questions that have more complex answers. Virtual assistants can give a short summary of your content that may pique the searcher's interest and encourage them to visit your web page.
Also, we ensure that your Houston SEO content reads just as great out loud as is does on page. This includes incorporating more natural-sounding language with your content marketing strategies. This can help virtual assistants easily offer answers to questions that your customers are searching for.
At Bizopia, provide advanced digital marketing solutions for Houston businesses. Our goal is to help you enhance your online presence and brand image using proven strategies and methods. From website design to reputation management, our team is here to help you target your audience and turn them into customers. Get started today by filling out our free website analysis form or giving us a call at (832) 327-3230! We are here to serve you.