March 5, 2021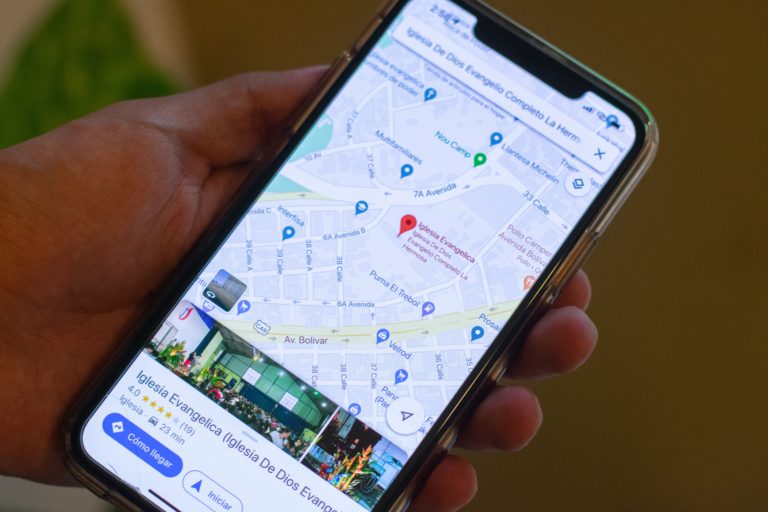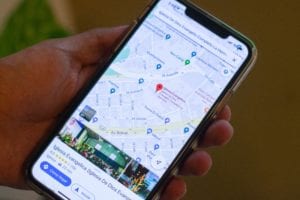 Google Maps is one of the most popular navigation apps today. Google Maps also shows up in normal search engine results pages. Therefore, good rankings in Maps can help your business. Houston SEO can help you rank on Google Maps searches in your local area. This can help you boost brand awareness, website traffic, and your sales.
How Can Houston SEO Help My Business Appear in Google Maps Results?
You may be wondering how Houston SEO can help your business get on search results for Google Maps. Search engine optimization is a strategy for showing Google what search terms you should rank for. This can also help your business appear on Google Maps results. For example, Google uses a lot of information on the web to inform Maps rankings. Things like links from other sources, consistent information on the internet about your business, and keyword-rich content on your website can all impact your rankings on search engine results pages and on Google Maps search results. Your Houston SEO experts help manage all these different elements of your company's online presence.
Why is it Important to Rank High on Google Maps?
So, why do you want to rank on Google Maps? There are a few reasons, but one of the most important is the Google 3-pack. When you search for something on Google, one of the first organic results you'll see is Google Maps with three local businesses related to your search. You can also look for other business listings on Google Maps by expanding the list as well. However, the majority of people won't expand that list. Therefore, getting in these local results can make a huge impact on your business. That's why your Houston digital marketing agency uses advanced strategies to help show Google that you belong at the top of those results for people searching for your products and services.
What Does Google Maps Use to Determine Who's at the Top?
Just like other searches, Google Maps uses a lot of different information to determine who ranks at the top for search results. This also depends on what people are searching for. For example, if you type in "best Houston internet marketing agency" you might get a result that is a little farther away compared to a search for "internet marketing near me." Google Maps uses clues throughout the web and even offline to help determine ranking. Also, searcher location is a big factor. Using GPS location on the person's smartphone, Google Maps helps determine which businesses are closest to the searcher. 
Relevance, Prominence, Proximity
The main Google Maps ranking factors fall into three categories: relevance, prominence, and proximity. Relevance is how relevant your business is to the search topic. That's why using keyword-rich content is important – to help show Google what you do. Prominence is whether your business is a quality source of information, whether you hold authority in the industry, and other factors that show you're a prominent business for that search. This often means getting good reviews and links from other reputable sites. Proximity is, as you've probably guessed, how close your business is to the searcher. 
Depending on how the search is worded, these different elements may have more or less weight in determining your place on the search results. For example, if the search includes the phrase "open now," then relevance will play a bigger factor. Google Maps will try to place businesses that are open at that time in the top three. If you don't have hours listed online, then they can't determine your relevance to that search topic. By contrast, if searchers look for the best rated business in your industry, then prominence may play a bigger role than proximity. Therefore, your Houston digital marketing agency uses advanced methods to increase prominence and relevance to help you get in the top 3-pack of Google Maps. This includes Houston SEO efforts as well as other strategies like reputation management and social media posting.
How Houston SEO Services Help Increase Google Maps Ranking Factors
How does your Houston SEO team help you rank on the Google 3-pack? There are several strategies involved, all of which are important for growing your business online. 
Local Houston SEO
Houston SEO for your website is important for organic rankings on search engines. Your website's organic rankings can also impact your rankings on Google Maps. Search engine optimization's goal is to tell Google who you are and why they should show your website to people. This can also help improve your Google Maps rankings. Houston SEO can affect how Google sees your company's prominence in the market, and your relevance to different search terms. This may help you rank higher in Google Maps. 
Google My Business Optimization
Another important part of ranking high on Google Maps is to claim, verify, and update your Google My Business page. Also, make sure all the information on your Google My Business is accurate. This can make a huge difference for your Google Maps ranking. Information like hours, your phone number, your website, and other highlights like free Wi-Fi availability helps Google determine relevance for search terms. This information can also help increase prominence on Google Maps. Regular posting on Google My Business about sales, events, or even just your products and services can also give Google more content to look through. More content means more chances to help Google learn about your business and rank you accordingly. Google My Business optimization from your Houston SEO team can help you achieve a better ranking.
Responding to Reviews and Managing your Online Reputation
Positive reviews are another way to help increase prominence with Google Maps. Having good reviews helps show people that they can trust your business, which is why it also holds weight with Google. Good, authentic reviews are like a trust currency online, so the more the better. Responding to each of these reviews also helps show that you care about your customers' feedback. However, if you do get a negative review, it's not the end of the world, so long as your business responds quickly and courteously. Our team takes care of this for you so you can focus on your core services.
Managing Citations
Another important part of building prominence with Google is making sure that your company's information is accurate across all different channels. For example, if you have different phone numbers on Yelp, Facebook, your website, and on Google My Business, then this creates inconsistency that can hurt your rankings. Instead, your Houston SEO team finds all these different listings, also known as citations, on the web and changes them to reflect the correct information. It's important to make sure your company name, phone number, address, and hours are all the same everywhere they are listed. 
Leading Houston Digital Marketing Agency with Over 20 Years of Experience
At Bizopia, we've been helping businesses improve their online presence since 2001 with advanced, innovative methods and strategies. Our team is here to help you achieve your business objectives by providing high quality, proven digital marketing services. From website design and search engine optimization to pay per click advertising and social media marketing, our team is here for your business. Call us today at (832) 327-3230 to learn more and get started. We are here for you!