April 29, 2021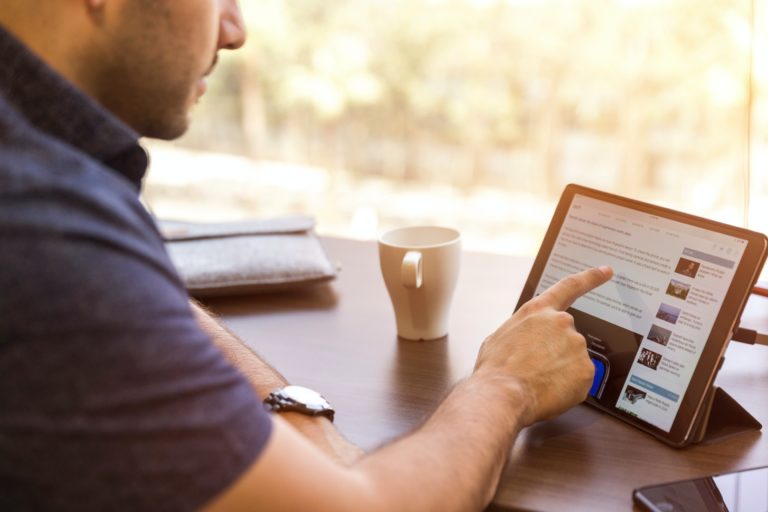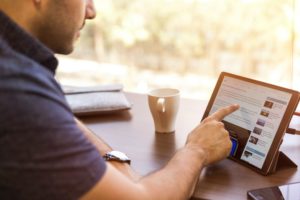 We all know Google is a game changer. It was even added to the dictionary about 15 years ago in 2006! However, while Houston SEO for Google is necessary for your website's success, it's important not to forget other search engines. Bing is the second largest search engine globally, and Bing also powers another search engine, Yahoo. 
While right now Google isn't going anywhere, it is gradually starting to lose traction with some online searchers. In the past ten years or so, Google's market share of worldwide desktop searches has fallen a couple of percentage points, while Bing and Yahoo have increased their market share. 
Luckily, Houston SEO principles are pretty similar across these different search engines, with a few small differences. Therefore, it's possible to rank highly for Google, Bing, and Yahoo at the same time. This can help you capture traffic from multiple different search engines for your business, which can help boost your sales. 
If you're still not convinced, consider this: Bing is owned by Microsoft, which means it's the default search tool for many Microsoft products, including Windows devices and Xbox consoles. What's more, Bing also powers Cortana, Microsoft's virtual assistant, and Amazon's Alexa. Therefore, it's increasingly more important to optimize for Bing to capture voice searches relevant to your business.
Houston SEO for Google May Not be the Whole Story for your Website Traffic
Google has been dominating the search engine market for decades, but they're not the only player your business needs to pay attention to. Especially with rising concerns about privacy and security, many people are turning to other search engines due to Google's use of data tracking. While other search engines also track data to give better search results and advertisements, many people are beginning to look at alternatives and preferring to use smaller companies because of security concerns. 
In addition, if your target demographic is a more mature audience, your business can't afford to ignore Bing optimization. While Google is the main player in online search, Bing users on average are slightly older, with most users in 2018 between 45 and 54 years old according to Statista. This is especially important because Americans of those ages tend to have the highest disposable income and spending. Therefore, optimizing for Bing may help you get in front of your target audience if your key demographic is in their 40s and 50s.
It's also important to note that many online marketing specialists believe that Bing and Yahoo offer better conversions. While this depends on your target audience and industry, this is something that businesses can definitely benefit from. 
Now, we're not saying that you should ignore Google. Google is still a major player, meaning it should be your company's primary focus for search engine optimization. However, we also recommend capturing searches from Bing and Yahoo. Fortunately, our digital marketing agency helps optimize for Google, Bing, and Yahoo, and other popular search engines. 
Houston SEO Similarities for Top Search Engines
So, how does Houston SEO work for these three different search engines? Fortunately, many of the same strategies will work across these different platforms. Above all, relevant, high quality content is essential for ranking on Google, Bing, and Yahoo. This means having plenty of content that helps answer questions your customers are really searching for. Our team does this by crafting compelling website content through web pages, blog articles, and other channels. We then use social media, pay per click advertising, and other tools to help drive people to this content. 
Another important ranking factor for search engines is backlinks. This is where another website links to your website. Google, Bing, and Yahoo all see this as a vote of confidence for your website. This can help increase your company's online authority. The best way to gain backlinks is to create engaging content that provides value to online searchers. 
Differences in Optimizing for Bing and Yahoo Compared to Google
While there are similarities in how these different search engines work, there are some differences. Using these differences to create an overall Houston SEO strategy can help you rank on all three. 
SEO Keywords
One of the main differences between Google and Bing/Yahoo is how they identify keywords. Google uses machine learning and artificial intelligence to seek out keyword synonyms. By contrast, Bing still recommends optimizing with exact keywords. However, Google, Bing, and Yahoo all advise against keyword stuffing and using irrelevant keywords. So, it's important to work with Houston SEO experts to create content that is relevant to your company's core keywords. 
Social Media
Google has long said that social media doesn't play a large role in website ranking. While experts believe that increased traffic from social media can help with search engine optimization, Google likely indexes social media pages just like any other web page. 
By contrast, Bing and Yahoo have hinted that social media may play a more crucial role in their rankings. Social signals, like shares, likes, and other engagement, may help the search engines determine content quality, which can help boost your rankings. 
Local Houston SEO
Generally, when you search for a term on Google that has multiple meanings, it provides the most popular result at the top. However, Bing and Yahoo tend to provide local websites first. Therefore, local Houston SEO is essential for ranking on Bing and Yahoo. 
While Google generally favors bigger brands (likely due to higher perceived authority), Bing and Yahoo seem to put more stock in geography.
So, for example, if you search for "bass," you could be looking for a fish, an instrument, or a deep voice. When searching on Bing, if you're near a popular fishing area with bass fish, it might put information about bass fish at the top of the search results instead of another, more popular page. Therefore, optimizing for Bing and Yahoo may be extremely valuable for local Houston businesses. 
Using Multimedia like Pictures, Videos, and Audio Files
Also, Google still recommends primarily text content because the search engine has difficulty understanding non-text content like pictures and videos. While including visuals is still important for website visitors and user experience, multimedia itself may not help your rankings too much. 
By contrast, many experts believe that Bing and Yahoo are better at "seeing" multimedia with computer vision technologies. While they still recommend using alt text to describe pictures, videos, and more, Houston SEO for Bing and Yahoo might mean using more pictures and videos in your web pages. This helps provide visual appeal for visitors arriving from Google and may also help improve your rankings on Bing and Yahoo. 
Increase Website Traffic with our Digital Marketing Agency
As a top Houston internet marketing agency, our team at Bizopia is here to help your business get results online. We're here to provide our digital expertise to help you achieve your company's objectives. Our team offers total solutions, from website design to ongoing search engine optimization and social media efforts to help you dominate the competition online. Get started today by calling us at (832) 327-3230!