June 29, 2022
In today's world, it's essential to leverage digital marketing for your business. Many purchases now begin with a simple search on Google or other search engines. If your company's website doesn't show up for searches relevant to your business, you are losing out on customers. One way to improve your results is to invest in Houston SEO services, which aim to help you rank higher on search engine results pages (SERPs).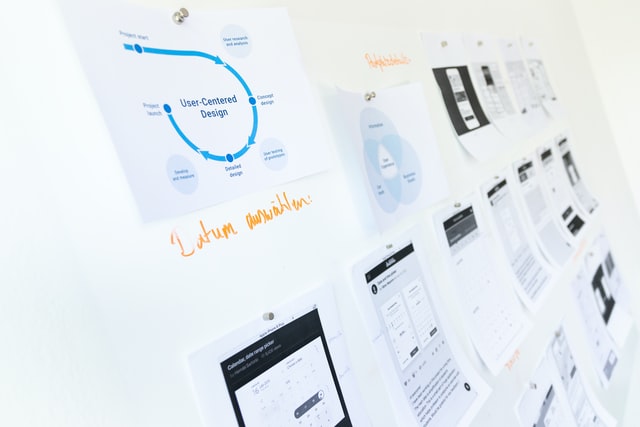 Of course, nothing exists in a vacuum, not even Houston SEO strategies. That's why our team looks at your competitors to help create a complete strategy for your business. In this article, we'll explain some of the benefits of doing competitive analysis for your SEO competitors. We'll also go over some of the things we look at when conducting this analysis.
What is Houston SEO?
First, it's important to define Houston SEO. SEO stands for search engine optimization. It is essentially making your website easier for search engines to read and rank for relevant search terms and keywords. There are many components to SEO, ranging from creating quality content that users want to read to coding your website in a way that makes it more search engine friendly. 
There are also many different "markers" for SEO services. For instance, how much organic traffic goes to your site and how highly you rank on SERPs for your core keywords. This information helps you know when Houston SEO is working for your website.
Why Is It Important to Look at Your Competitors' Houston SEO Strategies?
Analyzing your competitors' SEO strategies and results is a great way to get started with search engine optimization for your business. If you've never had SEO work done for your website (or don't even have a website yet), it helps to know what others in your industry are doing. 
The point of a competitor analysis is not to copy your competitors. Instead, it's to get a sense of what they're doing to determine what is and isn't working for them. This way, we can use this information to create a comprehensive Houston SEO strategy that fits your business, industry, and helps you get the results you need. 
SEO competitive analysis can help with everything from identifying potential target keywords for your business and what types of content you need to determining how much competition you will have online. 
Things to Consider for a Houston SEO Competitor Analysis
During an SEO competitor analysis, there are several things to look at and consider. Our team analyzes many different things about your competitors to ensure we have the right strategy for your company's website. Some things we evaluate include:
Look at their Houston SEO Keywords
Keywords are an important part of your Houston SEO strategy. These are the words and phrases you want your website to show up for in searches. Keyword research is a critical part of finding success online and boosting your online visibility. Getting data about the keywords your competitors are targeting can help identify other keywords you should also target. It also helps show which keywords are too competitive and may not offer high ROI for your business.
It's also important to look at how competitors in the industry target those keywords. For instance, blogging is a great way to support your keywords and provide your audience with the information they need. If most of the successful businesses in your industry use a certain type of content, then there's a good chance that you should, too. With your business' own flair, of course.
Identify Your Competitive Advantages
When our Houston digital marketing agency performs a competitor analysis, we also look for things that make you stand out against your competitors. This helps us craft the right message for your audience of why they should choose your company instead of another. In addition, it helps us create a clear value proposition for website visitors. These help people understand your competitive advantages and take the next step, whether you want them to call you, fill out a form, or purchase a product online.
How Much Does the Industry Know About Houston SEO?
Search engine optimization is important for basically all industries. However, some industries are more knowledgeable and up with the times than others. When designing a Houston SEO strategy for your business, we look at competitors to see how well-versed they are in search engine optimization. Knowing whether it's a highly competitive landscape online or whether your industry is still somewhat in the dark regarding SEO is also helpful and can change how we approach your online marketing strategies. 
Find Weaknesses in Their Strategies
Another reason our digital marketing agency analyzes your competitors' SEO is to find weaknesses that we can use to your advantage. We look for anything that can give you a leg up against your competitors. For instance, maybe your largest online competitor has neglected some important keywords for your industry, or maybe they don't have a lot of content to support their keywords. Once we know your competitors' vulnerabilities, we can use them to create a strategy that addresses those common weaknesses to help you outrank those other businesses.
Look at User Experience Gaps for Good Houston SEO
One common flaw we see in many business websites today is poor user experience (UX for short). Even if your industry is pretty knowledgeable about needing Houston SEO, they may not know that Google and other search engines prioritize sites that offer good UX in both content and design. 
Another way we can help you beat the competition is by making your website user-friendly. Our experts analyze your competitors' websites to see what's lacking from a UX perspective so that we can use it for your website. For instance, many websites have difficult to use menu structures that make it hard for a user to navigate to different pages on the website. Instead, we'll create a menu for your site that makes it simple and intuitive for people to click around, learn more about your business, and convert to loyal, life-long customers. 
Our Houston Digital Marketing Agency Does Competitor Analyses For You
As you can see, SEO competitor analysis is a pretty extensive process. It also requires a lot of professional tools and insight. As a top Houston digital marketing agency, we're here to take care of all of this for you. We'll help you save time and maximize your marketing dollars through more effective strategies. Working with us makes digital marketing simple, affordable, and successful for your business.
Choose Bizopia For All Your Digital Marketing Needs
Our experts at Bizopia are here to help with all your online marketing needs, from building you a new website to managing your social media. We work with businesses throughout the Greater Houston area to enhance their image online and connect them with their customers. Our team is here to help you get results and meet your digital marketing goals. Get started now with a free website and digital marketing analysis from our team to learn how we can help you achieve better results.