August 27, 2021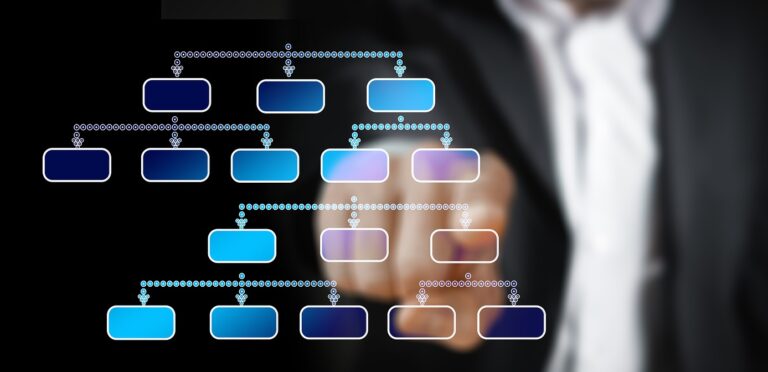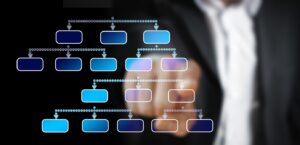 You may have heard of a sitemap before, but did you know that it's important for Houston search engine optimization? Sitemaps can act as a roadmap to your site for both people and search engines. Let's discuss what a sitemap is, what they do, and how they can help improve rankings and indexing for your site. 
Sitemaps Can Help Houston Search Engine Optimization
What many website owners don't realize is that sitemaps can help with search engine rankings. In fact, Google has said that most websites can benefit from a sitemap and it certainly won't harm your rankings. 
Google webmasters recommend having a sitemap for:
New websites

Large websites

Sites with a lot of content that isn't well-linked

Websites with a lot of rich media like photographs and video
As you can see, the majority of websites fit at least one of these categories. 
However, sitemaps aren't just for Google and other search engines. They can also be an important tool for your website visitors. For instance, a visitor on your website might want to find some very specific information. Since a sitemap lists every important page on your site, they may visit it to find the page they're looking for. Google also gives preference to sites with good user experience, which is another reason to consider how sitemaps help your users. 
Sitemaps can also offer a lot of value during a website design or redesign process. Creating a sitemap template helps when creating content, designing pages, and creating a main menu for your new site. You can think of the sitemap draft we draw up for your new website as blueprint for your website. 
What is a Sitemap?
You might already know what a sitemap is, or at least have a vague idea. However, it's necessary to define specifically what we're talking about and how sitemaps relate to Houston SEO. In its most basic form, a sitemap is a list of pages on your website. 
Sounds pretty straightforward, right? Well, there are actually two main types of sitemaps: one for search engines and one for website users (and also search engines). We'll talk more about these in just a minute.
Another important thing to note is that a sitemap should really only include pages you want website visitors to land on after a search. Sitemaps should also categorize the pages and help organize every single page on your website to make finding information and navigating to each page easy and intuitive. 
Now, let's get into the different kinds of sitemaps: XML and HTML. 
XML Sitemap
An XML sitemap is a sitemap specifically for search engines. The website user should never really see this sitemap. Yet, it's a vital tool for Houston search engine optimization. This is a file that lists all the URLs for the important pages on your website. You can submit XML sitemaps to Google and other search engines. This file serves as a clue to which pages you think are worthy of indexing and showing to searchers.  
An XML sitemap will also show other information, such as how often the pages are updated and the last time they were updated. This information can help tell search engines how often they need to come back to your website and update their index for your web pages.
HTML Sitemap
By contrast, an HTML sitemap is often called the "user sitemap." However, don't be fooled, HTML sitemaps aren't just for humans, they can also be helpful for search engines. HTML sitemaps are generally a page on your website with clickable links to every page on your site. This is different from your main navigation at the top of your website. For instance, your main navigation usually features on-brand design elements, while HTML sitemaps are a simple list of links. If a user is having a hard time finding the page they're looking for in your website menu, they might check the sitemap to find it. 
However, HTML sitemaps for your website are also a great tool for search engine spiders. You see, search engine spiders search for pages on the web by following links. Since an HTML sitemap is a page of only links to your web pages, this can be helpful to search engine spiders as they look for pages on your site. 
Sitemaps Help List Important Pages for Houston Search Engine Optimization
You may have noticed we've talked about listing the important pages on your sitemap. Now, you might be thinking "Isn't every page on my website important?!" Of course they are! 
However, that doesn't mean you necessarily want someone to land on every page after a search. For example, let's say you have a thank you page after someone makes an appointment or purchases something from your website. You don't really want a brand new user to see that page before everything else on your site, do you? A thank you page is important, but not to people searching for your products or services. It's usually only helpful for making someone who's already done business with you feel good.
So, a sitemap should really only list pages that have content that's useful to searchers. In a sitemap, listing only these types of pages and leaving out "utility" pages like those thank you pages or forgot password pages can help you prioritize your website content for search engines and users. It essentially gives them a clue of which pages are the most valuable. A well-designed sitemap can also help give hierarchy to your website, typically by listing your most important pages first and your least important pages near the bottom. 
How Your Houston Internet Marketing Agency Makes Sitemaps Work for You
Does it sound like a lot of work to keep up with both sitemaps and submitting them to search engines? Don't worry, our Houston internet marketing agency does all this for you with our SEO services. We keep everything up-to-date so you don't have to worry about a thing. When you choose our ongoing search engine optimization services, our team goes through your site regularly to not only keep sitemaps updated but also look for other issues that can hurt your search engine rankings, like links from low quality or spammy websites or slow load times. 
Comprehensive Houston Search Engine Optimization Services for Businesses
Need a partner for your digital marketing efforts? Our team of experts at Bizopia are here to help you get results on the internet for your business. No matter your industry or needs, we offer innovative strategies to help you find success on the internet to increase traffic and business for your company. Your goals are our goals when you choose us for your needs. Whether you're looking for a website redesign or some help with social media and search engine marketing, we have the solutions you need. Fill out our free website and marketing evaluation now to learn how your internet marketing efforts can improve!