October 30, 2020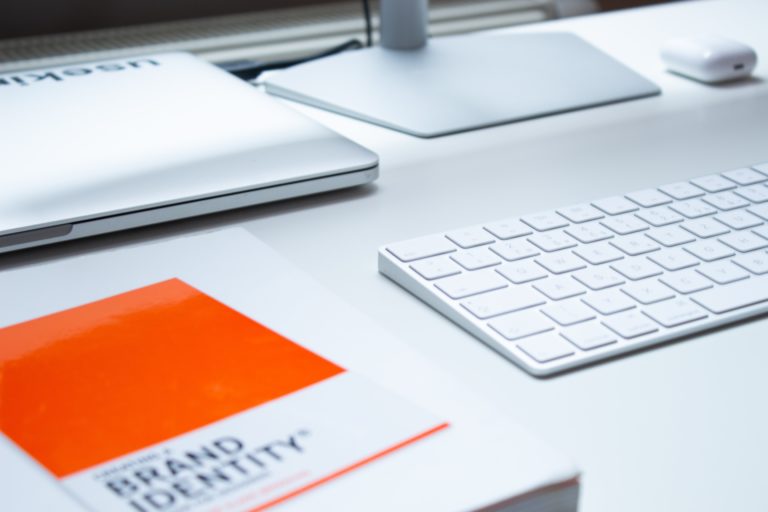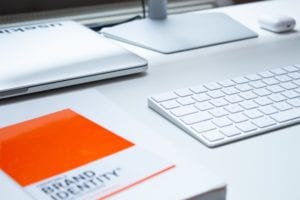 What's in a name? It turns out quite a lot. Your company's name affects Houston search engine optimization in many ways. The name of your brand and website helps Google rank you on search engine result pages. With the wrong name, your marketing may not be as effective as it could be. Therefore, it's important you choose a name for your company wisely. Learn more about how the name of your business impacts Houston search engine optimization results and how to choose a name that will help people find you online.
Company Name Affects Your Houston Search Engine Optimization Strategies
The name of your company will be everywhere in your website, social media, and your traditional marketing strategies. Think about it – your name will probably be on every single page of your website. Because it's featured so heavily, search engines are likely using that information to rank your site. Therefore, you should consider your Houston search engine optimization strategies when naming your startup company.
For example, say your company offers digital marketing services. You might think naming your company "The Digital Marketing Agency" might help your Houston SEO efforts. However, many others use that key phrase throughout their websites, meaning you will likely get lost in a sea of information about digital marketing. A unique, descriptive name can help search engines rank your website and also help your customers find you online. Therefore, learn how to choose the right name for your company to help your online marketing strategies.
Choosing the Right Name for Your Brand and for Houston Search Engine Optimization
So, how do you choose a name for your company that helps your Houston search engine optimization efforts? There are a few tips that can help you through this process. First, remember that your name should be anything but generic. Make up a new word, use an unusual spelling, or come up with a unique phrase for your brand's name. Your company's name should be completely distinctive from anyone else, especially others in your industry.
Start by coming up with a list of names you like with these tips in mind. Then, you'll need to do some research to make sure the name really is distinct. Search for the names on your list to learn if there are other companies with your name or if the term yields a lot of results. Anything with under 2,000 results can be a great name for your company, as long as the results don't bring up competitors in your area.
Additionally, make sure you will have access to domain and social media accounts under that name. This way, you'll have no issues later down the line after your  website is complete and you're ready to set up a URL and start marketing online. Once people know your brand, it's pretty common to simply type your brand's name with a ".com" added to the end. Therefore, you want to ensure you have access to that domain name. In the same vein, you should choose a name that is short and easy to spell.
Should I Change My Company's Name for Houston Search Engine Optimization?
What if your current brand name doesn't fit these tips? Should you change your name? In most cases, the answer is no. If you've already established your company under a certain name, rebranding can be counterintuitive. Changing your name just because it's more SEO friendly can undermine your current online marketing. If you must rebrand under a new name, then there are a few things to keep in mind.
Domain Names
Remember how we said you should have access to a domain name that matches your brand's name? The same is true during a rebranding session. For example, before changing your name from The Digital Marketing Agency to Bizopia, you should check whether that domain name is available. Once you have access to the domain name, your website team must set up redirects so that people who type in your old URL will end up on your new website.
Updating Online Information
Another thing your digital marketing team must do to help after renaming your company includes changing your company's name on social media platforms, search engines, and anywhere else your information might appear. This can be a lengthy process but is essential for your search engine rankings.
Search Engine Rankings & Traffic
In many cases, renaming your business can mean starting your search engine optimization efforts from scratch. Even if you were to copy all the content over and paste it into a new website with your new URL, search engines will still likely rank you lower than your old website. This can also cause a dip in your website traffic. Therefore, before changing your brand's name, it's important to make sure you are prepared to drop lower in search engine results pages and receive less traffic to your website.
Letting Your Customers Know
Another important part of rebranding is letting your current customers know about your name change. This is an often-forgotten step that can make you lose out on business. Skipping this step can make your customers believe you went out of business. Therefore, you should update your customers via social media, email campaigns, a quick letter, or in-person, depending on what will be most effective for reaching your customers.
Experienced Houston Digital Marketing Agency
Whether you are starting up your company, need to rebrand, or just need a better digital marketing strategy, our team at Bizopia is here to help you achieve your business objectives. As a Houston digital marketing agency, we provide businesses with advanced, proven internet marketing services to help them enhance their online presence. Our team helps you with website design, search engine optimization, social media marketing, and pay per click ads to help you achieve your business goals. We work with businesses of all types and sizes and bring decades' worth of experience to the table for your online marketing strategies. Take advantage of our free website analysis and call us today at (832) 327-3230 to talk to one of our professionals about our digital marketing solutions. We are here to serve you.