October 5, 2022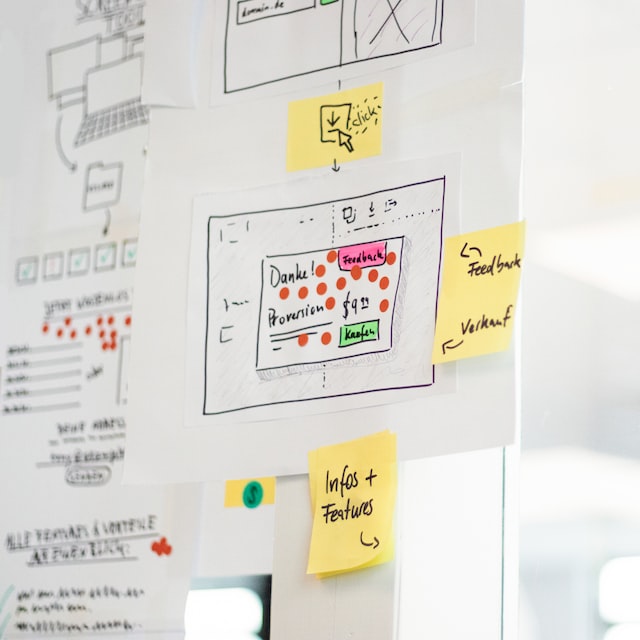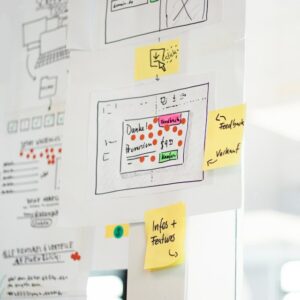 Redesigning your business website is exciting, but it will take a lot of coordination with the Houston digital marketing agency you choose for the job. Our team takes care of many different elements of a website design project so you can focus on other things. However, there are many things that we need from you to really get started and design the best website possible for your company. In this article, we'll discuss why having a website is important, when to redesign your website, as well as our checklist for things to get beforehand to ensure the process goes smoothly. Read on for our ultimate guide and checklist for your website redesign project.
Why Work with a Houston Digital Marketing Agency for a Website Redesign?
If you're ready to redesign your current website (or design a brand new site) for your business, make sure you choose the right Houston digital marketing agency for the project. The team you choose is your partner in creating the right website to get you more leads and business. The quality of your website can have a huge impact on your company's success, or lack thereof. 
Website design is not a DIY project. Many businesses go wrong by thinking they can do it themselves with a template and a few hours. However, those websites aren't likely to give you the results you want. You need a team with experience and knowledge to make sure you're putting your best foot forward on the internet, including the right design, code, copy, and functionality. 
When to Redesign Your Website
There are many reasons to redesign your current website. Some of the most common include:
It's Outdated:

If your website looks old or outdated, then it's not doing you any favors. It might even be driving potential customers away. Your website should look and function like any other modern site. 
You're Not Getting Results:

Your website should be your biggest salesman. If you're not getting leads, traffic, or other results, then you might need to start from the drawing board and get a new website.
You've Rebranded:

Your website should match your other branding efforts. If you've rebranded or changed your brand identity in some way, then you probably need a new website to match. 
Your Focus or Goals Have Changed:

Another reason to contact our Houston digital marketing agency for a

website redesign

is that your business has changed, whether in its goals or in its focus. For instance, if your main goal is to increase brand loyalty but your website is built to get new leads, then that's something that necessitates a new website. In the same fashion, if you now focus on one service more than another, you might need a website redesign to give that service more real estate so your customers and Google understand your priorities.
Why Every Business Needs a Well-Designed Website
Every business needs a website. It's a modern necessity. Therefore, you should contact your trusted Houston digital marketing agency for a new website whether you need your current one redesigned or you've never had one. 
Having a well-designed website has many benefits for your business. For instance, it gives your company credibility and makes a great first impression. 
It also allows you to get more leads. Good websites attract website visitors. With more traffic comes more brand awareness and interest in your products or services. So, your website is a great way to increase revenue and offers great ROI. It also provides a place for you to send potential customers, whether through social media links or from business cards you pass out.
Let's not forget that your website can empower people to find information they need about your business. In many cases, people who have a question about your business will try to find the information on your website. For example, some common questions they might try to answer through an online search include what your hours are, whether you offer a certain product or service, and how to contact you for inquiries. Rather than tying up your phone lines for these questions or missing out on business, provide people with a website where they can do their own research on their own time.
Checklist from Our Houston Digital Marketing Agency to Get Ready for a Website Redesign Project
So, what does your internet marketing agency need from you to redesign your website? There are several things we'll need so that we can create the website design, code, content, and also future digital marketing strategies for your business.
We'll let you know any specifics during our website kickoff meeting for your business. However, here is a general checklist of things to gather or think about before our meeting:
1. Define Your Goals
The first thing to do is define your goals. Ask yourself why you're redesigning your website. This is a great place to start so that we can really hone in on what we need to accomplish. 
In a similar vein, also consider what your objectives are for results. For instance, do you have certain performance metrics that you want to hit? Some common ones include achieving high rankings for your core keywords on Google and other search engines and getting more conversions from your website. Let us know what your goals are and we'll help you accomplish them.
2. Prioritize Your Offerings
We know that every product or service you offer is important for your business. However, the reality is that there needs to be some prioritization for your website. Both website visitors and Google read from top to bottom and left to right, so anything near the top will naturally get a little more focus. 
In most cases, we'll ask you to prioritize based on your biggest money makers. Make sure you know where most of your revenue comes from so that we can make that a focal point of your website and help you achieve even more success.
3. Check Your Current Website for Accuracy
When you already have a website, our Houston digital marketing agency will leverage the information there to inform your new site. So, it doesn't hurt to go through and check for accuracy. Here are some key things to look for:
Is there outdated information like certifications, recognitions, or capabilities?

Are there things listed that you no longer offer?

Are there offerings that are missing from your current website that we need to add?
Let us know if anything needs to change so we can make it happen for your new website.
4. Find Websites You Like to Serve as Inspiration for Your Houston Digital Marketing Agency
Our team is hyper-creative and experienced at designing websites from scratch. However, it helps to have a little inspiration to understand what you like so you'll be proud of your website's design. So, cruise the internet a little bit and look for websites that you like. This includes both visuals and functionality. Compile this list and have it ready to send before, during, or right after our kickoff meeting.
5. Make a List of Your Key Competitors to Help your Internet Marketing Agency Research 
Another thing that helps our team is knowing who your competitors are. We'll do competitor research for Houston SEO to see what opportunities are there, what keywords are relevant, as well as what makes you different from other similar companies. However, it helps to know who you see as your competitors and what they're doing with their online presence as well.
6. Define Your Competitive Advantages
Our Houston digital marketing agency is here to help you increase visibility online and showcase your business. Part of this is making it clear what your competitive advantages are to persuade people to choose your business instead of your competitors. Take a moment to really define what makes you different. This can be a sentence, a paragraph, a bullet list, morse code… whatever format you want. Our content wizards will take this information and present it on your website in an effective, results-driven way.
7. Determine Who Your Target Audience Is so Your Houston Digital Marketing Agency Can Focus on Them
Once again, our teams will research target audiences for you based on your competitors and industry information. However, any insight you give us helps us along the way. Think about who your target demographic is and let us know. Every business has a specific target audience and we're here to focus your digital marketing strategies on those prospects. If you're struggling with this, just think about your typical customer: how old are they, are they typically one gender over another, what kind of background do they have? All these questions help us refine your website to capture  the right people.
8. Gather Content Assets for Your Houston Digital Marketing Agency to Use on the New Website
Now is the time to go through all your files and find anything that might be helpful to put on your website. Find things like logos, pictures, videos, brand style guides, lists of awards or recognitions, etc. and get it all ready to send to our team. The more we have, the better, as our team will be able to choose the most valuable content assets you have and utilize them effectively on your new site. Anything we don't use is also great for later use for social media posts, so don't worry about sending us too much. There's really no such thing.
9. Choose Your Organization's Main Contact(s) for our Houston Digital Marketing Agency
During your website redesign project, our Houston digital marketing agency will reach out for several things, like approval for sitemaps, content, and site design. We might also have questions and clarifications as we go through the process. It really helps to designate one person or a team of people to specifically be our contact so nothing falls through the cracks or gets delayed.
Digital Marketing Solutions for Your Business from Bizopia
If you need a new website and digital marketing for your business, our team at Bizopia is here to help. We offer over 20 years of experience and have helped countless businesses increase search engine rankings, website traffic, leads, and brand loyalty through our services. Our experts provide total solutions for digital marketing, from website design and SEO to PPC advertising and social media marketing. We are here to make digital marketing easy and effective for your business through our tried and true processes. Get started today with a free website analysis to see how we can improve your online visibility.