April 5, 2021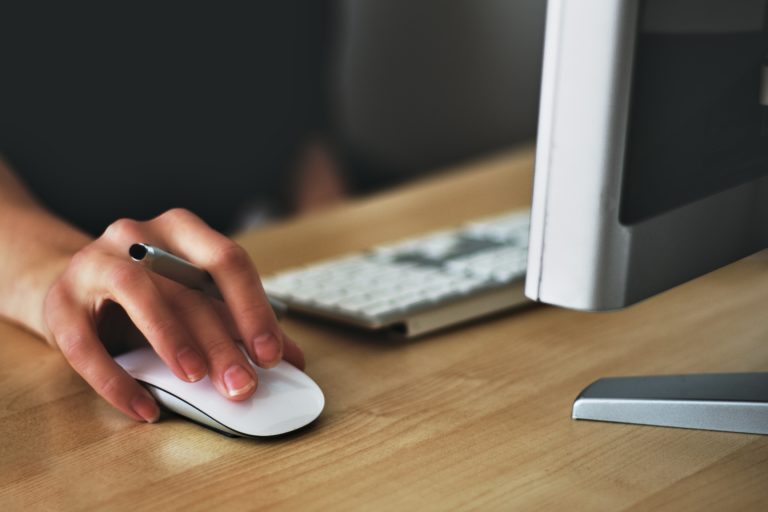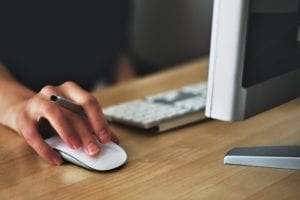 Did you know 45% of small businesses use paid ads as part of their marketing strategy? If you're not taking advantage of this lucrative inbound marketing strategy, our Houston digital marketing agency is here to help. Learn what PPC is, why PPC management from digital marketers is so important, and how to get the most from your company's paid ads. 
What is Houston PPC?
What exactly is Houston PPC? Basically, it's internet advertising where you only pay for people interacting with your ad. Interaction can mean many different things, but most commonly it's people clicking on your company's ad or seeing your ad for the first time. 
Pay-per-click is a cost-effective way to promote your business and offers immediate results. Most companies combine SEO and PPC services from our Houston digital marketing agency as part of an overall internet strategy. 
Paid ads involve a lot of different elements, but the end goal is to customize them to maximize your return on investment. This includes things like picking the right keywords, defining audiences, and providing high quality ad copy that encourages people to convert.
There are also many different paid ad channels to choose from. Some of the biggest ones include Google Ads, Facebook Ads, and Twitter ads. 
Google Ad Creation and Management from your Houston Digital Marketing Agency
Google processes over 40,000 searches every second, making it a great channel to advertise your business through. Paid ads on Google generally appear at the top and bottom of search results pages. 
For Google PPC ads, you bid on keywords relevant to your business based on the cost per click (CPC). Then, Google shows your ad to people who are searching for things related to your ad. The ad itself includes a headline, a URL, and short ad copy. 
One key thing to understand about Google Ads is your ad's quality score. Quality score can affect how much you're paying per click and the position of your ad. Quality score includes things like click through rate (the number of people who click on your ad versus the number of people who see the ad), ad relevance, and landing page quality. 
Even if you bid highly on keywords, Google may still penalize your ad for low quality score. People may not see your ad as often and you'll also likely be paying more for each lead. That's why ad optimization is so important. Ad optimization from your Houston digital marketing agency can help improve quality score for better ad position and also to help keep costs low for your company. 
Facebook Ads
Facebook ads are similar to Google ads. You'll choose your budget, put in some parameters, create your ad, etc. However, there are a couple of differences. First, instead of keywords, the focus for who sees your ad comes down to your audience. Audience includes things like age, gender, and interests.
In most cases, your business will pay for what is known as CPM, or cost per mille. This is essentially the cost for every 1,000 impressions (or first appearances on the person's screen). 
Because these ads are driven primarily by audience, it's important to define who you want to target. Creating a buyer persona can be a great place to start. Consider who your ideal customer is to help with this process. Our Houston digital marketing agency can help nail down these specifics to help you target the right audience on your Facebook ads. 
Twitter Advertising
Much like Facebook ads, Twitter ads also help advertise to social media users. There are two main types of Twitter ads: promoted tweets and promoted accounts. Promoted tweets look just like normal tweets, but feature the word "promoted" in the left corner. They appear right in the person's Twitter feed. With promoted accounts, your twitter page appears in the person's "what to follow" feed. 
With Twitter, what you pay for your ads comes down to the objective you set for the campaign. Objectives include things like clicks, conversions, engagements, and follows. Once again, you'll need to really hone in on the audience that will get you the most leads for your Twitter ads. 
Results-Driven PPC Management from your Houston Digital Marketing Agency
So, what exactly does your business get from paid advertising services? The short answer is we create, manage, and optimize your ads for maximum results. 
First, we get to know your company and your overarching goals. We'll also talk to you about who your ideal customer is and your budget. Then, we'll discuss the specific goals of your ad, such as the service you want to promote and whether you're more interested in brand awareness, conversions, or re-targeting old customers. 
Depending on your goals, we'll offer recommendations on the right channels for your ads. For example, if you want to target younger audiences, we may recommend doing more paid advertising on Twitter compared to Facebook based on the average age of the users. Seemingly small decisions like these can have a major impact on how effective your campaign is. 
Our team uses advanced keyword research tools to choose relevant keywords based on relevancy and bid amounts. We also create compelling headlines and copy that encourages people to act. 
However, this isn't a set it and forget it type of service. We also monitor results and make adjustments as needed to ensure you're getting the most value for your marketing dollars. This includes looking at your competitors, monitoring keyword effectiveness, and adjusting copy and parameters on an ongoing basis.
Why Outsource Paid Ad Management to your Houston Digital Marketing Agency?
There are many reasons why it makes sense to work with your Houston digital marketing agency for your PPC campaign. 
Here are some common reasons businesses choose PPC services:
You're new to paid ads

You don't have in-house resources for PPC management

You want the best ROI for your Houston PPC campaigns
In many cases, it's much more cost-effective to work with our Houston digital marketing agency to create an ad campaign. Why? First, you won't have to build an internal PPC team (or take current employees away from their core tasks). 
Also, we have the experience and industry knowledge needed to optimize your cost per click. Our team helps save you money by making sure every penny is well-spent toward promoting and growing your business. 
Proven Solutions from Bizopia Internet Marketing Agency
When you work with our internet marketing agency for PPC optimization and management, we do several things to help maximize return on investment for your campaign, including:
Keyword analysis

Paid ad channel strategy development

Competitive analysis

PPC testing

Metrics monitoring

Optimizing ads and campaign parameters
For results-driven, expert services, choose our Houston digital marketing agency for all your online marketing needs. Our team of experts at Bizopia are here to help you grow your business and increase sales and revenue. Get started today by calling us at (832) 327-3230 to discuss your needs with our specialists!