September 3, 2021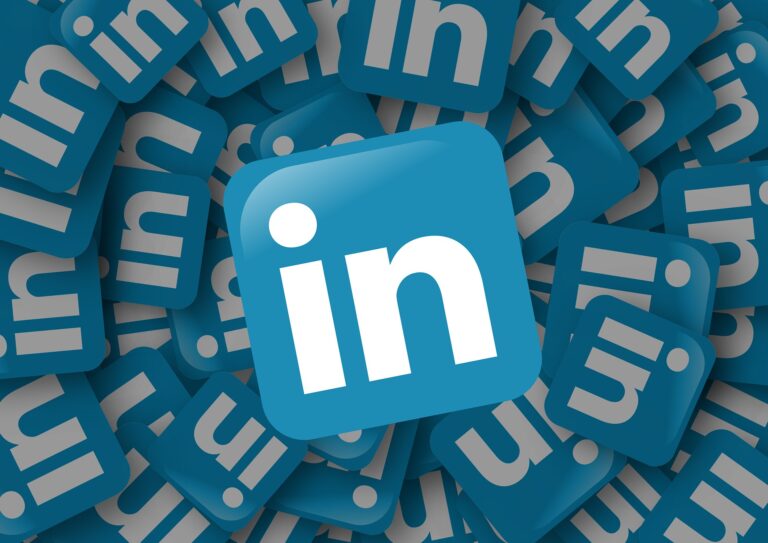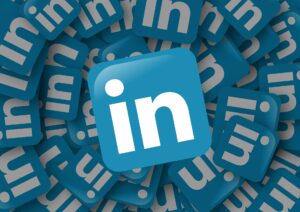 Looking for more leads for your business? Our Houston digital marketing agency may recommend LinkedIn marketing to help! LinkedIn is an often underrated and underutilized tool for online marketing that can help boost your business and help with search results. So, let's talk about LinkedIn and the amazing results it can produce for your business.
Why Might My Houston Digital Marketing Agency Recommend LinkedIn Marketing?
There are plenty of reasons why your business should be using LinkedIn as a marketing tool. For instance, you can find most of your target audience there, especially if you're a B2B company. LinkedIn is a site for professionals, and most people spend time tailoring their personal profiles to help advance their careers. 
It's a common misconception that LinkedIn is primarily for recruiting and hiring. While it's a fabulous tool for this, that's not all it can do. In fact, LinkedIn may just be the key to unlocking huge potential sales. However, having a profile isn't enough, your company needs to be active and engaging to gain any traction with this one-of-a-kind social media platform. Sound like it'll require more resources than you have? That's where our Houston internet marketing agency can help. We can take care of LinkedIn marketing and other online strategies for you.
What is LinkedIn Marketing?
First, you might be wondering what LinkedIn marketing is. Essentially, it's social media marketing using LinkedIn, a professional social platform. If you haven't heard of LinkedIn, you might have been hiding under a rock for the last several years, but we can help you get up to speed quickly. 
LinkedIn is primarily career and industry driven, with professional profiles for individuals as well as companies. Just like you might go to Facebook to see what your old friends and family members are up to, LinkedIn is where you go to learn more about industry trends, career opportunities, and businesses. 
LinkedIn marketing is a way to use this platform to promote your business. It's especially key for B2B companies, as most decision makers, professional influencers, and C-level executives have a LinkedIn page. Therefore, you can effectively target the people that might need your products or services. In fact, studies show that an estimated 80% of B2B leads come from LinkedIn. Now, don't think that you're off the hook for LinkedIn marketing if you're a B2C company – individuals are on LinkedIn, too, so you may still want to utilize this online marketing tool. 
How is it Different from Houston Social Media Marketing on Other Platforms?
There are some notable differences between LinkedIn marketing and Houston social media marketing on other platforms like Facebook and Instagram. Perhaps the most obvious is that it's mainly for professionals, which means you probably don't want a lot of jokes or emojis on the platform. Clean, relevant, and purposeful content is the name of the game for LinkedIn. While on other platforms funny or tongue-in-cheek posts can be incredibly effective, they're usually not the right fit for LinkedIn audiences. 
Instead, LinkedIn is a common place for thought leadership. This buzzword has gotten a lot of attention lately, but a lot of people aren't really clear on what it means. Essentially, thought leadership is where industry leaders share innovative and insightful answers to the industry's biggest questions, trends, and topics. Since LinkedIn is the place for professionals, you can see why it might be a great place for talking about industry-specific topics. 
LinkedIn Marketing from Your Houston Digital Marketing Agency: Tapping into B2B Leads
So, how can LinkedIn help you increase leads for your B2B business? Essentially, you can make connections and educate target audiences that have a say in companies that may need your products or services. In most cases, most B2B purchase decisions go through a lot of discussion and research. Often decision makers look at multiple pieces of content before making a purchase. Sharing useful content on a social media site where decision makers are can help set you apart from all the other businesses out there in your industry. 
Now, most businesses today do have a LinkedIn page, but it might not be optimized for lead generation. Most usually set it up in a way that helps attract talent, but not customers. If your goal is lead generation, then this strategy probably won't be very effective. Instead, our experts can help set up your page to speak to the audience that wants to purchase from you. Talking to your target audience and providing them with relevant, useful, and engaging content is a great way to help make LinkedIn work for your business.
How Your Houston Digital Marketing Agency Helps with LinkedIn Marketing
So, what does our Houston digital marketing agency do for your business if you're interested in LinkedIn marketing? Really, we do anything we need to to help you get results. You set the goal and we get to work with anything you need. Some common things we do include setting up the page, posting regularly, and making connections with your customers. 
Setting Up Your Page
What if you don't have a LinkedIn page for your business? What if it's not completely filled out? No worries here. Our Houston social media marketing experts can help with page creation and completion. We go through and make sure that your LinkedIn page is fully optimized for lead generation. This includes having a clear call to action for your leads and including keywords that they might be searching for. 
Posting Regularly
Of course, no matter how great your company's LinkedIn page looks, it won't gain any traction if you're not active! Therefore, our social media specialists craft high quality content to post regularly. This can help keep you in your followers feeds and help you gain more followers that may turn into leads. Each and every post for your company's page is based on years of social media experience and data to help you get results.
Building Relationships with Your Current and Future Customers
Let's not forget one of the most important parts of social media marketing: being social! This means responding to comments, questions, and generally making connections between your brand and your customers and followers. Our team gets people talking about your company and responds so they feel heard. This can create loyalty that may just turn into your biggest sale to date and ongoing business for your company.
Leading Houston Digital Marketing Agency for Businesses since 2001
If you're looking for innovative internet strategies to help you compete in an increasingly demanding market, contact our experts at Bizopia. We've been helping businesses just like yours for over 20 years find success on the web. We are a leading digital marketing company that can help with all your online strategies, from social media marketing to website design and search engine optimization. Contact us now for a free website and digital marketing analysis for your company.