October 5, 2023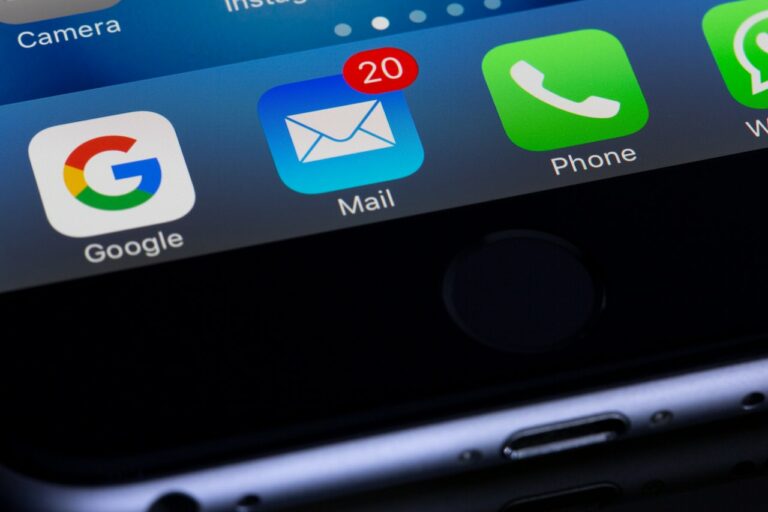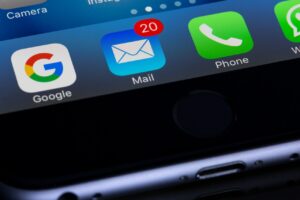 If you are looking for an effective way to capture leads and increase sales, work with a Houston digital marketing agency to develop an email marketing campaign. Email marketing campaigns are a reliable, powerful tool that Houston businesses can use to attract new customers and help retain existing ones.
By leveraging the power of email marketing, you can reach out to your audience with targeted messages, offers, or promotions—anything that is relevant to your business model. According to one industry study, email marketing is up to 40 times more effective than social media. It's also affordable, easy to use, and quick to implement.
Let's look at what makes email marketing such an effective solution for local businesses, as well as some tips on how to maximize the success of any email campaign for true business growth results! To learn more about how a digital marketing agency can help grow your Houston business, contact our team today.
Digital Agency: Email Marketing in Houston is Still Relevant
Despite the meteoric rise of social media in recent years, email marketing has stayed consistent and relevant, and for good reason. Not only is it an affordable option for sending out promotions and advertising campaigns, but it's also an effective tool for reaching diverse audiences. In fact, according to Hubspot, 86% of consumers would like to receive promotional emails from companies they do business with at least monthly. That's a huge percentage of potential customers who are open and willing to engage with email content regularly, especially since 91% of people access their email at least once a day.
Not all successful marketing strategies need to revolve around flashy and time-consuming social media campaigns. Email marketing, with its reliability and wide reach, effectively delivers results. In fact, email marketing has been shown to be three times faster than social media when it comes to the buying process. So, not only is email marketing more welcomed by customers, it is also more efficient in terms of driving sales.
Customers are Very Receptive to Email Marketing
Unlike traditional outbound marketing, email marketing is a voluntary experience, allowing customers to choose whether or not they want to receive communications from a brand. This approach is refreshing for customers who are bombarded with sponsored ads on a daily basis.
People also tend to trust emails more than social media posts because their direct connection back to the business indicates professionalism and authenticity. This level of transparency creates an impression of respect and trust in the customer.
Studies have also found that people are 82% more likely to open emails that are customized and directed specifically to them. This emphasizes the importance of tailoring your messages to your audience, as it dramatically improves open rates and, consequently, the effectiveness of your campaign.
With high engagement and conversion rates, strategic email campaigns developed by an experienced Houston digital marketing agency are a smart investment for businesses looking to maximize their reach.
Email Can Be Easily Customized to Target Specific Audiences
With so many businesses vying for attention online, you need to be strategic in order to get noticed. By using customized emails to select and share only the most valuable and relevant content with your customers, you help establish yourself as a trusted source while also making sure your message is heard loud and clear.
With its widespread use and ability to target specific audiences, email is the perfect channel for reaching users who are inundated with information on a daily basis.
A Houston Digital Marketing Agency Can Create Email for You
Types of customizable email options you may use in your marketing strategy could include:
Welcome Messages:

These are the first interactions a new subscriber has with your brand. Welcome emails are sent immediately after a customer signs up, providing an opportunity to introduce your brand, offer a warm welcome, and set expectations for future emails.

Anniversary or Birthday Messages:

These emails celebrate a specific milestone or event in the customer's life to help foster a deeper, more personal relationship. They typically include a small gift or discount code to thank the customer for their loyalty.

Newsletters:

A newsletter is a regularly distributed email that keeps your audience up to date with the latest news about your company or industry. It might include a mix of updates, offers, and educational content to engage your customers and maintain their interest.

Limited Time Offers:

Limited time offer emails create a sense of urgency to encourage subscribers to take immediate action. This could range from a flash sale, a special deal, or a seasonal offer.

Abandoned Cart Emails:

These are follow-up messages sent to customers who have added items to their online shopping cart but did not complete their purchase. Abandoned cart emails remind customers of their unfinished transactions and often offer incentives, such as free shipping or a discount, to encourage them to complete the purchase.
Tips for Making the Most of Your Email Campaigns
Here are a few strategies to consider when crafting your email content. By implementing these tips, you can make your business marketing email content as effective as possible.
Segment your subscribers based on their interests and behaviors. This allows you to send more targeted messages that resonate with your audience.

Write great subject lines that entice your subscribers to open your emails.

Personalize your messages to build a connection with your audience and make them feel valued.

Include a clear call-to-action (CTA) that is easy to understand and follow. Putting the CTA in the subject line can also help you increase open rates and encourage readers to take action.

Send your emails at the right time to make a huge impact on open and click-through rates.
Beyond making sure you have great content, it's important to consider the logistics of creating, organizing, and sending your marketing emails. By setting everything up beforehand, you can focus on other aspects of your business without having to worry about manually sending out emails.
Ensure that all emails sent to potential customers are mobile friendly. With the majority of people accessing email on their phones, it's important that your content is visually appealing and easy to navigate on a smaller screen.

Test email links and buttons to ensure that everything is working properly, preventing embarrassing mistakes and maintaining your professional image.

Automating your email campaigns when possible to save significant time and effort.
Platforms for Sending Your Marketing Emails
Some popular platforms include MailChimp, Constant Contact, and SendinBlue, each with unique features that can cater to different business needs. These platforms offer a varied range of tools for designing professional-looking emails, segmenting your audience, analyzing campaign results, and automating your email marketing.
However, managing all these tools and using them to their full potential can be complex at first, and take a lot of time to get fully set up. A Houston digital marketing agency can help you navigate these platforms, optimizing your email marketing strategy to reach its highest potential. They can handle everything from list segmentation to content creation and campaign analysis, allowing you to focus on other important aspects of your business.
Digital Marketing Agency for Houston Businesses – Bizopia
With over two decades of experience in digital marketing, Bizopia is a leading agency in Houston. Our broad expertise enables us to effectively address all facets of your marketing needs, from email campaigns to social media management, SEO, and beyond.
As a local business, we understand the unique dynamics of Houston's market, offering tailored solutions that align with your specific goals and target demographics. Contact us today and let us take care of making your brand stand out in the digital world.