November 1, 2023
Ever wondered about the history of Dia de los Muertos?
Dia de los Muertos translates to the Day of the Dead and is a joyful time that helps people remember the deceased and celebrate their memory. Day of the Dead combines the ancient Aztec custom of celebrating ancestors with All Souls' Day, a holiday that Spanish invaders brought to Mexico starting in the early 1500s. This celebration, which is celebrated mostly in Mexico on November 1 and 2, is like a family reunion—except dead ancestors are the guests of honor.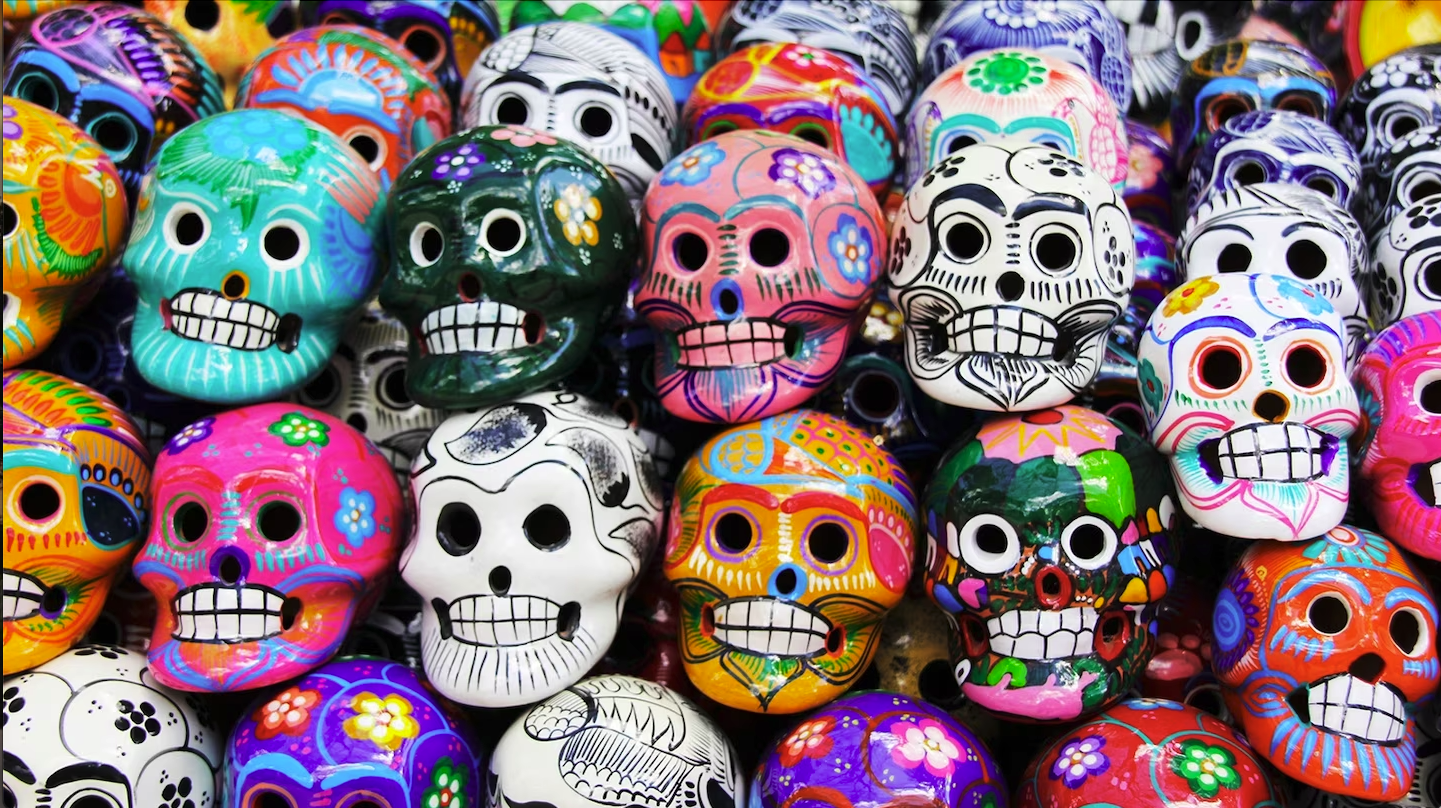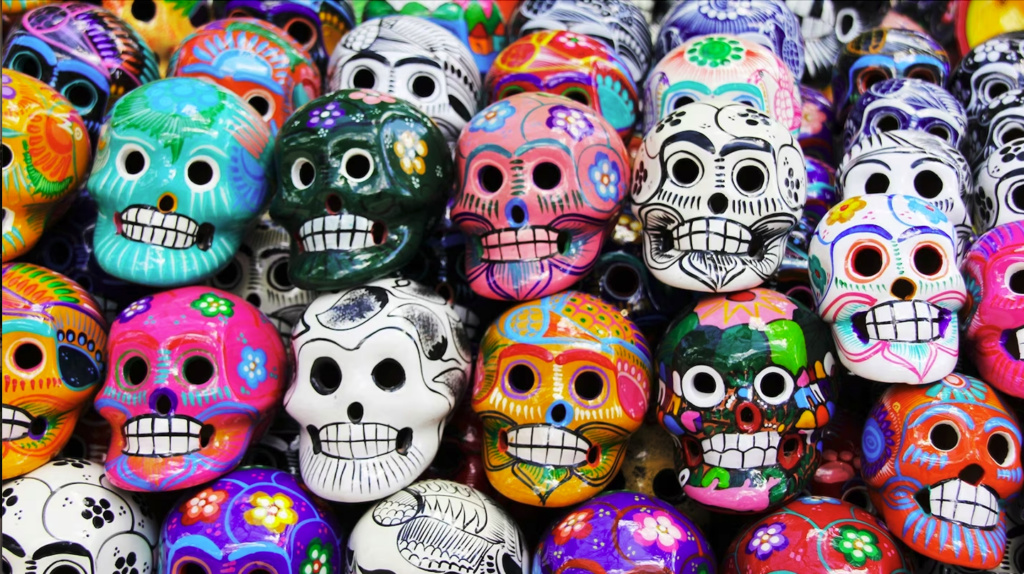 This celebration goes back to the Aztecs, who had not just a few days but an entire month dedicated to the dead. Festivities were presided over by the goddess Mictecacihuatl. The annual rite features skeletons, altars and other trappings of death, but the ancient holiday celebrates life in its embrace of death.
The skeletons are posed doing all sorts of wacky things, such as playing guitar, taking a bath, or making tortillas. Apparently, people aren't the only ones who get to have fun on Day of the Dead!