November 28, 2016
JOB DESCRIPTION: SOCIAL MEDIA MARKETING ACCOUNT MANAGER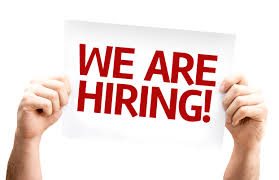 Successful, full service website development and online marketing company is currently hiring for a Social Media Marketing Account Manager. This is a direct hire position. The Digital Marketing Specialist will be responsible for brand development through content creation on applicable online marketing channels for the purpose of lead generation and brand development.
This position is ideal for someone:
Who likes the fast paced agency with an open, office environment feel.
Who is a creative capable of "outside of the box" independent thinking.
Who is passionate about online marketing via social media platforms.
Who understands marketing analytics and ROI economics.
Who thrives in a fast-paced, demanding environment, with multiple and changing priorities while maintaining strong attention to detail.
Who has strong interpersonal and team player skills with an ability to communicate at all levels of an organization both internally and externally.
Who has the skills, knowledge and experience in design and execution of a corporate social media program.
Experience
2+ Years in Online Marketing & in Managing and executing social media marketing platforms
Experience in content creation (creating blogs, news articles, industry-specific articles from conception to completion)
Strong creative, strategic, analytical, organizational and interpersonal communication skills
Responsibilities
Write high-impact, effective social media content and stories aligned to brand development.
Identify brand development opportunities and create campaigns to build a brand's presence across social media platforms
Collaborate with others on the creative team, including copywriters, designers, and marketing managers
Advocate for the client in social media spaces, engaging in dialogue and answering questions where appropriate
Monitor, moderate, interact and answer customer interactions
Create content. Proofread and edit copy on a regular basis
Keep a pulse on the client-specific industries and follow news closely.
Use good judgment in making quick decisions in fast-paced social media market
Maintain knowledge of latest trends, practices, programs, tools and applications evolving in social media
Capable of producing results with minimal supervision and have the flexibility to identify and respond to changing priorities
Job Type: Full Time, In Office.
Job Location: Houston, Texas
Compenstation: Entry Level, Experience considered.
Submit Resume to: Melanie Ledbetter-Remy | [email protected]