April 18, 2012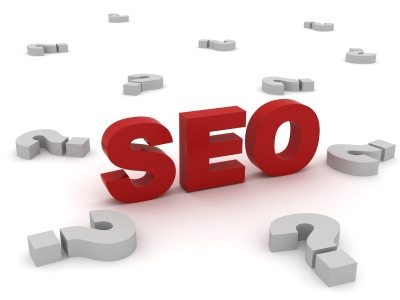 What is Search Engine Optimization?
SEO or Search Engine Optimization is the implementation of an online strategy to increase organic traffic from unpaid sources to the website. A successful SEO strategy achieves higher rankings for the site in search engine results.
How Does A Business Benefit From SEO?
Search engines, such as Google, Bing and Yahoo drive 85% of all website traffic.  Studies show that 79% of search users do not look past the first page of search results and 42% visit the top result only. In essence, to be found today online, a business needs to appear at least on the first page of search results for their keyword or main topic.  Using SEO strategies increases your chances of being noticed by organic search engine traffic and putting your business at the top of search engine rankings.
How is Search Engine Rank (SER) Determined?
The most popular search engine, Google, uses a custom algorithm to return search results relevant to the keyword.  Though the exact criteria used by Google to rank sites is a closely guarded secret, your leading Houston SEO firm, has developed our own SER criteria that moves customers to the top of the search engine results for specific keywords or topics.  We constantly adjust our custom strategy to reflect any changes in the ranking system made by Google, as they accommodate new technology and developments.
Can I Successfully Implement An SEO Strategy On My Own?
The basics of SEO are online for you to attempt and the SEO do it yourself approach can make an improvement in your SER. Many businesses quickly learn that SEO is not a one time set up or design, but requires an ongoing strategy to navigate to the top of SER and maintain that high position.  This requires specialized knowledge and dedicated time to react to the private, frequently adjusted algorithm used by Google.  When SEO is done poorly or incorrectly, Google may disregard the site entirely, leaving your business lost online.
Hiring someone to manage your SEO dramatically improves the online brand visibility of your organizations, which in turn drives potential customers to your brand and site.
How Do I Know The SEO Strategy Is Successful?
Before beginning, we conduct research to create a baseline for organic traffic, develop a strategy and target SER for later comparison.  After the SEO strategy is developed and implemented, the SEO firm tracks the search performance to assess the success of each step.  With the use of advanced analytics, frequent research and other custom tactics the results of the SEO strategy will be measured and tweaked every step of the way to reach that coveted first page or top SER.
How To Get Started?
SEO begins with an evaluation of current SEO strategies for the business including measuring any current success from which a custom SEO strategy may be developed. Once the website is created or redesigned using SEO strategies, other online activities may be recommended, including, link-building, pay per click ads, engaging on social networks, press releases and blog writing are implemented to increase the effective return of SEO.
Bizopia, the perfect place in Houston for web design & SEO, offers free website evaluation to get your business started with a new SEO strategy.