October 5, 2021
Browsed the web lately? If so, you've probably noticed that many websites have similar pages. For example, think about the last few websites you've looked at. They probably all had an about page, a contact page, and pages for different services. Another common type of page to include on websites is a frequently asked questions (FAQ) page. You might be asking yourself if your business also needs a web page dedicated to frequently asked questions. Will it help your Houston SEO results? Can it help your customers? Let's dive right into what FAQ pages can do for search engine optimization and website users. We'll also help you figure out when you might need an FAQ page and where to find questions to answer on it.
Are FAQ Pages Good for Houston SEO?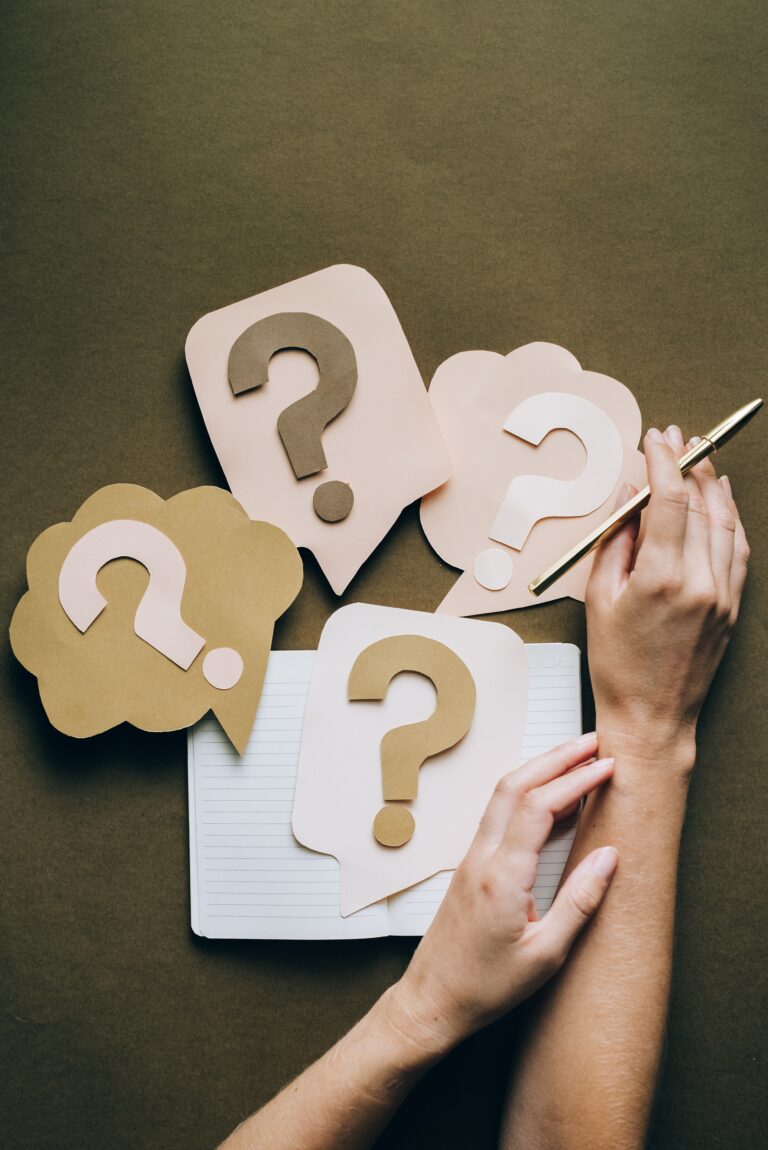 Basically all the content on a website can help (or hurt) your search engine optimization strategies. FAQ pages are much the same. Whether an FAQ page can help your SEO strategies all comes down to the quality of the content and the rest of your website. In many cases, answering frequently asked questions on a page on your site may be helpful for boosting your search engine rankings for related searches. The more high quality content on your website, the better, including on FAQ pages. So, FAQ pages can absolutely help with SEO.
However, if your FAQ page isn't well thought out and actually helpful to users, at best it's superfluous and at worst it could actually harm your rankings by reducing the percentage of quality content on your website. So, this is important to keep in mind for your website. 
How Can an FAQ Page Improve Houston SEO Results for My Website?
Let's talk about why adding an FAQ page to your website might be helpful for your digital marketing efforts. As you've probably noticed about other websites, FAQ pages are a compilation of different questions and answers. Therefore, there are many opportunities to optimize the content for search engines. This can help boost your results.  Let's go over some specific ways our team helps create effective FAQ pages for your website.
FAQ Pages are a Great Place for Using Houston SEO Keywords
One important part of optimizing your FAQ page is including relevant keywords. When you work with our digital marketing agency, one of the first things we do is keyword research. This helps us understand what people are searching for that is related to your business. Including popular and relevant keywords in your content is a great way to help Google and other search engines understand what you do and which searches you should rank for. 
Well, an FAQ page is a great place to use those keywords. This is especially true for long tail keywords, which are longer phrases people search for. Long tail keywords often take the form of questions, like "How do I write an FAQ page?" or "What does an FAQ page do?" As you can see, it can be incredibly easy to include these in an FAQ page and provide answers to those questions people are searching for.
Use FAQ Pages for Internal Links on your Website
Another Houston SEO benefit of FAQ pages is that they offer the perfect opportunity for internal linking. Internal linking is where you create links on one page of your website that lead to another page of your website. These are important, as search engine spiders follow these links to find and index more content. Well, on an FAQ page, you can link to many different pages on your website. 
For instance, in most cases you'll have more in-depth content about a subject on a different page or in a blog that relates to the question on the FAQ page. However, you don't want to write a novel to answer each question. That's not really what people are usually looking for on an FAQ page. Instead, you can provide a quick, concise answer and then link to that heavier content for people that want to learn more. If a search engine spider lands on your FAQ page with lots of internal links, they will have plenty of opportunities to explore your site and index your pages and articles.
How Can an FAQ Page Help My Customers and Leads?
In addition to helping with SEO results and organic traffic, FAQ pages are also important for people on your website. After all, you don't build a website just for search engines! (Also, search engines consider user experience when ranking websites).
This may seem pretty straightforward, but FAQ pages help answer questions that many of your leads have. In fact, there's a good chance that anyone visiting your FAQ page is pretty far down the sales funnel and is looking for pertinent information before giving you a call, submitting a contact form, or taking another step toward doing business with you. If you don't provide important information, those leads may just turn to your competitor instead. 
FAQ pages can be a great extension of your customer service plan. They're available 24/7 and can help answer common questions that otherwise would need a phone call or email to your service team to answer. So, they help website users help themselves, can help drive conversions, and may just take some of the pressure off your team. 
Does Every Website Need an FAQ Page for Houston SEO Purposes?
There are tons of examples of FAQ pages on different websites. It can almost seem like it's compulsory to include on your site. However, it's important to ask yourself the purpose of the FAQ page. Is it to be useful to users and help give search engines info about your website? Or is it just to check off a box to say you have one? Unless an FAQ page is going to add value for your users and your business, it's better to focus on other strategies. Therefore, we don't always include an FAQ page in website sitemaps. 
If you don't have a list of several specific questions that are asked often by leads and customers, then it might not make sense to include in your website. Instead, it might be better to dedicate blog posts and other content marketing materials to provide answers to some questions you think might help your audience. 
What Kinds of Questions Should Go on an FAQ Page?
Not sure if you do have questions that might be helpful to include in an FAQ page? Our team can help you decide through meticulous research. However, some places to look include your sales and service team, competitors' websites, the "related searches" section on Google, and also communications on social media pages. It can also help to put yourself in the shoes of your target audience to think about the questions you would have if you needed this product or service. Of course, if you have a hard time putting on that "hat," we're old pros at it, so don't worry.
Get Help with Your Online Strategies from Our Digital Marketing Agency
Our team at Bizopia is dedicated to making the web work for you. Digital marketing is an important part of any modern business, and we're here to help you create successful strategies to grow your business and achieve your goals. We help with everything from website design and SEO to Houston social media marketing and pay per click ad optimization. Wondering how we can help improve your internet marketing efforts? Fill out our free website and marketing analysis to learn your current strengths and weaknesses.