April 28, 2023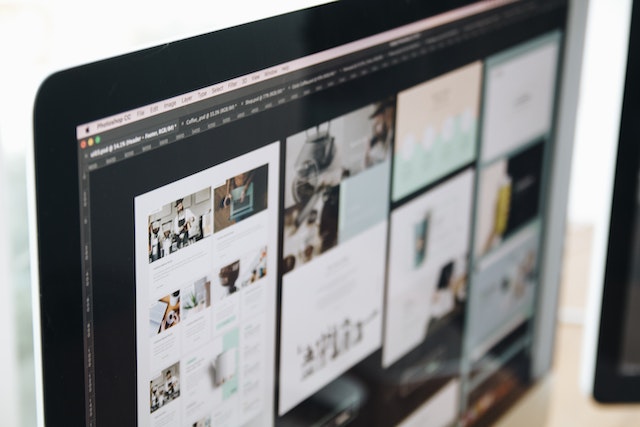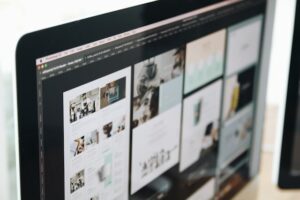 If you're like most business owners, you want to ensure your website is doing its best to help you rank in search engine results. After all, ranking higher can mean more traffic and potential customers for your business. But what many don't realize is that having an outdated website can actually hurt your SEO efforts. Here's a look at why it's important to have a modern website if you want to see real results from your Houston SEO strategy.
Wondering if you need a new website for your business? Get a free website analysis from our experts today.
What is SEO? Why is it Important for Your Houston Business?
Search engine optimization (SEO) is the practice of optimizing a website to deliver more relevant and higher-ranked search results in search engines such as Google or Bing. SEO can improve visibility and target audiences better when you ensure that web pages follow best practices and are structured with appropriate keywords for your business. By constantly monitoring industry trends, site performance, keyword use, competitor research, and more, businesses are able to make sure their websites remain high quality. They'll also maintain a good ranking in search engine results pages. This visibility makes it easier for potential customers to find their products or services, leading to increased online sales or inquiries. Therefore, SEO is an integral part of any successful digital marketing strategy.
You Need a Quality Website for Good Results on Search Engines
SEO can be an incredibly helpful tool for local businesses in Houston looking to gain visibility and reach more customers. Having a website is essential for SEO results. It acts as a critical anchor for helping the search engines find relevant and quality content about the business offerings. Every SEO strategy starts with a professionally designed website that meets search engine optimization best practices. From there, SEO specialists can use tags, text, images, and more to ensure that search engine bots crawl web pages quickly and collect keyword-rich content from them. With all of these pieces in place, local businesses are able to make sure that their websites will be seen by potential customers when they type in specific keywords into any leading search engine.
Signs You Need a New Website for Search Engine Optimization Results
Search engine optimization is a crucial part of any successful website. It helps to drive organic traffic through search engine visibility, making it easier for people to find your page when they search for a relevant keyword or phrase. If you're wondering if you need a new website in order to gain better SEO, there are some signs to watch out for:
Your current website doesn't have SSL certification

Your website loads slowly

The site ranks poorly in search engine results pages

Your website looks outdated

The content is thin and doesn't feature relevant keywords

Your content is outdated, inaccurate, or incorrect

It's difficult to optimize your website content for search engines

Your website works poorly/has functionality issues
Benefits of Having an SEO-Friendly Website
Having a new SEO-friendly website can be incredibly beneficial for your Houston business. It allows businesses to establish themselves in higher search engine rankings. This generates more traffic, and, as a result, gain more customers. Additionally, having an SEO-friendly website further enhances user experience by providing informative content that is packed with keywords and phrases so their customers will have no trouble finding what they're looking for. This gives an added layer of value and trustworthiness to the business in question, as users now know they're getting the information they need with ease. Finally, SEO-friendly websites are also mobile friendly which grants easier access anytime and anywhere. All these advantages make this kind of website worth adopting if you truly want your business to stand out on the world wide web.
How to Create a Website with Houston SEO in Mind
When it comes to creating a website with SEO in mind, it's no small feat. Working with an internet marketing agency can help ease the process by leveraging their search engine optimization expertise and crafting a website tailored to help boost your rankings. Besides designing the website, they'll provide you with keyword research and optimized content the site. Once your SEO foundation is set, your internet marketing agency can manage ongoing digital marketing campaigns and help refine pages as needed. This is all done while monitoring ranking performance so you can see the ROI of your work. In short, partnering with an internet marketing agency to build your new website can be a great step in establishing an online presence and gaining organic traffic over time.
Maintaining Optimal Results for Your Website Long-Term
Search engine optimization is key when it comes to maintaining your new website for optimal results. SEO gives search engines the necessary information they need to crawl and index your web pages, so that your audience has the best possible experience when trying to navigate your website. SEO techniques such as including relevant keywords, creating keyword-rich titles and meta descriptions, using SEO friendly URLs, and optimizing internal linking structures are great ways to get started with search engine optimization. Don't forget you'll also need to monitor how well these efforts are working for your site with tracking tools. This helps you make adjustments accordingly and ensure every dollar you spend is well-invested. If all this sounds like a lot of effort – it is! That's why many businesses in Houston hire an experienced agency to provide all these SEO services for them.
Why Work with an Internet Marketing Agency in Houston for a New Website & Ongoing SEO Services
Having a fully functional and optimized website is essential for businesses looking to grow and reach new customers. That's why so many companies are choosing to partner with an internet marketing agency when creating their sites, as well as maintaining their Houston SEO strategies. Working with an expert agency takes the guesswork out of boosting your business' web presence, allowing you to focus on other aspects of running a successful company. A modern-day website is also far more than just a showpiece. It's your company's best salesman.
Leading agencies like Bizopia utilize the latest technologies, trends, and platforms to engage customers while providing them with the best user experience possible. Through a thoughtful approach and creativity in development, you can have an online presence that helps your company stand out from competitors while connecting directly with customer. At its best, a website becomes an invaluable asset that raises brand recognition and drives sales. With the help of an experienced internet marketing agency, you can ensure that your site is meeting today's highest standards of functionality and visibility.
Boost Your Online Visibility with Bizopia – Top Internet Marketing Agency in Houston, Texas
SEO is vital for getting your website seen by potential customers, but it's only one piece of the puzzle. A well-designed website, optimized online ads, and an engaging social media presence are also essential for generating leads and converting sales. Our team at Bizopia handles all these aspects of your internet marketing needs so you can focus on other areas of your business. Not sure if you need a new website to get the best results online? We offer a free website analysis to help you decide and weigh the pros and cons.