May 28, 2021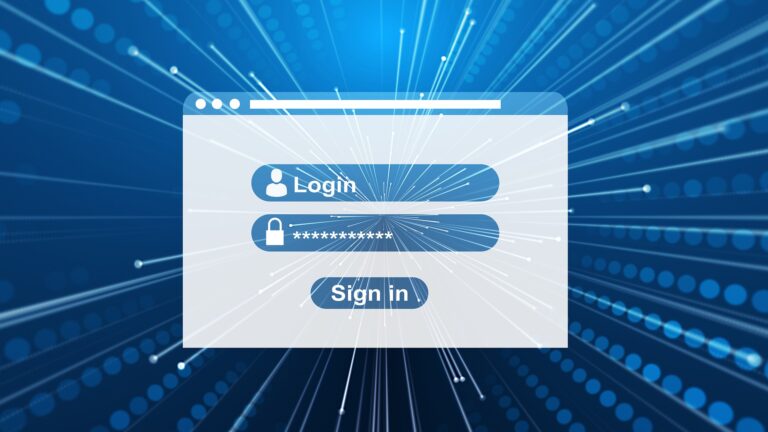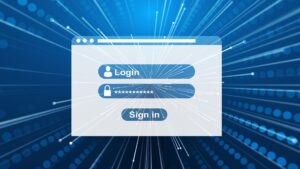 As a digital marketing agency, we see internet scams all the time, and we want businesses to know how to protect themselves! Small businesses are being targeted more and more, and you could be next. In this article, we've compiled some tips and information about common scams related to online marketing that may help you avoid a scammer. 
Tips from Our Digital Marketing Agency for Avoiding Scams
There are a few common things scammers do to try to take advantage of you and your business. For instance, they may:
Pretend to be someone you trust (like Google or Facebook)

Create a sense of urgency

Use fear and intimidation

Ask for untraceable payments like gift cards or wire transfers
Scammers are also getting smarter. They can fake phone numbers, caller IDs, email addresses, and so much more. Their grammar and design skills are also getting better to try to trick people just like you into believing they're with the companies they say they are. People are falling for this every day and giving out personal or payment information. 
Make sure you and your employees know common signs of scams and what to do about scammers. Some pretty good rules of thumb are to never give out personal information or payments to people who contact you unsolicited and to always take steps to verify credibility. Also, as always, if something sounds too good to be true, it probably is. 
Email/Social Media Tips from Our Digital Marketing Agency
Scams can take the form of emails or social media messages, even from companies and people you seemingly trust. Remember how we said scammers can fake email addresses? They can also duplicate fake social media accounts or even hack into real accounts and try to contact you. 
So, it's important to be careful about every message, particularly ones with links or files in them. These can contain viruses that track information like bank account numbers, passwords, and other sensitive information. Therefore, make it a rule to never click a link or open a file you're not expecting to receive. Even if you are expecting them, we encourage you to be cautious. 
Also, if you receive a message asking for personal information, log-in credentials, or payment, it's probably a scam. If it looks legitimate, it's better to be safe than sorry and verify, such as by calling the company they claim to work for (and look the number up online, even if they provide one in the email or message). For the most part, legitimate companies won't ask you to send sensitive information via email or social media message, as it may not be the most secure method of communication.
Phone Tips for Scam Avoidance
Scammers may also call you or your business, so keep this in mind as well. Phone scams may take the form of a pre-recorded message or a live person on the other end of the line.
Once again, they're usually fishing for personal information or to get you to send them some form of money. There may be other tricks up their sleeve as well. For instance, asking you to enter a number to speak to a representative. This can tell them there's a real person answering the phone so they can double up their efforts. They may even ask if you can hear them and record you when you say "yes." That recording can then be used to authorize fraudulent charges.
So, it's best to hang up immediately if you believe it's a scam. If you think it may be legitimate, you can always hang up, look up the phone number for the company they claim to be from, and call them back.
Common Online Scams Our Digital Marketing Agency Sees Targeting Businesses
Scammers, while scummy, are pretty creative. They're coming up with new slimy ways to take advantage of people every day, so it's impossible to compile a complete list. However, there are a few scams we've seen a lot of recently. We'd like to put you on your guard about these common ones. 
First off, if you ever have a question about something you received regarding your social media accounts, website, or other online marketing channels, our digital marketing agency is always happy to help and answer questions. If you've received something you think might be us for your company's marketing efforts, please ask! It's always better to be safe than sorry.
Here are some scams to watch out for:
Google Telemarketing Scams
"Hello, I'm _____, calling on behalf of Google." 
Stop right there. Google handles all of its customer service in-house, so no one is calling you on behalf of Google. 
Scammers have been impersonating Google in many different ways for years. Typically they're trying to get you to pay them for something. For instance, they may say that they can guarantee a top place on organic search results for money. They might also say your Google Ads account is deactivated and they need payment to reactivate it. There are tons of different angles for this scam.
Here are some things you need to know:
Google doesn't hire third-parties to call or email customers for them

Google will never call or email you to ask for payment, passwords, or other sensitive information 

All Google employees should be able to send you a verification from an @google.com email address if you're on the phone with them
Now, Google may call your business sometimes to verify information. Usually it takes the form of an automated call. However, these calls are to verify things like operating hours, or how customers can schedule an appointment with you. These legitimate Google calls are usually to help update information on Maps or Google My Business to help people searching for your business get accurate information. However, if you're ever in doubt, it's usually better to hang up. 
Google My Business Ownership Scams
Another one our Houston internet marketing agency is seeing a lot of recently is unrelated people requesting ownership of Google My Business pages. This usually kicks out an email to the account owner asking to verify whether the person requesting access should have it. Remember, it could be a scam email, so don't click the link.
Instead, you can sign into your Google My Business profile to view the request. It's important to deny these requests if they're not from someone you know, trust, and that needs access to the page. A lot of these scammers are gaining access to GMB pages and locking out the owners. Then, they'll either demand payment to relinquish access back to you, or they'll change all the information to steal or scam your leads. So, never grant access to someone you don't know. If we need access for your marketing efforts, we'll tell you! 
Website Domain Scams
Let's not forget domain name scams. Your domain name is vital for your online marketing strategies, which is why it's so easy to fall for one of these scams. They also come in many forms. For instance, you might get a fake invoice for a domain registration that you never did. Another common one is a scammer calling to say they can list your domain name on search engines for you. They may even try to get you to transfer your domain name to a different (fake or incredibly expensive) registrar to protect your website. You may even get fake scam emails saying your domain is about to expire. 
Generally, it's a good idea to know who your registrar is and when the domain will expire or needs to be paid again. In addition, make sure you know the log-in credentials for your domain's registrar. If you receive an email alerting you to an issue with your domain, you can always log in to check the status and take care of any issues that way, rather than risk clicking scam links or sending sensitive information to a scammer. 
What to Do If You Think You're Being Targeted by Scammers
As we mentioned, it's impossible to list all the potential scams out there, but being vigilant and skeptical may help you avoid scams. If you think you're dealing with a scam, don't engage. You can always verify legitimate claims. Also, reporting scams may help in the fight against scammers, so consider doing so when possible. 
Verify, Verify, Verify!
We've mentioned this a few times, in this article, but just to be completely clear, always verify! Don't give information to people you aren't completely sure are legitimate. 
Sometimes that means hanging up and calling back. Sometimes it means verifying the phone number with an internet search. You may even need to log-in to your various accounts (without clicking links in emails or social media messages!) to see if they've been deactivated or whatever the person is claiming. Look up phone numbers and email addresses that contact you with the word "scam" next to it to see if others have reported them. Do whatever you need to do to corroborate their claims. 
Legitimate businesses shouldn't begrudge you for taking time to make sure they are who they say they are, or to protect yourself and your business from potential scams. 
Report Potential Scammers
Also, try to report scammers when you can. You can report scams through the Federal Trade Commission. Many corporations, like Google and Facebook, may also have a reporting tool to let them know about impersonators. Your report may help stop the scammer. If someone is impersonating a smaller business that doesn't have a place to report impersonations, you might even want to reach out to them another way as a courtesy to let them know of the issue. You may know how to protect yourself and your business from scams, but others still don't, and reporting is a nice thing to do to help prevent others from getting scammed. 
Need Help Online? Choose our Digital Marketing Agency!
Ready to improve your company's online presence? Our team at Bizopia is here to help! We offer a wide range of digital marketing services, from website design and Houston SEO to social media marketing and PPC optimization. Call us now at (832) 327-3230 or fill out our free website and internet marketing evaluation to get started!