June 29, 2021
Thinking about creating or updating your website? As a digital marketing agency that specializes in SEO and website design, we're here to help your website get found on the internet. An important part of this is gathering a list of relevant keywords for your business. Keywords can help search engines understand your website and put it right in front of people who are interested in your products or services. However, finding search engine optimization keywords that fit your company, and using them correctly, can be difficult. This is where you need the advantage of experience to help improve your website traffic.
What are Keywords? Why Are they Important for SEO?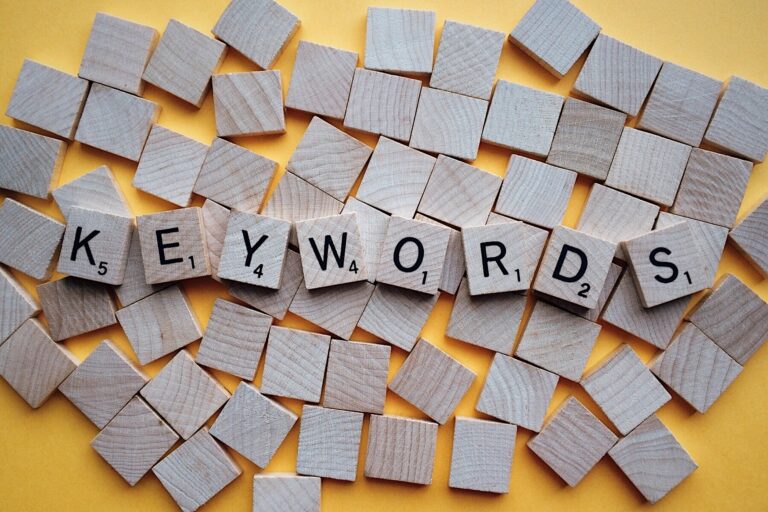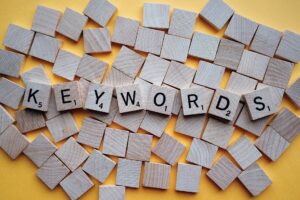 What are keywords? Essentially, they are words and phrases that people use when they search online for your products, services, or the pain points your company solves. For example, think of what your company does. Now think about what you might type into Google to get to your website. What you just thought of is a keyword!
Now, the important thing is to understand what your customers are really searching for. What you think your keywords are might not actually match what your audience searches for. Since you have such an in-depth understanding and specialization in your business, you probably know a lot of terms that the average searcher doesn't. 
For instance, there are likely a lot of insider terms you know that you, as someone in the industry, might be searching for. However, unless your business is primarily focused on providing services to other industry experts, then these terms probably aren't your keywords.
Let's say you own a store that sells coffee. Now, if you're looking to purchase a certain type of coffee bean from Peru, you might type in something like "single origin Peruvian coffee," or even something more specific like "Chanchamayo coffee." However, the average consumer might use a search term like "Peruvian coffee," or "coffee from Peru." Your customers may not know anything about the Chanchamayo province and its role in producing coffee beans. They may not even know what the term "single origin" means when it comes to coffee beans.
See how those search terms differ so much?
So, keywords for Houston SEO tactics must come from your customers' perspectives, since they're the ones you want to find your company's website from search engines. 
Keywords Help Search Engines
Keywords on websites are like clues for search engines. They help the search engine figure out what your website (and business) is all about. From there, the search engines can put you in front of people who are searching for your products and services. 
A lot has changed since the early days of search engines, including how we search. Many people today use voice search to find information they're looking for. You might say "Companies that help create websites that get found online," to find our website. What's cool about Google is that it can translate this into a search that yields results. That translation might be something like "digital marketing agency 77071" or "Search engine optimization and web design in Houston." So, even if people aren't using your specific business keywords in searches, they can still play a role in how search engines pull up your website. 
For success online, it's important to incorporate your keywords into your website's content. This includes content that you see, and back-end content in the code of your website. Google and other search engines use these keywords to determine what kind of searches your website should rank for. 
How Does a Digital Marketing Agency Find My Business Keywords?
How do you find these keywords? When you work with our digital marketing agency, we do this for you by using our expertise in keyword research.
We start off by getting to know your business and what you do. Once we understand what your products or services are, we can start finding keywords that are most relevant for your website.
After we get to know you and your business, we use special tools to evaluate how popular those keywords are. Keywords are great, but won't do your business much good if no one is searching for them. Therefore, we look for the terms that are going to be the most valuable for your company. This involves looking at a few different things, including search volume, or how often those terms come up in searches.
However, it's not as simple as choosing the words with the most searches. For instance, searches for "cats" happen all the time and can mean a lot of different things. Is the person looking for pictures of cats? Cat breeds? How to care for cats? A better keyword might be "best food for cats," if you sell cat food, or "adoptable cats," if you run a pet store with adoption services. 
What are your Customers Searching For?
In addition, we think about who your ideal customer is. Different people search for things differently. For instance, if your target audience is primarily doctors in your area and you want to have a page or blog about diabetes, then your keyword might be something like "diabetes mellitus type II treatment guidelines." For people without a medical degree the keyword might be something like "diabetes treatment." 
Also, if you're choosing our Houston internet marketing agency, then there's a decent chance you're located in Houston. If your only location is in Houston, then we might also include geographical information in your keywords. This helps weed out customers who are too far away to do business with you.
So, our experts take a lot of different factors into consideration when crafting your company's list of keywords.
What Does a Digital Marketing Agency Do with SEO Keywords?
Once you know your keywords, what do you do with them? Well, quite a lot! But, it all boils down to creating content for the keywords to help with Houston SEO for your business. Once again, this includes content you can see when you click on your website, as well as more technical stuff you don't see.
Content is one of the fundamentals of digital marketing and SEO. This includes things like web pages, blog posts, and social media posts, all optimized to help search engines put you in front of your target market. In addition to helping your organic rankings, our digital marketing agency can also help craft keyword-centric pay per click advertisements for search engines as well. 
Choose an Experienced Houston Internet Marketing Agency for Your Business
Want more information on how you can start ranking for your company's relevant keywords? Give us a call today at (832) 327-3230! 
At Bizopia, we use results-driven, data-backed strategies to help you improve your company's online presence to help your business grow. Our team gets to know your business objectives and uses years of expertise and the most innovative methods to help you increase website traffic. Whether you're in the market for a new website or need ongoing marketing to help achieve the results you want, we're here for you! Fill out our free website analysis or give us a call now to learn more and get started.