December 9, 2020
Did you know your business could be losing out by not blogging? Blogs help you take full advantage of content marketing strategies to create opportunities for sales and lifelong customers.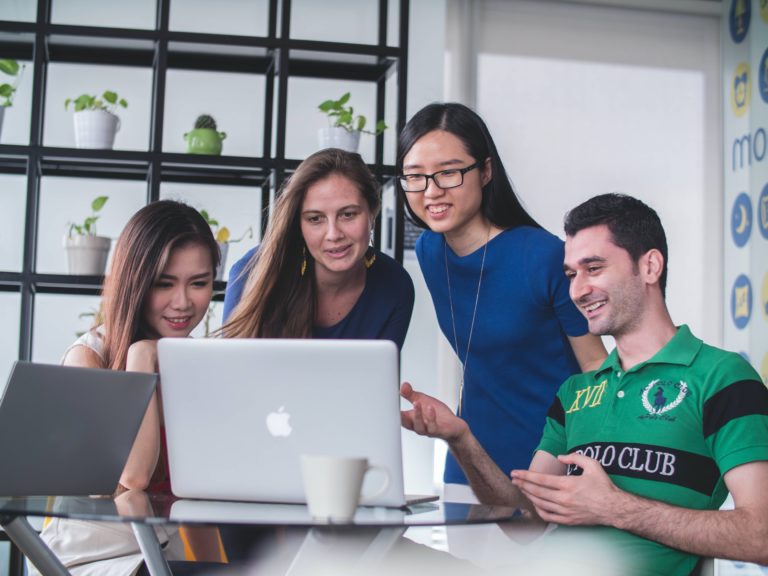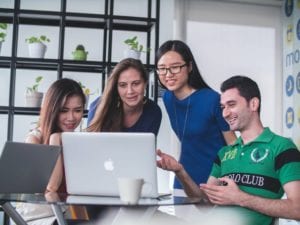 Blog content marketing allows your business to continuously build a content powerhouse to strengthen your core keywords and create opportunities for customers to find you through search engines. To maintain relevancy online, content marketing is absolutely crucial.
According to the Content Marketing Institute, content marketing costs 62% less than traditional marketing, yet it produces three times more leads. They also note that small businesses that blog experience 126% more lead growth than those who don't blog. Also, surveys from HubSpot show that companies that blog get about 55% more website visitors than those that don't.
Content marketing is an evergreen approach to promoting your business. This marketing strategy has been around for quite a while, but it's taken on a digital form – business blogs. Your blog can help draw customers to your website voluntarily, by providing information they want and need.
Get started with content marketing for SEO to provide value for your target audience, enhance brand loyalty to your company, and rank high on search engines for things people search for every single day.
Why Your Business Needs a Blog for Content Marketing
Blogs are a form of content marketing that can produce powerful results on the web. They are a great way to provide loads of extra content for your website visitors to browse and for Google to rank you on. They can also help you rank for searches that might be outside of your core SEO keywords.
Content is King
Coined by an essay written by Bill Gates, "content is king," is a phrase that you may have heard before. The thing is, without great content, there's nothing to connect your business with potential customers. Google also loves content, because it provides more opportunities to determine where your site should rank for searches.
Blogs can do many things for your company website, including:
     

Increase website traffic

     

Inspire conversions

     

Keep your current customers interested

     

Set you apart from your competition

     

Increase demand for your services

     

Create brand recognition and loyalty

     

Improve website rankings
Blogs provide relevant answers to anything your target audience is searching for. This is huge for SEO and for converting users into customers.
Connecting Your Business to Other Relevant Topics
Blog content marketing also creates new opportunities for people to find your website. With blogs, we can take your core keywords and wrap them around other topics people are searching for. That's to say, blogs can create a connection between what you do and other things people might type into Google.
Here's a hypothetical example:
Let's say your company provides vitamins and your keywords are vitamins, supplements, and multivitamins. However, you know that people are searching for things like "vitamins for stronger hair," or "supplements for immunity." Essentially, people are probably searching for your website's keywords with any number of feelings, health conditions, or life-stages, and you want in on that search action to turn them into customers.
Content marketing blogs can help not only support your site's rankings for core keywords, but also help you get a piece of the traffic for those other searches. You want your website to come up when someone asks Alexa or Siri "What's the best vitamin for women who need more energy?" That's a great blog topic! Content marketing can help answer that searcher's question.
Also, this can even signal to Google that your website can be helpful to people who are searching for less pointed things, such as "the best ways to improve energy." The blog content about your vitamins can help Google link your company with boosting energy.
Essentially, content marketing can help open up more ways to connect with your potential customers, which can also open up opportunities to rank for searches that don't contain your specific core keyword.
Content Marketing for SEO is Budget-Friendly
In addition to providing great results, content marketing is easy on the wallet, too! Search engine optimized content marketing offers organic traffic to your website, making it amazingly cost-effective.
What does "organic" mean? We're glad you asked! Organic traffic is essentially any visitor that gets to your website without you paying for their click. When it comes to search engine marketing, there are generally two forms of traffic: paid and organic. Paid traffic involves bidding on certain keywords and then paying a premium for every person that visits your site from that ad. Organic traffic, on the other hand, generally comes in from search results pages because the search engine ranks your site well for that search query. There's no cost per click, which makes it a desirable strategy for getting traffic to your website.
Content marketing blogs can help bring interested leads to your website for free. Once our experts create and post the content, it goes to work for you without any extra costs.
Simply put, with SEO content marketing, you get bang for your buck. That might seem like a gimmick, but it's absolutely true. Posting content today can continue to generate leads and website traffic in the future. That means you pay one blog and reap the benefits for years to come.
Today, most of us turn to our trusty smartphones when we need something. Whether we need to remember the name of the actor in a movie we saw long ago or we need to find the closest grocery store, the internet is where we turn. That's why working with your Houston digital marketing agency can generate so many leads – because that is where people are looking. Economically, logically, and business-wise, digital content marketing just makes sense.
Blogs Bring People to Your Website
The main goal of content marketing is to get people to visit your website and then convert them into customers. This strategy combines both content marketing and search engine optimization to create powerful content that's valuable for both your business and your target audience.
What is Content Marketing?
You might be wondering what digital content marketing is and what it has to do with your website. At its basic level, content marketing is creating and sharing content that indirectly markets products and services by providing relevant, interesting information to the target audience.
Strap in for a quick history lesson about content marketing:
Content marketing has been around for ages. In fact, good old Benjamin Franklin took part in content marketing before the United States even became an independent country. His pamphlet, Poor Richard's Almanack featured interesting information that people wanted to read, like weather forecasts, puzzles, and household tips of the time. This is content people were looking for. However, Ben didn't do this just out of the kindness of his heart. He did it to market his printing business.
So, what does this mean for your business? You can look at your company's blog as something similar to Poor Richard's Almanack. Providing information people are actively looking for can help people find your business. From there, you can turn those website visitors into lifetime customers.
What is Search Engine Optimization?
Search engine optimization, in the most fundamental sense, is showing search engines like Google what your website is about. Blogs can help show search engines not only what searches you should rank for, but also why they should put you at the top of the results.
Google's mission is to "deliver the most relevant and reliable information possible." There are many parameters that Google uses to determine where your website shows up in search engine results pages.
Three main categories include:
     

Authority

     

Relevance

     

Trustworthiness
These different categories all help Google determine the quality of your web pages, which informs where your site ranks for your core keywords.
Content Marketing to Improve Website Authority
Authority is like choosing between asking a random person or a coffee connoisseur to recommend a local café. You can probably get a name from a passerby, but you're more likely to visit the shop recommended by someone you view as an authority on coffee.
There are many ways Google evaluates your website's authority. When you want to improve your rankings for certain keywords, authority can help give you a leg up against your competition. Publishing high quality blog content is a great way to increase your website's authority.
When your website content is helpful to users, your website traffic goes up. People are more likely to stay on your website for longer and maybe even look around to other pages. The more people that view and click around on your site, the better Google sees your authority.
In addition, blogs that people want to read and provide good information are also more likely to be linked to from other websites. If you have the best how-to guide blog for something related to your industry, people are more likely to use it as a resource and link to it. These links are like votes of confidence for your site, and Google takes note of this!
Blogs for Relevant Searches
Relevance is making sure that your website shows up for the right searches. For example, if you were asking someone where to find the best burger in H-Town and someone told you the name of a sushi restaurant, you might be pretty disappointed because that wasn't relevant to what you asked.
How do we improve relevance with content marketing? Content marketing for SEO includes using keywords in blogs that relate to your products and services. The more content on your website with your core keywords, the better Google can rank your website for those keywords.
Also, having blogs on your website that provide industry-related information, education, or news can all help show Google what types of searches your website should rank for. For example, a blog about new local plumbing codes for buildings can go a long way to increase your ranking for plumbing-related searches. Even though the content isn't specifically about your plumbing services, the blog helps Google make another connection between your business and the industry.
Improving Site Trustworthiness through Content Marketing
Trustworthiness is essentially whether Google trusts that you're providing accurate information. If someone always recommends restaurants with bad food and service, you likely won't keep trusting their judgement on which spots to try out.
How do you make Google trust your website? Linking to other websites with authority and trust can help support your website's trust rating. Think about it – you're more likely to trust a source if you can see they use other trustworthy sources, right?
Blogs are a great place to not only provide trustworthy information to your website users, but also create these links that Google is looking for when evaluating your trustworthiness. For example, if you have a content marketing blog about the importance of booking regular appointments with your doctor, linking to organizations like the CDC or the American Academy of Family Physicians can help improve your rankings.
In a nutshell, content marketing can help search engines understand what your website is about and why they should rank you highly. Google and other search engines want to show websites that help answer searchers' questions. Blogs are the perfect place to keep adding content that does just that.
Content Marketing & SEO
Content marketing for SEO is a magical potion. It mixes together these two digital marketing strategies to help your website succeed. Combining both principles in your company's blogs can have big impacts for your website traffic and, by extension, your business.
Following best SEO practices in blogs helps people find your content when they search online. Content marketing elements help draw people to your site and even get them to check back for more. This creates a sort of positive feedback loop for your business. More traffic to your website content can mean more sales and also signals to Google that people like your website. Google then may raise your rankings, which means you can reach even more people. This goes on and on to help you dominate the competition.
Get Custom Content for Your Business from Our Experts
At Bizopia, we are an elite digital marketing agency with years of experience helping companies of all shapes and sizes boost their business. Our goal is to help your business succeed online. It's a harsh, noisy world out there on the web, so you need to cut through the noise and reach potential customers. Our experts are here to help with that. We offer expertise for search engine optimization, digital content marketing, pay per click ads, website design, keyword research, and social media marketing. Ready to get started? Try our free website and online marketing analysis or give us a call at (832) 327-3230 today!