August 29, 2022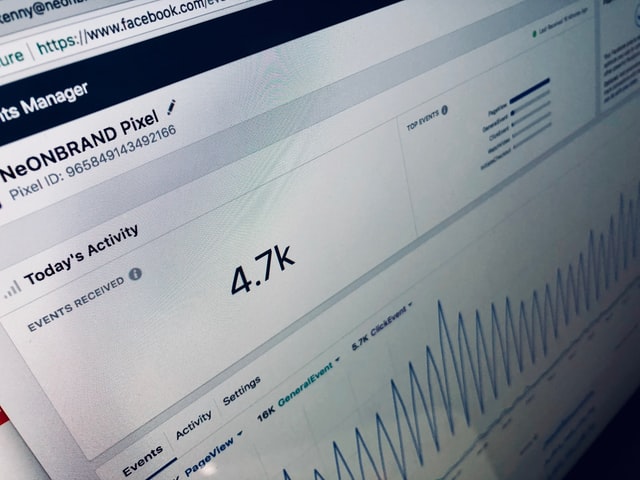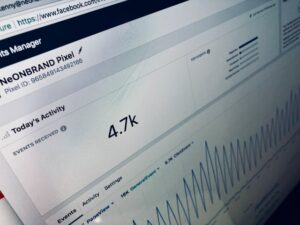 Plumbing companies face a lot of competition in the Greater Houston area. Therefore, it's important to have a marketing strategy that works to differentiate you from your competitors and get you the customers you need for growth and profits. Therefore, many plumbing companies turn to our Houston digital marketing agency for help. 
With the internet being an increasingly large part of our daily lives, it makes sense to market online to your potential customers. With the right digital marketing strategies, you can make the internet work for you 24/7 by increasing your visibility to people who need your services. In this article, we'll discuss the many ways we can help your plumbing company with online marketing.
Why Hire a Houston Digital Marketing Agency to Help With Your Plumbing Marketing Strategies?
Of course, you might be wondering why you need the help of our Houston internet marketing agency for your plumbing company. After all, many plumbers choose to do their own marketing online. 
This is a huge mistake (unless you're already a digital marketing expert). 
The problem is that most plumbers are experts in their field and not ours. Do you know exactly which keywords have the search volume and relevance to your business? Are you an expert at creating not only a visually attractive, but search engine friendly website? Probably not. 
Here's another good question: would you trust us to fix a leak in a sewer pipe? Once again, probably not, as that's not our area of expertise.
You're great at what you do and we are here to help you showcase that. When you work with experienced digital marketers, we can improve the quality and volume of leads you get from the internet as well as save you money by creating the most effective strategies for your business.
Get Quality Leads for Your Plumbers
We'll get into the specific marketing channels we can help you with a little later, but it's key to understand that good marketing strategies in the right channels can increase the number of quality leads you receive. 
Increasing your business means getting more leads that you can turn into loyal customers. However, it's not just the quantity of leads you get for your plumbing business. It's also the quality. For instance, if you only offer residential services, you probably don't want leads that manage an industrial facility. 
The experts at our Houston digital marketing agency really understand your business so that we can target specific audiences. This helps you get the best leads for your business.
Save Money with Effective Digital Marketing Strategies
Another reason to hire our Houston digital marketing agency for your plumbing company is to save money. That's right, we are here to provide you with expert marketing and make sure you get high ROI for your marketing dollars. 
One thing many business owners find when they try to DIY their online marketing is that they end up spending a fortune to get in front of the right people. They often throw money at the problem because they don't know how to truly optimize strategies for the web. 
However, we develop strategies that work and are also cost-effective. Digital marketing is one of the most cost-effective options for marketing your plumbing company. The key is to make sure you work with a team with the expertise to make this so. 
Ways Your Houston Digital Marketing Agency Can Help Market Your Plumbing Company
There are many different ways our team helps with marketing for plumbers. Each offers significant value for your business. Here are just some of the things we can do to boost your business and make you visible online:
Your Houston Internet Marketing Agency Creates an Effective Website for Your Plumbing Company
Your website is the face of your business in the digital world. Does your current website look good? Is it accurate? Does it work well? Does it follow Houston SEO best practices? 
The internet is constantly evolving and changing, meaning websites become obsolete pretty quickly. Having an old, outdated website can have a major negative effect for your business. It can make you look bad to potential customers and may drive them to your competition instead. 
As a Houston digital marketing agency, we offer over 20 years of experience building websites for businesses. For your plumbing company, we can design a gorgeous website that converts customers. We take care of all the design, content, and everything else that goes into building a persuasive, search engine friendly site for your plumbing company.
Houston SEO for Plumbers
The vast majority of online interactions between customers and businesses start with a search on a search engine like Google. Most people click on the first few results from their search, with very few people ever clicking to the second page of their search results. 
Houston SEO services are designed to help you get to the top of results for relevant searches to your plumbing company. There are a lot of technical components that go into SEO, including choosing the right core keywords, weaving them into the content throughout your website, and building them into the very code of your website. We handle it all for you on an ongoing basis to help you achieve and maintain great rankings on searches. 
Your Houston Digital Marketing Agency Provides Content Marketing & SEO Through Blogs
Your plumbing company's blog is an important place for content marketing and SEO. Our Houston digital marketing agency creates blogs on a monthly basis to help market your business. Content marketing through blogs does many things. It provides extra opportunities to use keywords for SEO and capture common searches related to your business, such as "What to do if I have a plumbing leak?"
It's also a great place to provide information to searchers that they're looking for. Imagine typing a problem into Google and finding the exact answer through a plumber's blog. Wouldn't that make you feel like you can trust them and call them for service? For most people, the answer is yes. It's a great way to get your name and brand out there. It's also great to have fresh content of your own that you can share on social media profiles. 
Your Digital Marketing Partners Craft Social Media  Posts for Your Plumbing Company
Social media is a digital phenomenon that is here to stay, and your plumbing business needs to use it. Social media helps create many opportunities, including brand recognition and relationship building with your customers and prospects. 
Our Houston internet marketing agency takes care of your social profiles for you as well. This involves creating new posts that drive traffic to your website, get interactions, and share important information with your customers. It's also where we manage your online reputation through review management. 
Your Houston Digital Marketing Agency Creates Compelling Pay Per Click Ads for Your Plumbing Company
Most of what we've talked about in this article so far has been geared toward organic traffic, which is traffic you don't pay for. However, paid traffic is also an important part of a well-rounded digital marketing strategy. 
These ads get seen by customers on Google and social media platforms by people who fit your target audience. For instance, people searching for specific keywords or people in a certain demographic. 
You can start getting leads for just a few cents each through an optimized PPC campaign for your plumbing company. The ad experts at our Houston digital marketing agency create and optimize ads to drive conversions and get you more business. 
Bizopia – Experienced Houston Digital Marketing Agency for Plumbers
Plumbing companies trust our team at Bizopia to handle all their online marketing needs. We offer over 20 years of experience to provide you with top quality marketing strategies for your business. We regularly work with plumbing companies to take them from practically invisible online to ranking at the top of relevant searches. Our team takes care of everything for you so you can focus on your core offerings so you have peace of mind your marketing is taken care of. Get started with a free website and marketing evaluation from our specialists to learn how we can help you achieve results online.