November 4, 2022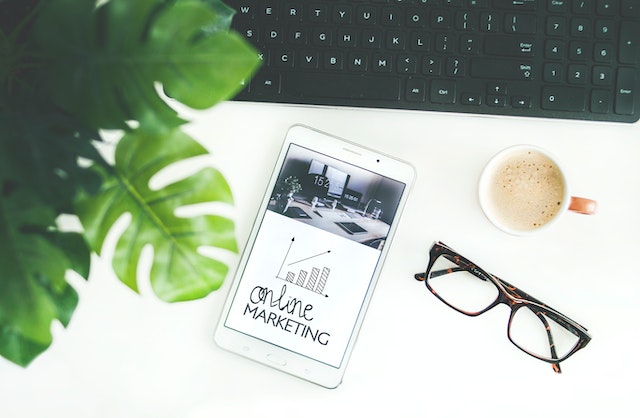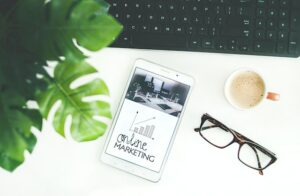 Businesses across industries increasingly leverage digital marketing strategies to compete in a competitive marketplace. However, the construction industry is one sector that hasn't fully harnessed the power of digital marketing. If you own or run a construction company in the Greater Houston area, partnering with an internet marketing agency can ensure sustainable growth. It also saves you from navigating the digital landscape without expert help.
Why Construction Companies Need an Internet Marketing Agency for Online Marketing
If you're new to digital marketing, you'll wonder if your construction company needs it. 
Well, here are the benefits of working with a Houston digital marketing agency:
Lead Generation
For your construction company to grow, it needs to land larger and better projects. Internet marketing helps draw in organic traffic, especially if your marketing strategy is designed to help your content rank well for keywords relevant to your target audience's search intent. You'll start to draw in qualified leads interested in the projects your company undertakes.
Suppose your company wants to construct luxury homes in Museum District. Working with an Internet marketing agency in Houston will ensure you focus on topics relevant to such a project. In this case, your content marketing strategy could include content about luxury family homes in the neighborhood, the necessary permits, and more. Such content is likely to attract qualified leads interested in what you do.
Enhanced Reputation
The construction industry is famously competitive. Partnering with an internet marketing agency can help enhance your reputation and enable you to stand out in two ways:
Positions your construction company strategically on search engine results for relevant topics, thus attracting more qualified leads.

Helps you to create relevant, mobile-friendly, and optimized content that builds your authority in the market. Over time, you'll start to rank high for topics related to the work you do.
In the digital marketing sphere, reputation can be a complicated subject. Nonetheless, you should think of it this way: the more comprehensive and helpful your content is, the more it will answer searchers' intent. This is a great way to build your website's reputation and authority. When search engines assign more authority to the site, you'll likely appear at the top of searches like "construction companies in Houston, TX."
Showcasing Past Work
There's no better way to stand out from the crowd than showcasing your past projects. When potential clients land on your website and social media pages, they'll perceive you positively and be willing to seek your services. That cannot be said of construction companies that hesitate to showcase their work.
Your Internet marketing partner can recommend the channels you should showcase your work on so that the target audience sees it. By posting your past work on the relevant platforms and allowing your audience to share it and tag potential clients, your best work will get highlighted to an even wider audience.
Moreover, working with an agency to showcase your best work helps to build brand equity. This is the value of your construction company's brand. It is significantly heightened by having an online presence and showcasing your past work. When prospective customers search for a construction company in their locality, they're likely to gravitate toward those that showcase their work.
Essential Aspects of Digital Marketing for Construction Companies Your Internet Marketing Agency Can Do for You
Digital marketing entails multiple aspects and figuring out what's best for your construction company can be challenging. Nonetheless, here are the major components of digital marketing to keep in mind: 
Great Website
Your internet marketing campaigns can't succeed if you have a dismal website. Website design is particularly critical since potential clients are likely to have a first impression of you from your site. A properly designed website gets traffic, creates leads and conversions, increases brand awareness, and provides ways for people to learn more about your construction company.
SEO
Regardless of how well-designed your site is, it won't help much if users can't find it. For this reason, you need a proper SEO strategy. This primarily entails making your business more visible to potential customers through quality content and optimizing your site for search engines. It's best for the site to have relevant content and be quick-loading, mobile-friendly, and responsive.
Social Media
There's no better way to interact with your target audience than using social media. It enables real-time interactions with your brand, translating into more website traffic. A whopping 4.26 billion people are on social media, making it a key cog in your Internet marketing campaigns.
Besides interacting with potential customers, social media enables you to uncover trends you can leverage and gain insights into consumers' thoughts and preferences. You can also discover what your competitors are doing and go one step further.
Pay-Per-Click (PPC) Advertising
If you're looking to boost your traffic and conversions quickly, look no further than PPC. It drives qualified leads to your website when your ads go live. The best part about PPC is that you only pay when internet users click on your ads.
Paid advertising helps get your information to the relevant audience. A Houston PPC agency can help you target people based on different parameters, including location and demographics.
Why Work with A Top Internet Marketing Agency?
Working with an internet marketing agency can be beneficial when your construction company needs to stand out. You get 24/7 expert help and access to tools that are often too expensive for a small or medium-sized company like yours. Besides, the agency can save you time because you'll run effective campaigns with guaranteed results.
Why Choose Bizopia as Your Trusted Internet Marketing Agency in Houston
Internet marketing can be complicated, so you need a reliable partner like Bizopia. We're committed to handling all your construction company's Internet marketing campaigns and allow you to focus on what's most essential—your business.
Bizopia has been in business for 20 years, and we offer our expertise through our rockstar team to many top construction companies in Greater Houston. Contact us to get a FREE website & marketing analysis from our team.